The Other Art Fair returns to Brooklyn for 12th New York Edition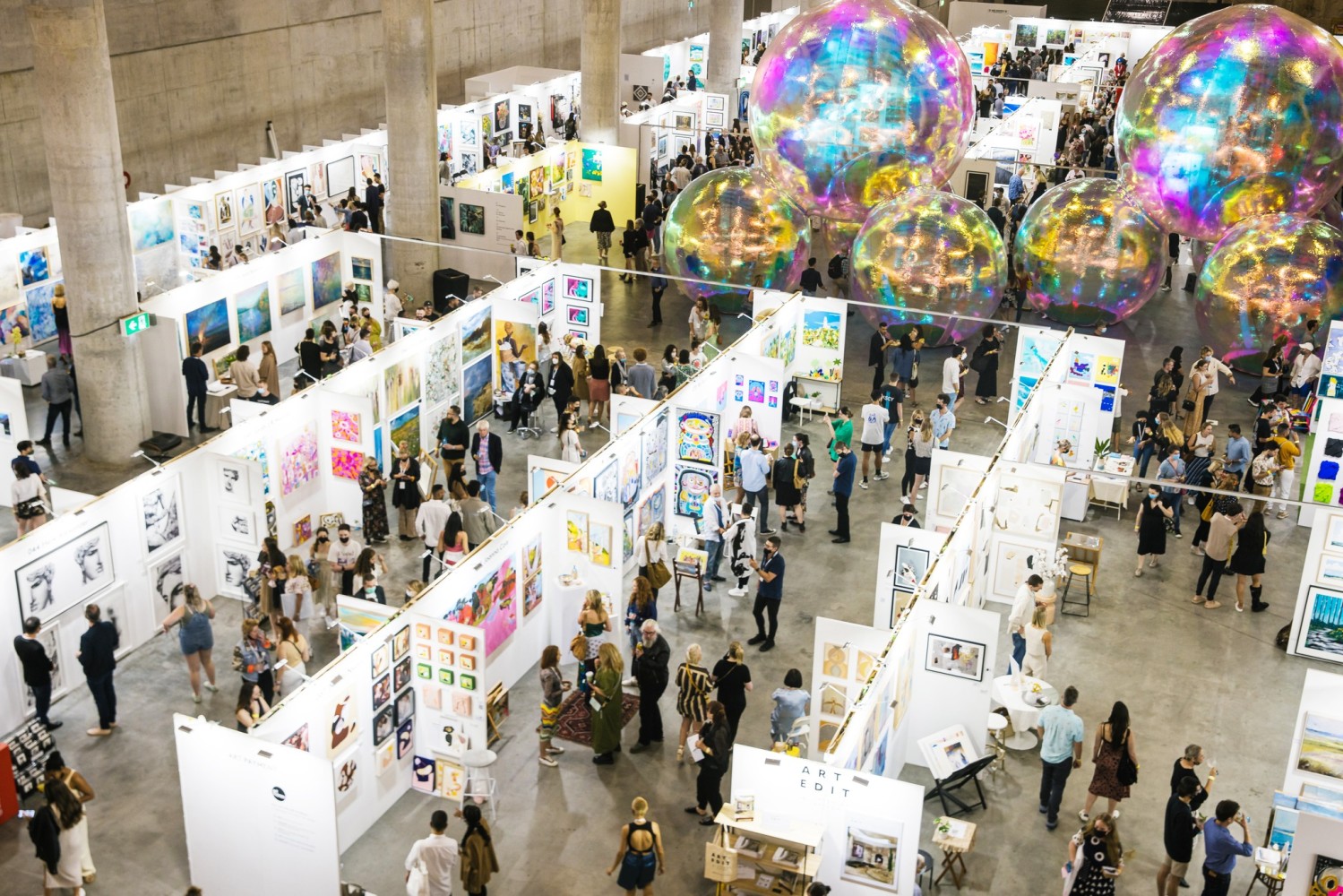 The global event debuts a new NYC venue, ZeroSpace this November, connecting independent artists with thousands of art buyers
BROOKLYN, NY – The Other Art Fair, presented by Saatchi Art, returns for their 12th Brooklyn edition with a new home at ZeroSpace. From November 9th – 12th guests will be immersed in unforgettable experiences and boundary-pushing, yet always-affordable, artworks. The upcoming November fair features over 120 artists from around the globe, with more than half of exhibitors local to the New York metropolitan area.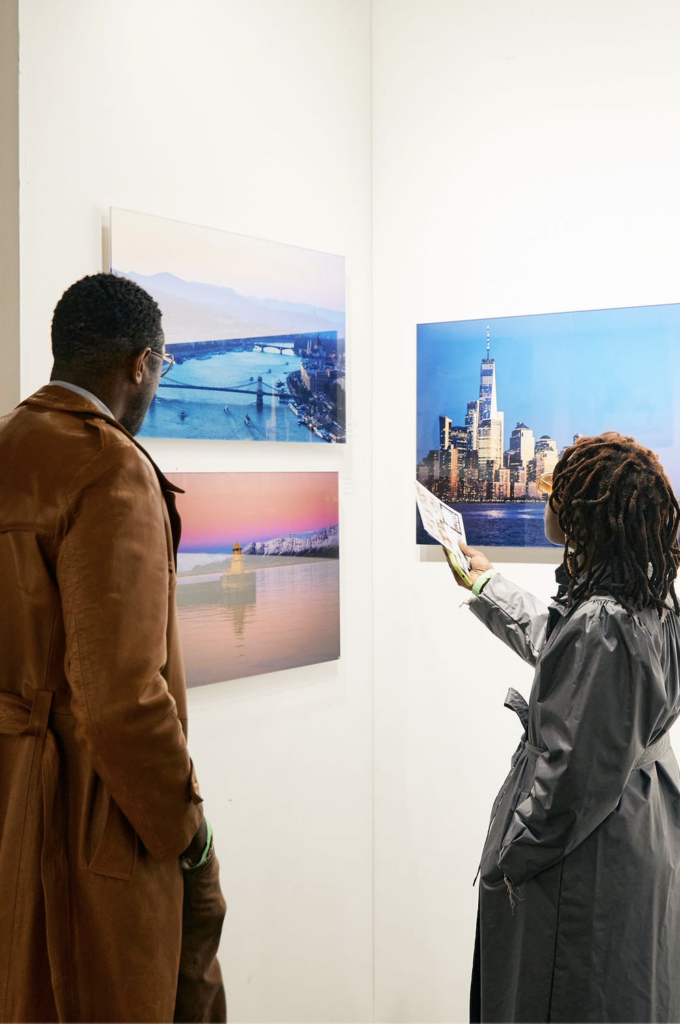 Throughout the weekend, guests can look forward to drinks, delicious bites and coffee from Maman, live DJ sets, unique installations, and hands-on workshops.
Proudly devoted to celebrating the art world, independent artists, and making fine art accessible, The Other Art Fair fosters an inclusive environment where art is for everyone. Placing an emphasis on community, the Brooklyn edition supports and promotes local talent with numerous New York-based partners, brands, artists, organizations, and more. The fair will include multiple community-led projects featuring artists from Brooklyn-based Arts Gowanus, 3walls, and Bed Stuy Art Residency all working to support and advocate for emerging artists in New York City.
"The city's energy is electric," says Ryan Stanier, founder of The Other Art Fair. "Following the success of our Spring fair in Brooklyn, and highest art sales to date, we're thrilled to return to New York in a new, larger venue to invite more of the local community to experience and discover art like never before."
Breaking down traditional barriers of the contemporary art world, The Other Art Fair is pleased to continue their New Futures program supporting talented artists at the start of their careers by awarding free exhibition space at the fair along with access to opportunities designed to jump- start their careers. This year's New Futures Brooklyn Class of 2023 introduces three local recipients: multimedia artist Amy Chasse, transdisciplinary artist Davina Hsu, and interdisciplinary artist and painter Phoebe Quin Kong.
Other highlights of The Other Art Fair's program include:
● An installation by Guest Artist Danny Cole – The 23 year old multi-hyphenate artist known for his ongoing art project Creature World. At the center of Cole's universe is The Creature, a manifestation of the universal human spirit, that exists purely without age, gender, or nation.
● Secret Riso Club, the graphic design and risograph studio focused on the intersection of social justice, art, design and community building, will be on-site hosting multiple 30-minute interactive workshops including Poster Making, Make a Mini Zine, and Print Postcards where attendees will be able to create and take home their own unique artwork.
● Opening Night with Brownstoner: get early access to our 120 game-changing artists and 'first dibs' on their sought-after artworks. All Thursday tickets can book free return tickets for Friday, Saturday, or Sunday.
● Haikuists (Opening Night Only): Free personalized haikus, composed onsite! Tell the poets anything you want and go home with a personalized haiku. It's like a photo booth for your soul, and a uniquely customized gift for someone special!
● Friday Late with Brooklyn Magazine: Live DJ sets and music from Newtown Radio guests can jump into the weekend with art, music, and a fully stocked bar.
●Tattoo Artists:
Evan Paul English – Will be displaying new paintings and offering flash tattoos,
all of which are created using various vintage floral ephemera as inspiration.
Maggie Stockman – Will be offering tattoos on-site, inspired by mid-century designs and illustrations.
● Zero10 AR Mirror and Curated Digital Wearable Collection created unique for the fair.
● "Everything We See is in the Past" moving portrait sessions by Tamara Staples.
Everything We See is in the Past (a quote from "A Course in Miracles") captures the
ever changing content of our faces and demands the viewer to mistrust any static image
ever experienced.
● Pet Portraits by Ben Lenovitz: bring a picture of your furry friend and have it turned into
a painted portrait by the native NYC artist. The perfect gift for the pet lover on your list!
● OOH Baby Pop-up Shop: The Greenwich Avenue boutique brings their expressive,
vibrant, and eco-conscious clothing designs to The Other Art Fair
For more information on The Other Art Fair and to purchase tickets, please visit here. Visitor Information:
Location
ZeroSpace
337-345 Butler St. Brooklyn, NY 11217
Opening Night
Thurs, Nov. 9th: 6-10pm
General Entry
Fri, Nov 10th: 5-10pm (7-10 PM Friday Late) Sat, Nov 11th: 11am – 7pm
Sun, Nov 12th: 11am -6pm
About The Other Art Fair
The Other Art Fair is a global art fair that connects independent artists with thousands of art buyers in a welcoming and creative environment. Set against the backdrop of the world's biggest cities, each Fair delivers the unexpected, combining access to boundary-pushing yet always-affordable artworks with immersive installations, performances, and unique features. The result is an inspiring, evocative, inclusive, and fun event that creates lasting connections between artists and art lovers. Since its launch in 2011, The Other Art Fair has worked with over 3,000 artists from more than 20 countries and now hosts 11 fairs annually across the UK, the US, and Australia. For more information, visit www.theotherartfair.com.
About Saatchi Art
Saatchi Art Group is composed of the Saatchi Art online marketplace, The Other Art Fair, and the group's Hospitality Art Advisory. Together, the group is redefining the experience of buying and selling art. As one of the world's largest selections of original art, Saatchi Art Group is providing art lovers with a marketplace to discover, commission, purchase, and install art by top emerging artists across the globe, all while giving artists a convenient and welcoming environment in which to exhibit and sell their work. To discover the world of Saatchi Art, please visit www.saatchiart.com.