The Other Art Fair returns to Los Angeles this Fall with guest artist Charles Michael Davis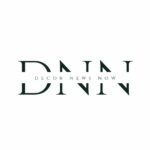 This September, the global art fair hosts its 10th Los Angeles edition, connecting independent artists with thousands of art buyers
SANTA MONICA, Calif., — Presented by Saatchi Art, The Other Art Fair is returning to Santa Monica for its 10th Los Angeles edition from September 21st to 24th at Barker Hangar. The global art event, dedicated to showcasing emerging talent and unforgettable experiences, will feature 140 independent artists exhibiting thousands of original artworks across various media—including painting, photography, sculpture, drawing, fiber arts, ceramics, and more—priced between $100 and $10,000.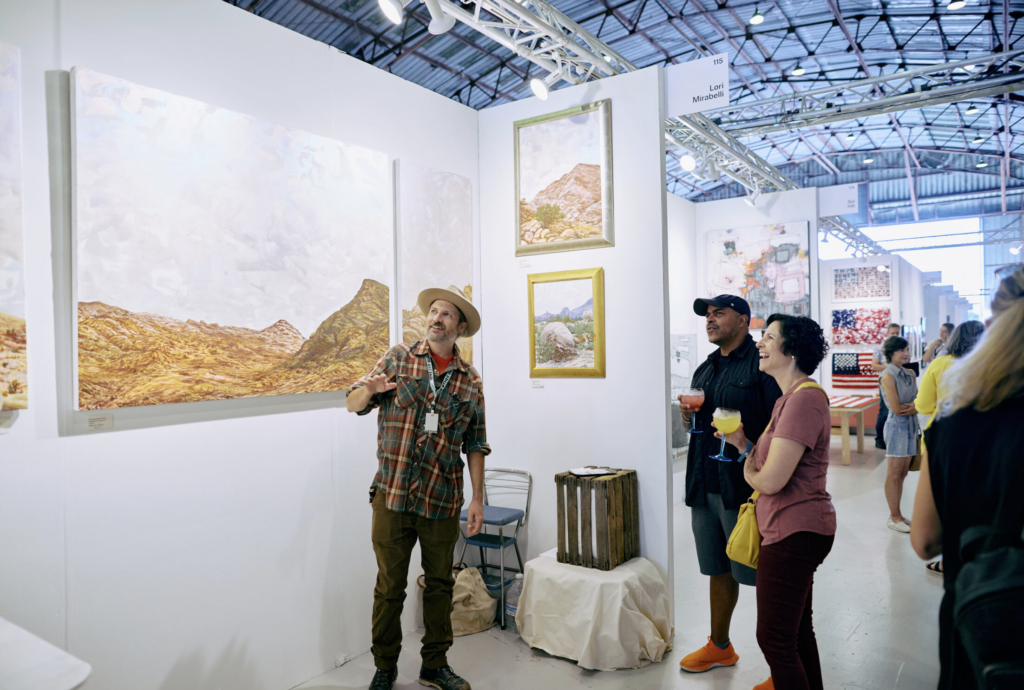 Following the success of Charles Michael Davis' art fair debut at last spring's edition, The Other Art Fair is delighted to welcome him back as Guest Artist to offer visitors the exclusive opportunity to have their own portraits taken by Davis himself, as well as showcase a new series of works from his "Wild at Heart" photography series. Well-known for his work in front of the camera on acclaimed television series, such as The Originals and Grey's Anatomy, he joins The Other Art Fair to exhibit his work behind the camera. Davis said, "I am beyond thrilled to be returning to The Other Art Fair in multiple cities this fall. I will bring with me brand new framed works, a new limited series of skate decks, as well as an exciting interactive element that I hope guests will love." Fair attendees will have the chance to meet Davis and the exhibiting artists in person while discovering their original works during the fair.
All artists showing work were juried by an expert committee, allowing attendees to buy with confidence and expect a fresh selection of artwork on view. The September 2023 selection committee included Nicole Garton, Fair Director, The Other Art Fair; Erin Remington, Director of Sales and Curation, Saatchi Art; Tina Lai, Director of Interior Projects, Masa Studio; and Faye Orlove, Founding Director, Junior High Los Angeles.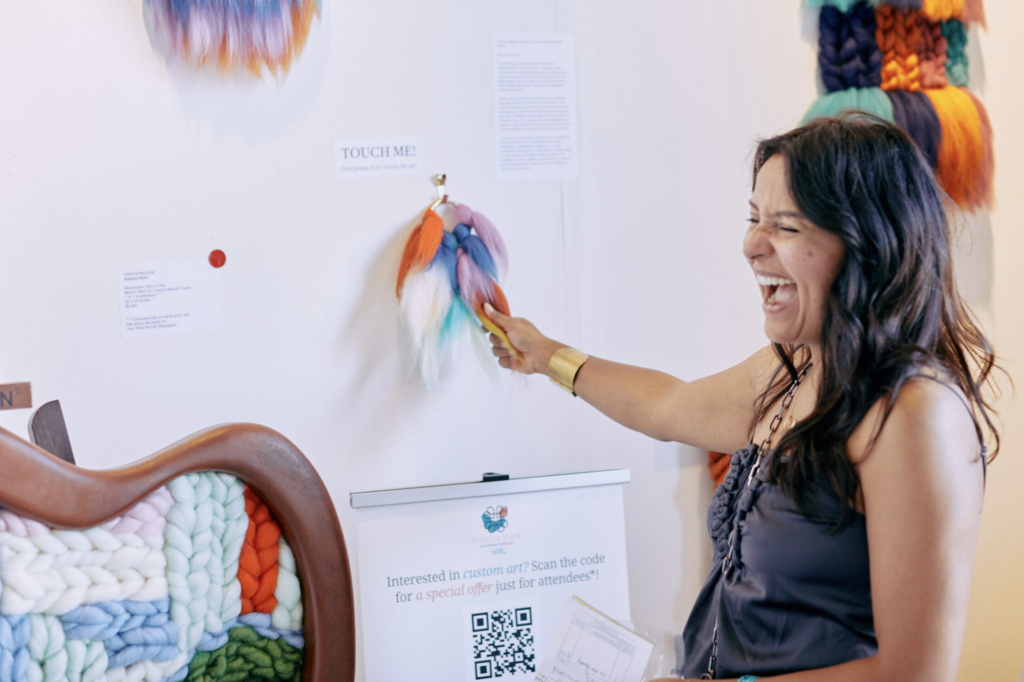 On the occasion of the Fair's 10th Los Angeles edition, The Other Art Fair—always a champion for those who dare to innovate, break the rules, and challenge convention—is celebrating liberation in all its forms with "Acts of Liberation," a new curated exhibition that will be presented onsite at the Fair. Garton tapped curator Taylor Bythewood-Porter to guest-curate the exhibition, which will feature works by September 2023 exhibitors who explore what freedom looks like through form, approach, and material, offering visitors an inspiring and expansive vision of the world.
The Other Art Fair is also pleased to announce the return of its New Futures program, which aims to support talented local artists at the start of their careers by awarding complimentary exhibition space—a common hurdle faced by many artists who are underrepresented in the traditional art world. This September, The Other Art Fair will introduce three Los Angeles-based recipients of its Fall 2023 New Futures award: Carly Petersmeyer, Maia Saavedra-Weisenhaus, and Natalia Palacino Camargo.
Throughout the weekend, guests can look forward to drinks, delicious eats from local food vendors, live DJ sets, hands-on workshops, unique installations, live performances, and more. "We're proud to bring The Other Art Fair back to Los Angeles for its 10th edition," said Ryan Stanier, founder of The Other Art Fair. "Inviting more people into the creative community of Los Angeles, and specifically uplifting emerging artists, is at the core of The Other Art Fair's mission. We're ecstatic that this year's fair continues to elevate new and fresh names in the art world while giving the local community a fun and vibrant place to connect directly with those artists."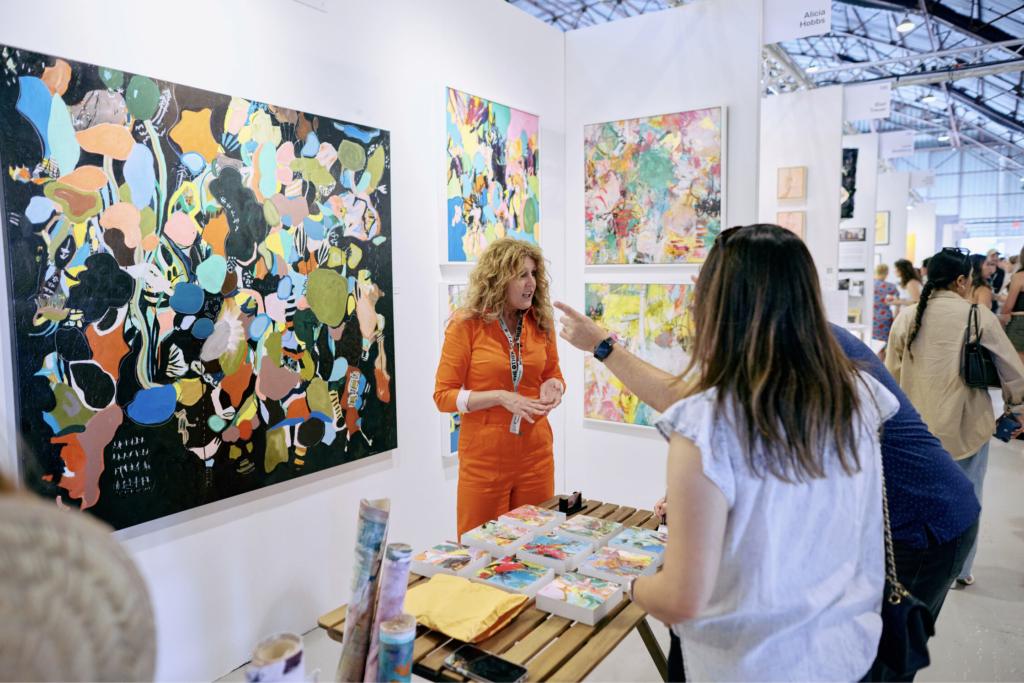 Other highlights of The Other Art Fair's program include:
Free personalized haikus, composed onsite by The Haikuists, who take whatever word or phrase visitors offer them and produce an original poem to take home and frame (Opening Night only).
"At Home in Space," a new immersive light bath experience by artist astrothebaptist.
"Neon Fortune Teller," a new interactive installation by artist Dani Bonnet.
Live vinyl DJ sets throughout the weekend, programmed by dublab, a public internetradio station dedicated to the growth of music, arts, and culture.
Hands-on workshops in the Fair's Residency Space, including embroidered Polaroids byBret Watkins, sign painting techniques by Jenna Homen, and risograph-based printingby Print Shop LA's Mich Miller and Jayes Caitlin.
Delicious local eats and refreshments, including healthy fare from StopBy Café, ArrvoCoffee, and a full Fair bar.
The Other Art Fair also offers "Fair Director's Picks to showcase exceptional work byoutstanding exhibitors; curated collections of works priced under $500; as well as a tour and text message-based recommendations from Saatchi Art's curators.
FULL FAIR GUIDE AND FEATURED ARTISTS | For more information on The Other Art Fair and to purchase tickets, please visit here.