Good design starts with asking the right questions
Creating restorative, healing, energizing spaces — the sanctuaries that many clients crave and need — starts by asking them the right questions. Designers who spoke as part of the recent Design, Art & Science Symposium in High Point shared the questions they use in initial client meetings.
Dr. Rebecca Tapia, a physical medicine and rehabilitation specialist in San Antonio, told the audience during the "Designing for the Human Experience" panel that as a physician, she has a short window of time to assess patients' conditions and make diagnoses and treatment recommendations. That means asking a carefully honed series of questions — and then following up to elicit more information.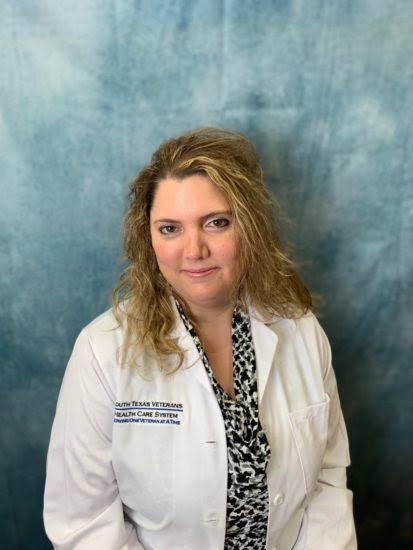 For instance, when asking patients who are suffering from headaches to describe their pain, Tapia offers them a list of more than a dozen adjectives: Is the pain sharp? Throbbing? Stabbing? And so on. She also asks where the pain is located, how often the headaches occur and what activities seem to make them worse.
Tapia has taken that same inquisitive approach to the design consulting she now does as an extension of her work as a physician. Her focus is to create functional, healing spaces that help people with physical, emotional or mental conditions to live their best lives.
"I'm giving patients a vocabulary because a lot of times people don't have the vocabulary to describe the pain," Tapia said. "I have the same exact approach to my design consultations … going step by step through specific questions."
Tapia was joined on the Oct. 13 panel by Lisa Staprans, co-founder of Staprans Design in Portola Valley, California, and Lisa Kahn, co-founder, CEO and chief design officer for Finding Sanctuary by Lisa Kahn Designs in Naples, Florida. Diane Falvey, editor-in-chief of Furniture, Lighting & Decor, moderated the discussion. (Last week, we wrote about the importance of creating spaces that care for people and ways that Kahn, Staprans and Tapia approach that work. You can read that article here.)
Initial client meetings
Staprans, who is author of the forthcoming book "The Soul of Design: The Neuroscience of Beauty" (available in January 2024), also goes into initial client meetings with a long list of questions, not just about their color and style preferences, but about what they love and how they want to feel in their home.
It's ideal, Staprans told the audience, to meet with new clients in their current homes. And, if possible, include in that meeting children and any other people who share the home. During that first meeting, in a style she hopes is more conversation than interrogation, Staprans goes through her questions. They include:
· Do you like your current space? Are you happy here? Do you feel relaxed? Does it bring you joy?
· What are the favorite places you've visited?
· Where are the places you've visited or lived where you've felt like your best self?
· What do you love doing?
· What's your profession?
· What isn't working about your current space?
· What items or features do you want to retain in this space? Why do you want to keep them?
By asking these and other questions, Staprans said, "I can get a sense of how their spaces are impacting them, and then go into a different level of questioning" to get more specifics that will help shape the design.
Kahn, whose design practice is built around the idea of creating sanctuaries for her residential clients, often starts her initial client conversations by explaining, "We have a phrase that we use in firm, which is 'When we have peace in the environment that is around us, we have peace in the environment that is inside us.'"
"I always put that out to clients in that first meeting and kind of test for their response. Are they resonating with that? Do they kind of perk up (when I say it)? Or do I need to dive a little deeper. … Because we're interviewing them as much as they're interviewing us to see if it's a fit — to see if we can bring them the kind of healing and service that we really specialize in," Kahn said.
As the discussion continues, Kahn will ask potential clients to take her through their day.
"I want to hear what they do, because immediately I'll know how much they focus already on well-being," she said. "… Do they meditate? Do they go for a long walk every day? Do they love to make smoothies in their smoothie bar? Everybody has their own little practices that they do and (those questions) start to open the door so I can better understand where they are."
Her next set of questions delve into family dynamics: What do they enjoy doing as a family? When and where do they eat meals together? How do they use family spaces in their current home?
"I find out the flow of energy of the people in the home and the activity level and then, beyond that, I always ask how they want to feel in a space," she explained. "Do they want to feel uplifted? Do they want to feel happy and thrilled? Do they want to feel calm and relaxed?"
And, Kahn said, after listening to Tapia, she's going to start offering clients a list of adjectives to help them better express their hopes and goals for their new or redesigned home.
"I put out suggestions to them but I'm going to be even more intentional about that now and create a list that I can bring to them," she said to Tapia. "That's really brilliant."