Hooker Furnishings acquires BOBO Intriguing Objects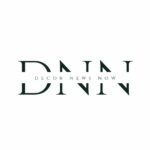 The move enables the company to expand its portfolio into lighting, accessories, and decor.
MARTINSVILLE, VA July 2023 – Hooker Furnishings has acquired BOBO Intriguing Objects, a lighting, décor and furnishings manufacturer based in Atlanta, Georgia. With a variety of one-of-a-kind designs, BOBO's product line enables Hooker Furnishings to expand its portfolio into the lighting, accessories, textiles, and decor segments of the industry.
Financial terms of the acquisition were not disclosed. BOBO's management team and employees will continue to serve its customers from its headquarters in Atlanta, Georgia.
Founded by Mark Sage in 2004, BOBO launched at the AmericasMart in Atlanta with seventeen products, all of which were based upon reproducing the best and most unique found objects. Today, the line includes a broad selection of products including lighting, décor, art, mirrors, textiles as well as indoor and outdoor furnishings.
"We couldn't be more pleased to announce this acquisition which allows us to broaden our product diversity across new (to us) furnishings categories of lighting, décor, textiles and wall art," said Jeremy Hoff, chief executive officer of Hooker Furnishings. "Mark is a true creative talent, and his products can be found at many leading retail companies as well as being specified by leading interior designers across America. We couldn't be more pleased to have him and the BOBO team as the newest members of the Hooker Furnishings family."
An avid collector of intriguing objects, Sage has spent the last twenty years traveling to more than fifty countries in search of discovering one-of-a-kind pieces and reimagining them with a new story. He continues to grow BOBO's "cabinet of curiosities" by adding new stories to every space and will continue to lead creative and merchandising as Senior Vice President of Merchandising for the BOBO division.
"I am thrilled about this acquisition," said Sage. "By joining forces with Hooker Furnishings, we will be in a great position to leverage our combined resources and expertise to create an even more dynamic company for our customers. I am confident that this move will lead to an expanded product assortment, enhanced marketing and technology capabilities and an even more improved customer support system. I am excited to embark on this new journey fueled by innovation, integrity, and shared success."
BOBO's products are distributed throughout the US through retail stores, interior designers, and leading ecommerce platforms. In addition, BOBO operates a combined to-the-trade and retail showroom in Atlanta as well as offering B2B and B2C sales through its website.
BOBO will officially launch as a part of the Hooker Furnishings product line at the Fall 2023 High Point Market with a new location inside Hooker Furnishings' Showplace showroom.
For more information on BOBO Intriguing Objects please visit: bobointriguingobjects.com
Headquartered in Martinsville, VA, Hooker Furnishings is ranked among the nation's largest publicly traded furniture sources and encompasses 11 operating businesses. These brands include: Hooker Furniture, Bradington-Young, HF Custom, Shenandoah Furniture, H Contract, M, Pulaski Furniture, Samuel Lawrence Furniture, Prime Resource International, Samuel Lawrence Hospitality, and Sunset West.  Hooker Furnishings Corporation's corporate offices and upholstery manufacturing facilities are located throughout Virginia and North Carolina, and the company has showrooms in High Point, North Carolina, Atlanta, Georgia, Las Vegas, Nevada, and Ho Chi Minh City, Vietnam. Hooker Furnishings operates distribution centers in the United States, China, and Vietnam. The company's stock is listed on the Nasdaq Global Select Market under the symbol HOFT.