High Point by Design announces new board members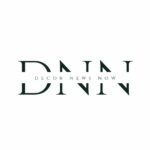 HIGH POINT, NC (June 30, 2023) – High Point by Design welcomes new Board members, Di-Ann Williams and Emily Mansfield. They will serve as Secretary and Assistant Secretary respectively, replacing Stancil and Christen Wilson who held the positions since HPxD was formalized in 2021. 
Di-Ann Williams is a  lifelong resident of the High Point community and a  furniture industry veteran, most recently the President of luxury brand, Scarborough House for 14 years. Williams is also the past president of the High Point Showroom Association, which merged with HPxD in 2021. Dedicated to promoting the growth and success of HPXD and engaged in its strategic planning process, Williams believes in continued education to the trade, effective messaging, and inclusion as an integral part of making High Point a year-round destination. She also serves as  Chair of Women In Motion, an initiative of the United Way with a powerful mission to empower and elevate women in our community in the areas of leadership, personal wellness, professional success, and financial independence, and is a member of WithIt. 

HPxD also confirmed Emily Mansfield as Assistant Secretary. Mansfield is an accomplished and versatile human resources specialist and ceramicist living in High Point. Adept at building and maintaining relationships across all levels of an organization, her passion for organizational growth while fostering an inclusive and engaging work environment aligns with HPxD's vision and values. 
HPxD Board Officers Tom Van Dessel (President), Cass Key (Vice President), Frank Leyon (Membership), and Jack Hendrix (Treasurer) will continue in their roles. 
High Point x Design (HPxD) is a 501(c)6 organization that envisions High Point as a year-round hub for design and creativity. Uniting industry flagships, brands, manufacturers, makers, artists, and visionaries, HPxD promotes and shares the city's uniquely creative ecosystem through design tourism, education, events, and community outreach. To learn more visit: HPXD.ORG