Holiday gift guide: by designers, for designers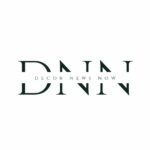 From Salone del Mobile to Shoppe Object at High Point, each of the products in our holiday gift guide was selected by designers, for designers from various design events around the world. With a focus on functionality, uniqueness, and aesthetic appeal, each of the products in our holiday gift guide are poised to inspire and elevate the creative spirits of designers from all disciplines.
Home for the holidays: gifts for entertaining
Bari J. floral and fanciful home collections
Napkins, tea towels, and melamine party plates feature Bari J's signature floral art, perfect for the whimsical designer table top. ($26-$104)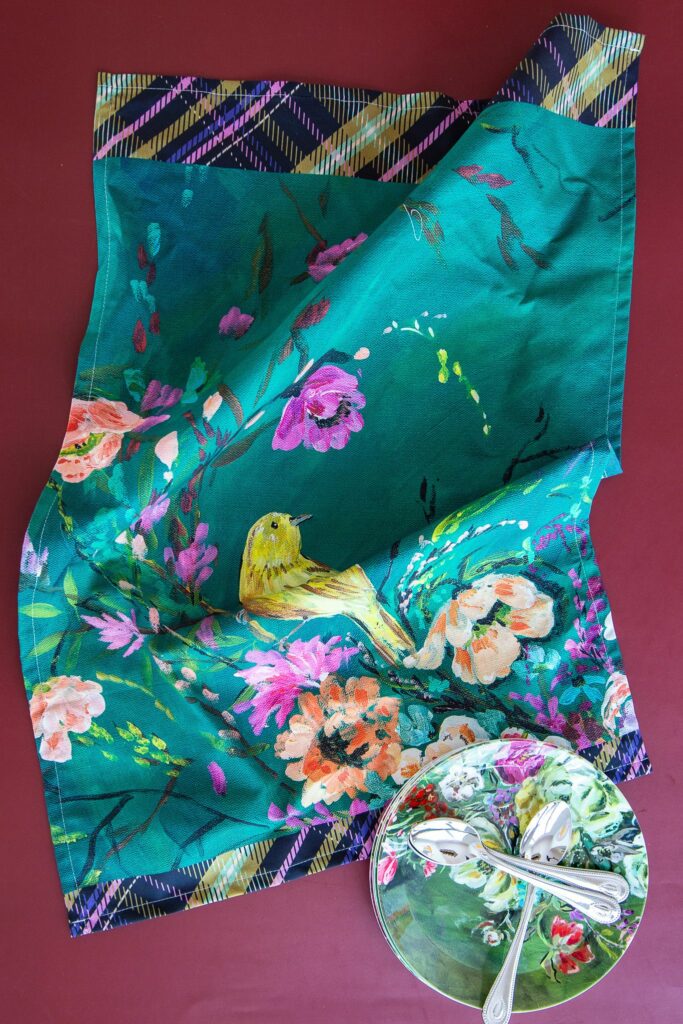 Estelle Colored Glasses
Hand-blown in Poland, Estelle Colored Glass pieces are best described as "jewels for your table." | Stemware Wine Glasses ($185, set of six)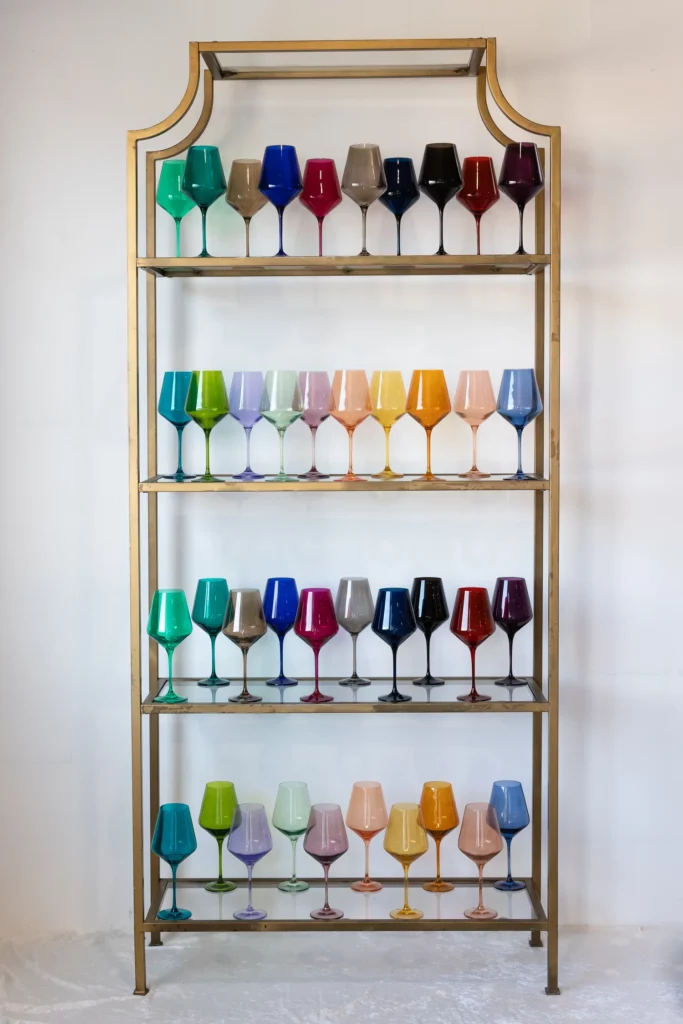 OWIU Goods Matcha Set
Incredible to the touch, easy to clean, and beautiful to display: these OWIU Goods matcha sets come in five color ways, though we're partial to their new Rosegold ($235.00). This is also a line with an incredible designer-centric story.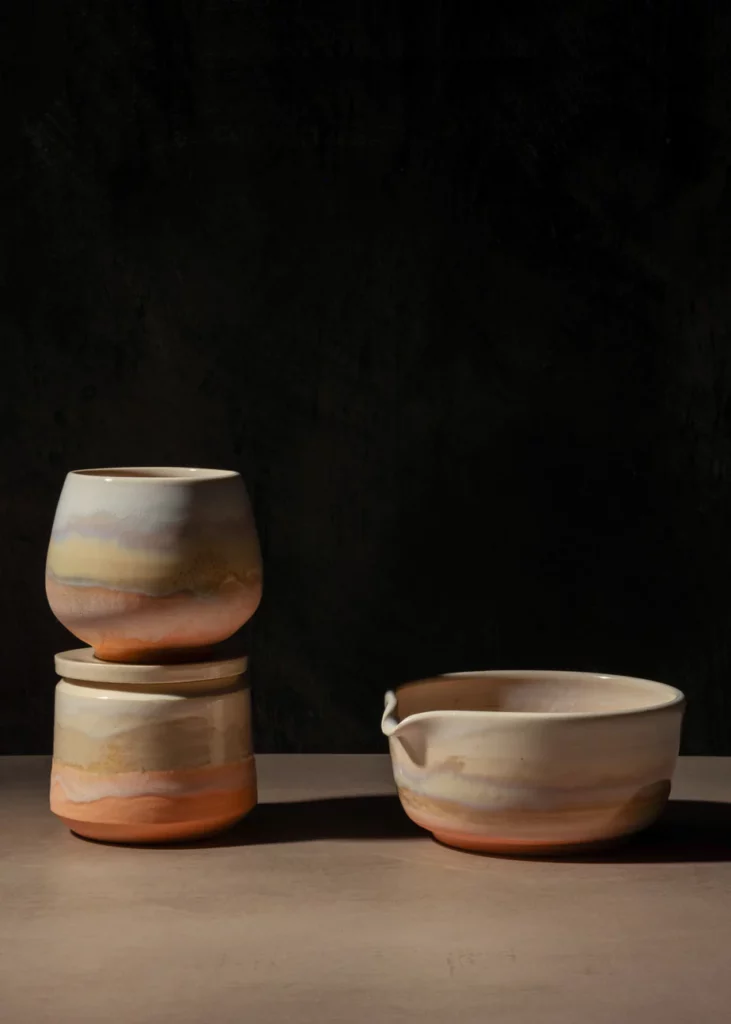 Design-forward holiday gifts for the young at heart
Each of the products in this category were discovered at Shoppe Object at High Point Market, Fall 2023.
Piece + Love jigsaw puzzles
Founded in 2017 by specialty toy pioneer Mia Galison, eeBoo Piece & Love uses sustainable materials to create extraordinary high-quality puzzles featuring thoughtful original artwork. ($23.99)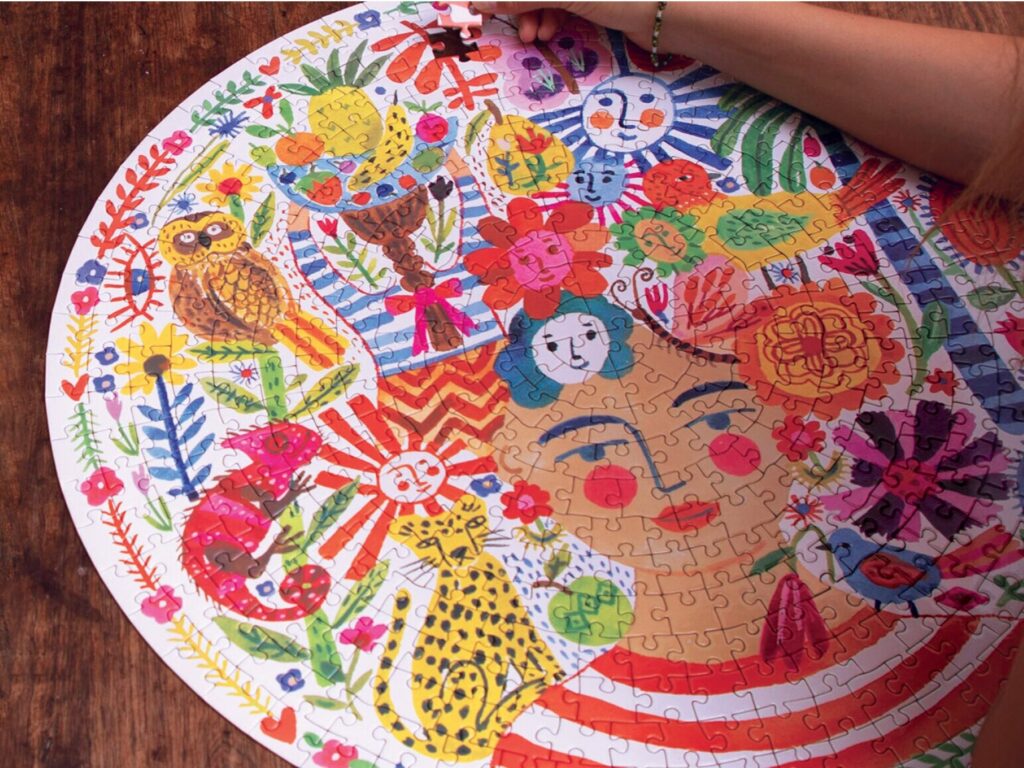 D.A.R. Proyectos stone items
From decorative coasters to game sets, all stone objects by D.A.R Proyectos are hand-carved from highly unique Andean stone materials. Contact for pricing.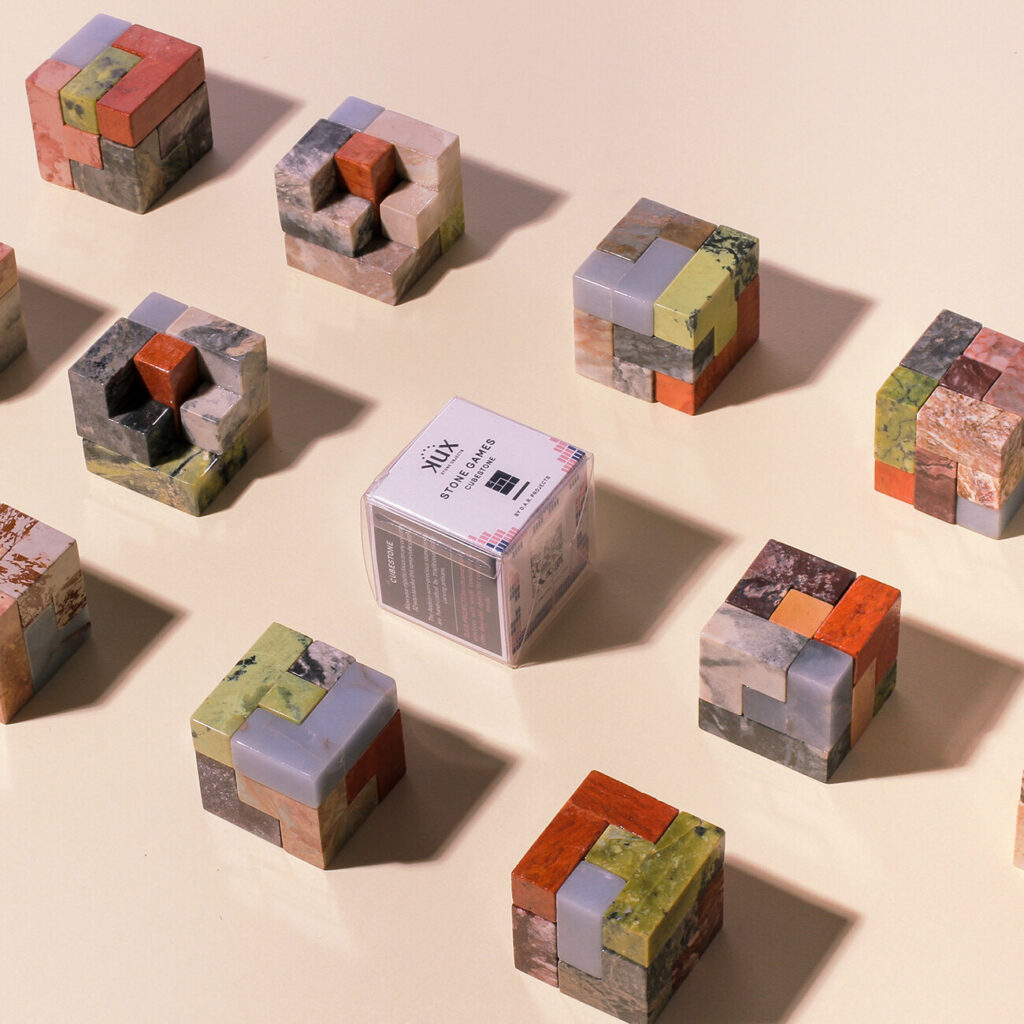 Wolfum
Tabletop backgammon sets from Wolfum utilize their revolutionary technique of printing directly on wood, reinventing how the design savvy, eco aware shopper decorates and accessorizes their home. ($225)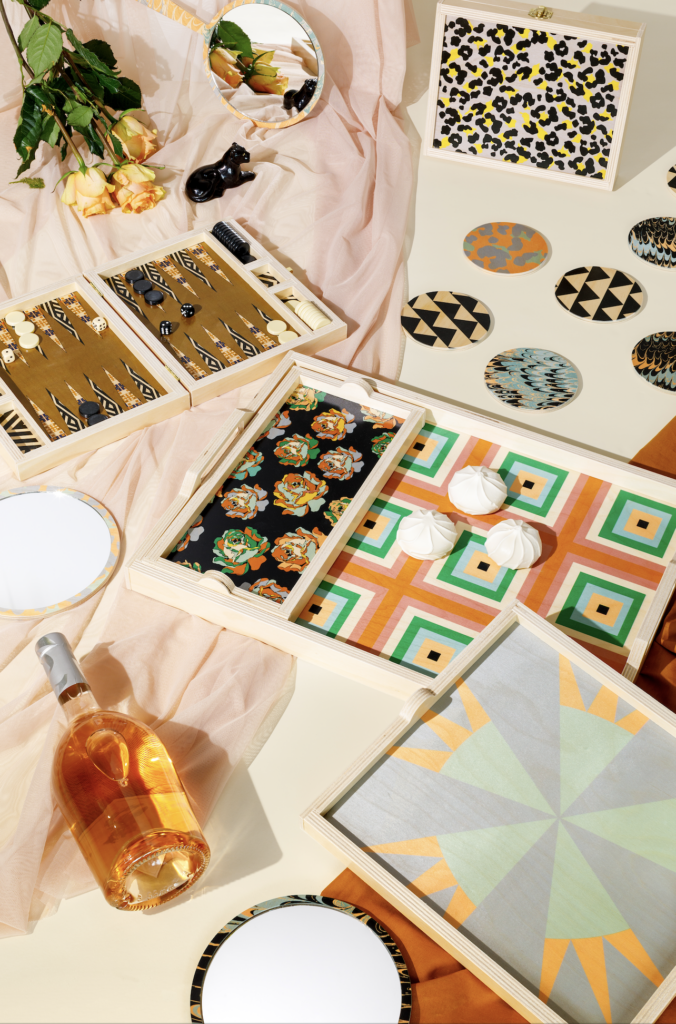 Decorative holiday gifts
Elif Uras ceramics from The Met
The Met Store is launching a collection of five ceramic vases and one decorative plate with Turkish painter and ceramist Elif Uras to celebrate the Turkish Centennial. ($350-$4500)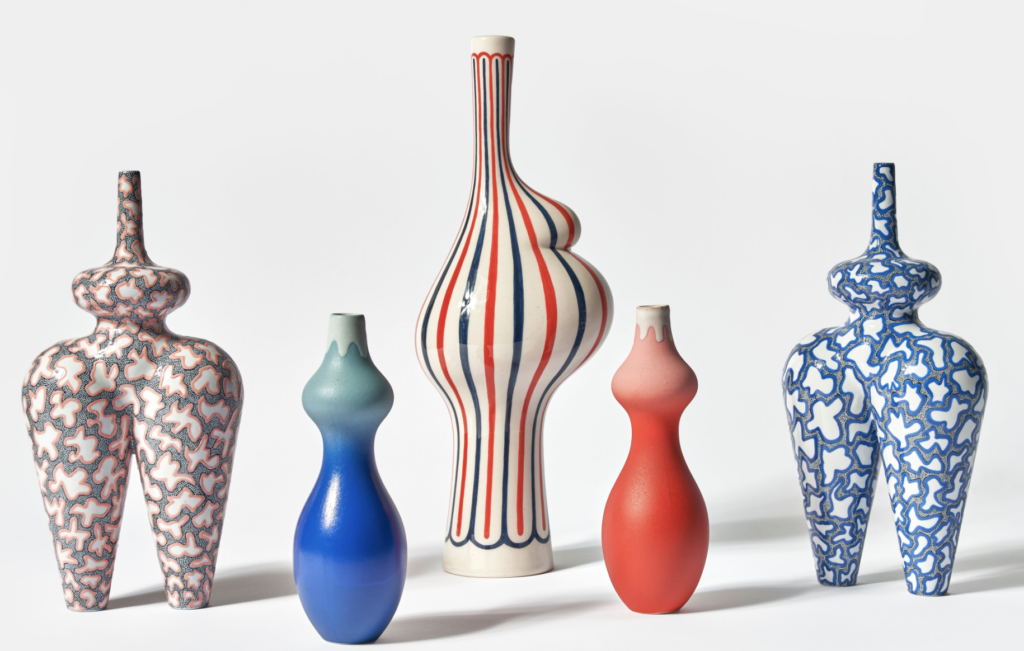 Gillian Gilles upcycled fashion quilts
Interior designer Gillian Gillies unveils 'The Climb' collection of upcycled textile quilts is designed in partnership with Le Point Visible's Marilyn B. Armand. They're available for international shipping on Gillies' site here. ($975-$1235) Learn more about their incredible sustainability story here.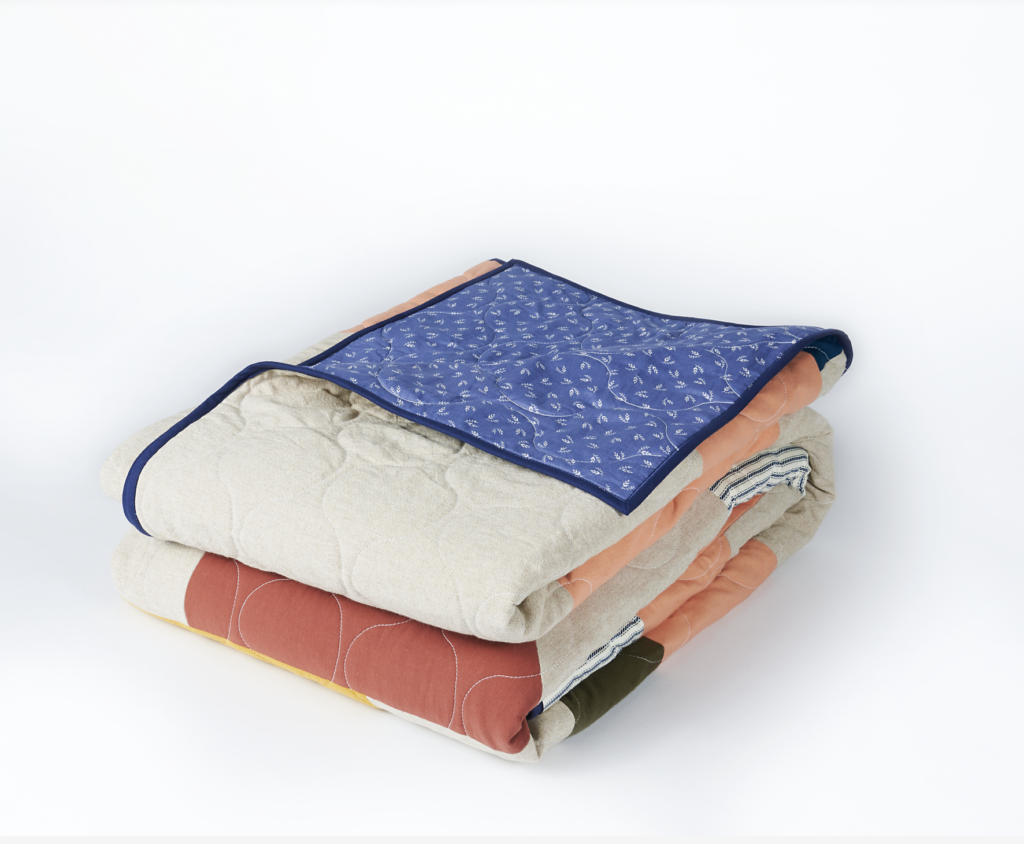 Modern Matter
Modern Matter extends their decorative hardware collaborations with with interior designers to include brass home accents like the Workhorse Cookbook Holder by Barrie Benson ($450.00) and the Victoria Etched Dish by Young Huh ($245.00) which make fabulous gifts.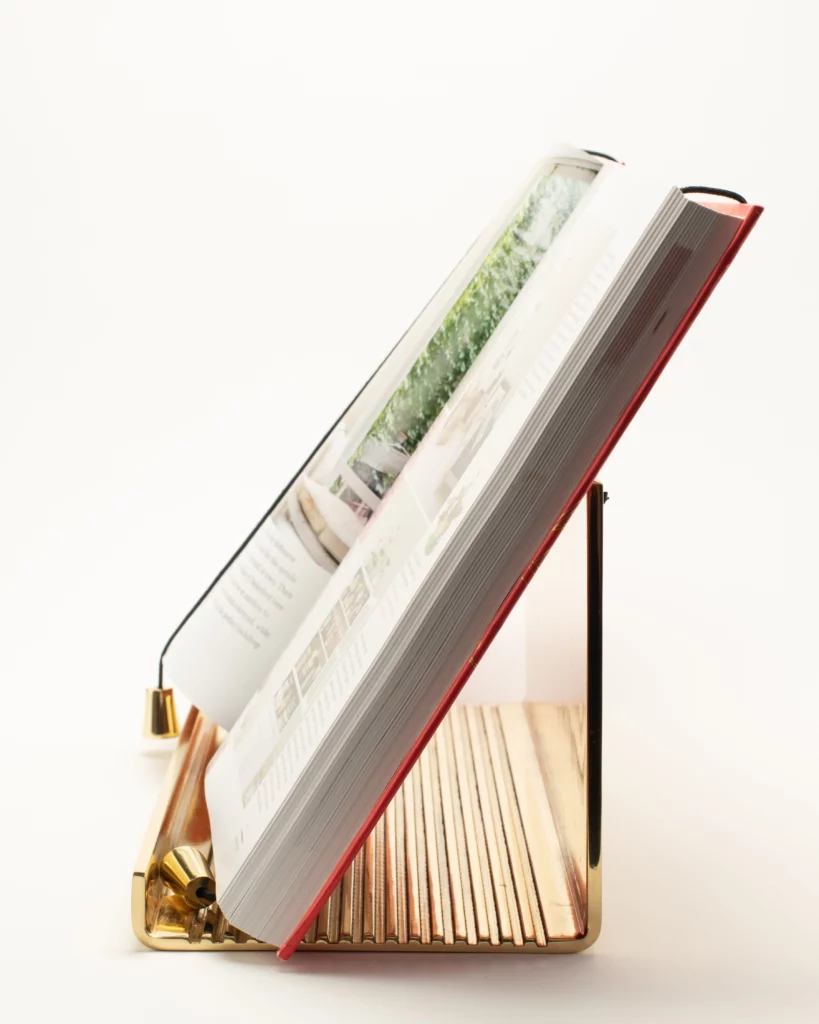 Shuffle Side Table from the Moma store
Sometimes the most surprising finds come from a museum gift store, where selections are curated through the lens of an art curator. | Shuffle Side Table ($899)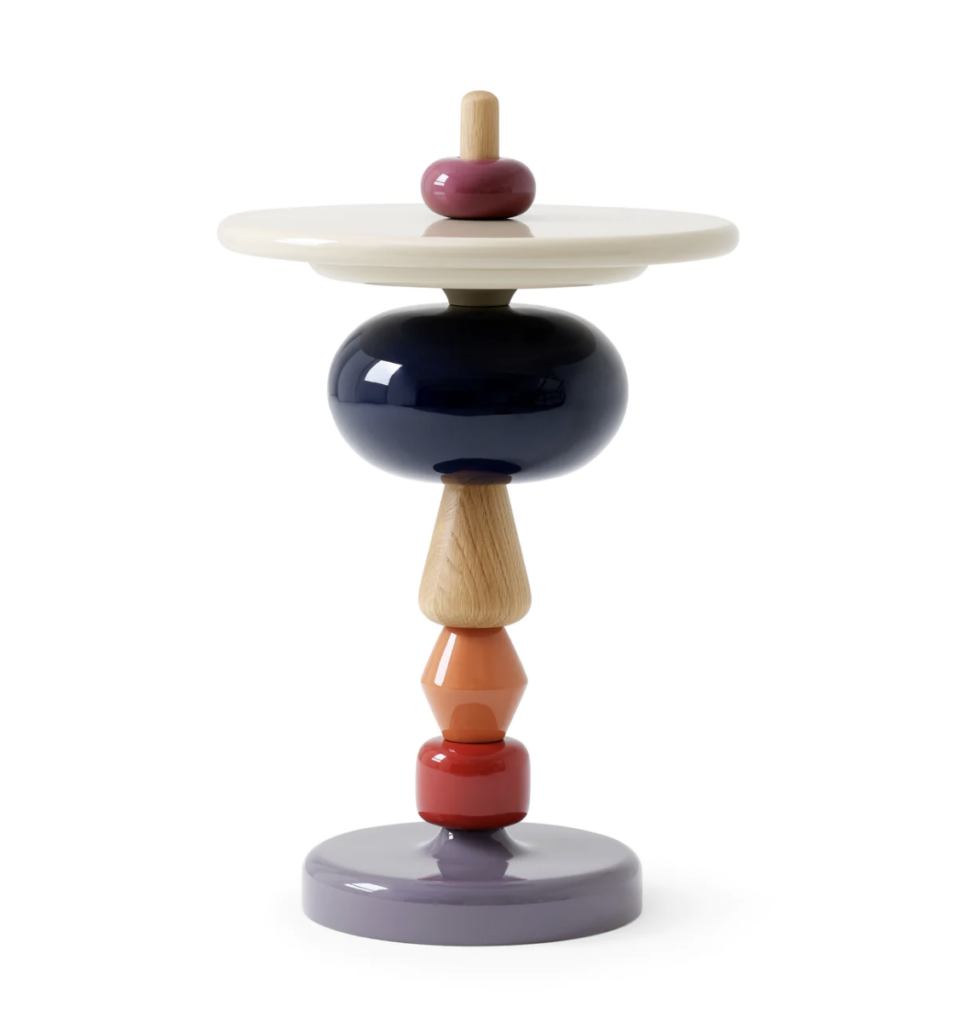 Visionnaire Kloster collection luxe work out accessories
Discovered at Salone del Mobile, the Kloster collection designed by Alessandro La Spada for Visionnaire brings a luxurious perspective to the home gym. Included in the collection are train bags, boxing gloves, training rope, free weights, and a yoga mat holder. Inquire about pricing here.