Interior designer Gillian Gillies plan to disrupt the fast furniture industry

'The Climb' is just the beginning of Gillies' larger plan to to disrupt consumers' relationship to fast furniture.
Toronto-based interior design visionary, Gillian Gillies, is making waves with her first foray into product design. 'The Climb' collection of upcycled textile quilts is designed in partnership with Le Point Visible's Marilyn B. Armand and places an emphasis on sustainable sourcing. In an exclusive interview with DNN Editor in Chief Courtney Porter, Gillies delves into the genesis of her sustainable "frictionless design" philosophy, reflects on her early fascination with the transformative design of the Orient Express and her enduring infatuation with UK fabric houses. Click play on the video below to watch the conversation. Read on to learn more about 'The Climb' quilt collection:
About The Climb sustainable quilt collection
Crafted in the heart of Montreal, Quebec, 'The Climb' collection boasts a rich narrative, each piece telling a unique story of sustainability and style. From its roots in upcycled excess fabric from recognizable fashion brands like Ralph Lauren, to its carefully curated palette of linen, olive, saffron, rust, and salmon, Gillies' brings her signature style featuring saturated hues and handmade elegance to a new market. The collection's reversible designs, flaunting a seamless blend of simple squares, stripes, and soft arches, add a playful yet sophisticated flair to any space.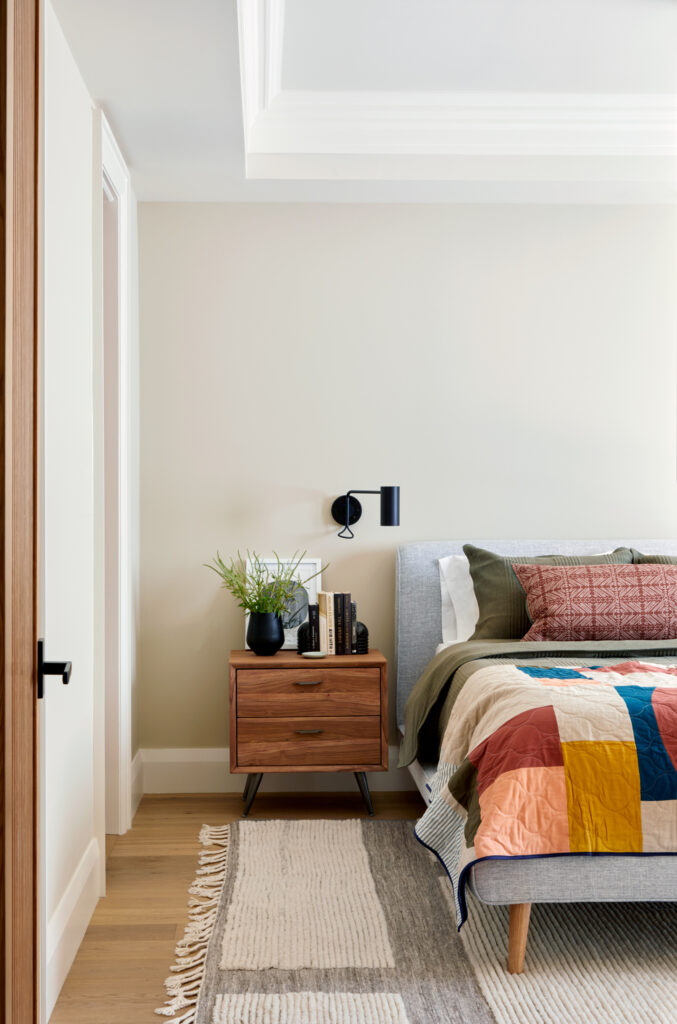 The Climb collection is now available for purchase in Gillian's Studio Shop, with international shipping: Indigo Stripe | Lettuce Star | Sky Star Queen | Periwinkle Leaf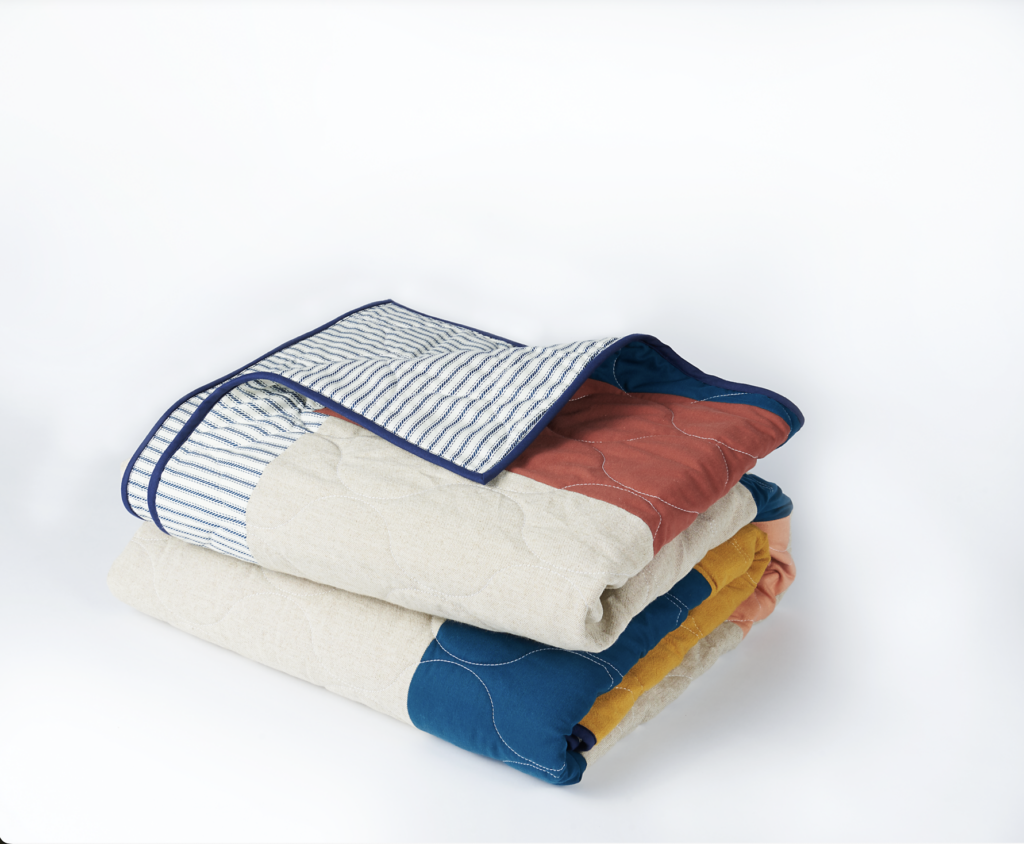 The Climb quilt collection also champions a larger cause — a bid to reduce waste and reshape the fashion and interiors industries' environmental impact. Through her quilts, she sparks a conversation about the significance of conscious home purchases, challenging the pervasive culture of fast furniture. Not just a designer, but an advocate for female entrepreneurs, Gillies' online shop is a testament to her commitment to sustainable, women-driven craftsmanship.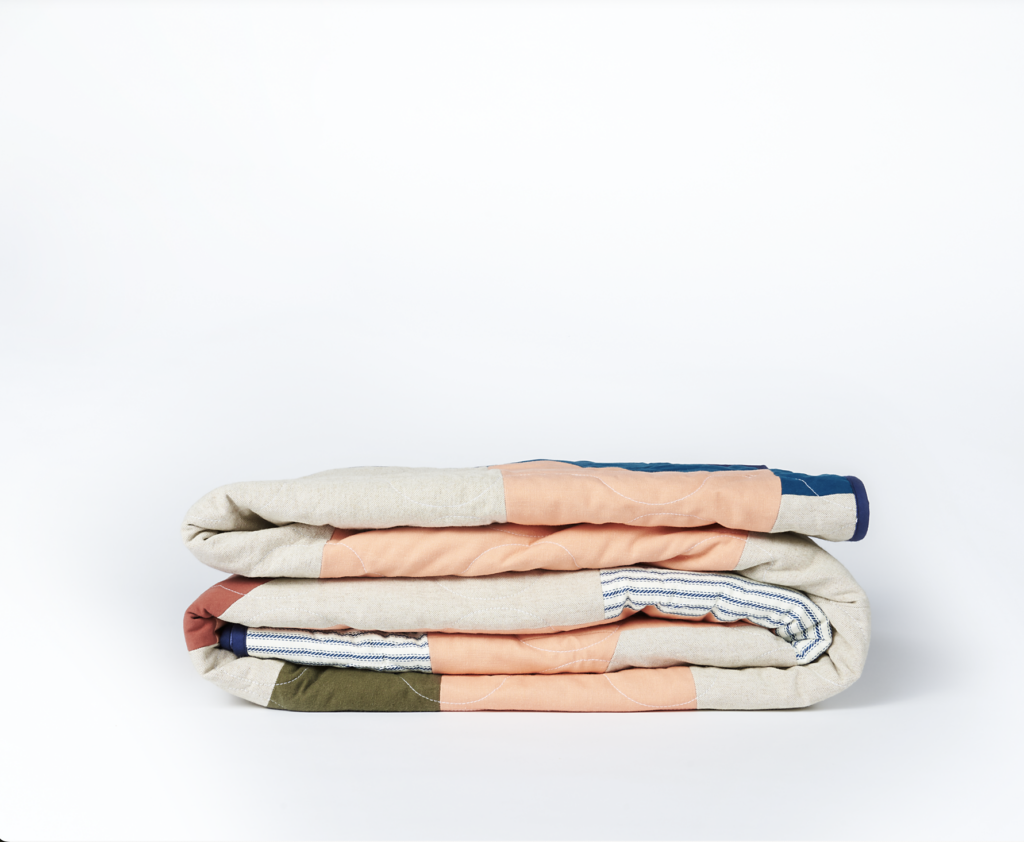 About Gillian Gillies Interiors
Stepping into Gillian Gillies Interiors is a step into a world of timeless beauty. With a deep-rooted appreciation for Edinburgh's neoclassical and Georgian architecture, her designs exude a natural, heritage-infused elegance. Embracing the ethos of "frictionless living," Gillies' approach goes beyond aesthetics, seeking to create transformative experiences through thoughtful, personalized design journeys. In her studio, it's not just about crafting spaces — it's about crafting homes that resonate with the soul.