Exclusive research: What consumers want in a sofa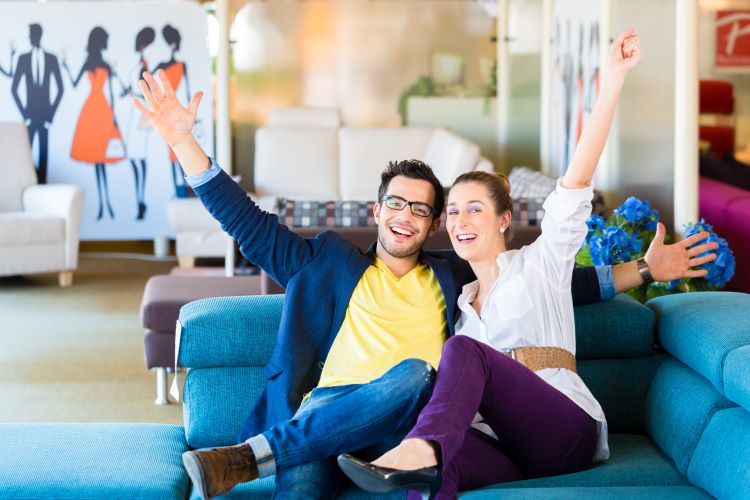 When outfitting or updating their living spaces, many consumers start with sofas, and they are the No. 1 item on U.S. consumers' furniture shopping lists for the first half of 2023, according to our exclusive Consumer Insights Now research.
As last week's round of CIN research showed, Gen Z and millennials will drive furniture and home accessories purchases overall in the first half of 2023, and this week's installment of results shows younger millennials, in particular, are most in need of a new sofa.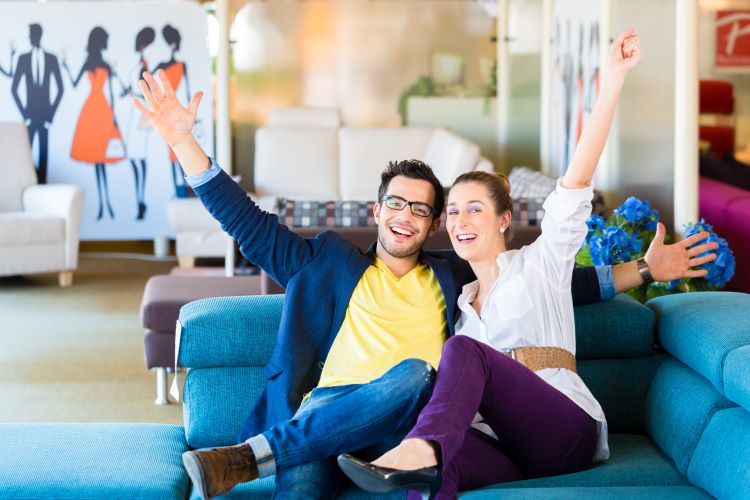 Results of the latest CIN research, done in conjunction with our sister publications Home News Now, Casual News Now and Bedding News Now, are being released weekly leading up to the High Point Market to give you information you can use when shopping the show April 22-26.
Let's dive deeper into where consumers plan to shop and what factors and features will entice them to buy.
A deeper dive
3D simulations and other technology are making it easier for consumers to get a more accurate idea of what a piece of furniture looks like and how it will fit in their room, but thus far, they can't adequately demonstrate what it feels like to sit (or lie down) on a sofa. So, not surprisingly, three-quarters of consumers plan to buy their sofa in-store rather than online. What brick-and-mortar locations will they shop? Nearly half plan to purchase at a national furniture store, and 15% say they'll shop a local furniture store.
But some groups are more inclined to buy sofas online. Those include Gen Zers and older millennials, as well as those who live in apartments and other renters. If they already haven't, retailers hoping to attract those online shoppers would be wise to invest in the 3D simulators and other tech that help them make the right choice.
The news of planned sofa purchases is good. Research findings about consumers' planned spending is less encouraging. Perhaps because of worries about the economy and their own finances, shoppers have set relatively low budgets. On average, they plan to spend between $1,000 and $1,999. Only 19% of consumers plan to spend $2,000 or more. Those with bigger budgets tend to be consumers ages 35 and older.
Buy now, pay later financing and other payment options may encourage consumers to spend a bit more. Retailers can also emphasize features like performance fabrics (more on those below) that help extend the life of a sofa or borrow a trick from the bedding side of the business, where retailers break down the cost of a mattress over the number of hours most people will spend using it. Sofas, per hour of enjoyment over several years, are a great buy — and, if calculated that way, cost less than a monthly streaming service.
Favorite features
What types of sofas are shoppers seeking? Some 34% of consumers are in the market for a standard-size sofa, but a significant portion (27%) would like to buy a sectional. Another 19% are shopping for a coordinated set, either a sofa and chair or a sofa, loveseat and chair.
And many want their new sofa to do more than just sit there: Four in 10 plan to buy a motion sofa — a feature sought across all generations except baby boomers. Of those who want a motion sofa, more than half prefer a power option, while a little more than a quarter want a manual mechanism. (The survey also has details about consumers' plans to buy a massage chair or recliner.)
The look
Today's consumers prefer fabric (56%) over leather (28%), helping to drive interest in performance fabrics. Three out of four consumers want fabrics that are stain-resistant, easy to clean and durable.
The survey didn't ask specifically about sofa styles, but other CIN research shows consumers preferring two designs styles — minimalist (50%) and modern farmhouse (32%) — above others and we would expect that to translate into an interest in sofa with simpler styling.
In keeping with that, consumers report they are in the mood for safe, solid, neutral hues. Think blacks (42%) and grays (40%) or browns (33%) and blues (32%). Only 13% are drawn to bright shades like purple, orange, red or yellow, and even fewer (7% ) are leaning toward a patterned, multicolor fabric.
Up next: Consumer Insights Now dives into consumers' plans to buy furniture for their primary bedrooms.
What you might have missed: Read more about what consumers actually bought in the second half of 2022 and an overview of the furniture and accessories categories they plan to buy in the first half of 2023.
About the survey: This survey was conducted among 1,868 U.S. consumers who planned to buy one or more home furnishings products between January 2023 and June 2023. All respondents are either the primary or joint purchase decision-maker. The sample includes a mix of females and males, ages 18 to 75, and a representative mix of ages, ethnicities, household incomes and homeowners/renters. The survey was fielded Jan. 21-25, 2023. Consumer Insights Now research is led by Dana French, who has more than 20 years of experience in home furnishings and consumer research.