Exclusive research: Gen Z, millennials will drive furniture purchases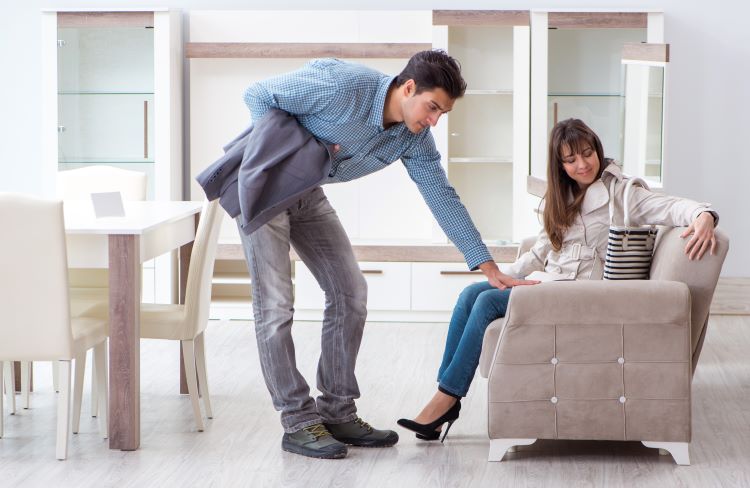 The youngest consumers, who are likely to be setting up first homes, moving, marrying, having children and experiencing other life changes that necessitate buying home furnishings, will drive purchases in the first half of 2023, much as they did in 2022, according to our latest exclusive Consumer Insights Now research.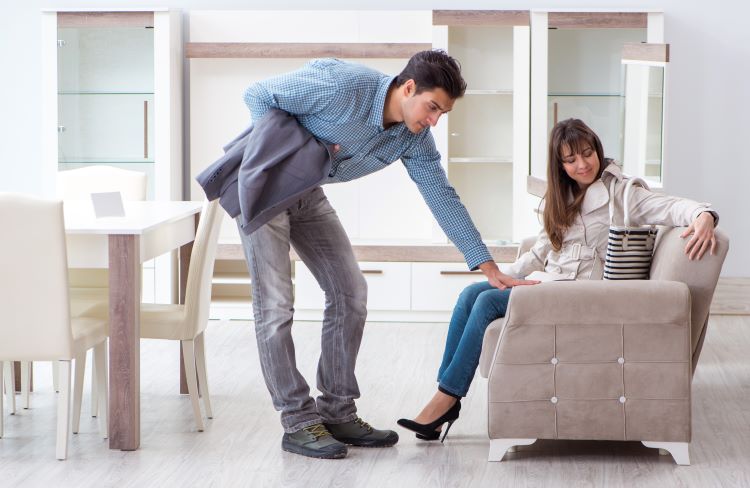 Full results of the CIN research, done in conjunction with our sister publications Home News Now, Casual News Now and Bedding News Now, are being released weekly leading up to the High Point Market to give you information you can use when shopping the show, which is set for April 22-26.
Adult Gen Zers (ages 18-26) and millennials (ages 27-42) will account for seven out of 10 home furnishings purchases in the first half of 2023, according to the CIN research, and Gen Z itself will represent one out of four buyers.
That merits a deeper dive into their shopping lists, habits and preferences.
What they want to buy
Sofas top the home furnishings shopping lists of both Gen Z and millennials. In fact, sofas top the lists of consumers across all generations. (The sofa data shows an interesting trend line emerging from the CIN research. As this spring's first round of research showed, about four in 10 consumers canceled or delayed furniture purchases in the second half of 2022, largely because of worries about inflation and their household finances. And sofas were the No. 1 item put on hold, so it may be that they are planning to make those sofa purchases now.)
Other top items on the lists of younger consumers are similar, but with each demographic having slightly different priorities. Gen Z is in the market for wall decor, lamps, decorative accessories, area rugs and primary bedroom furniture. Younger millennials plan to shop for wall decor, primary bedroom furniture, occasional tables, area rugs and decorative accessories. The shopping lists for older millennials are topped by decorative accessories, area rugs, wall decor, occasional tables and primary bedroom furniture.
Overall, nearly six and 10 consumers are shopping for new furniture and home accessories because they need new items. Maybe they are moving into a new home. Maybe they are converting a room to a new use. Perhaps they have recently had a child. A not insignificant 25% are motivated by specific sales.
The percentages are smaller but it is notable that Gen Z (15%), younger millennials (16%) and older millennials (17%) are more likely than their older counterparts to use shopping as a way to glean design ideas for their homes.
How they want to save
Given continuing worries about the economy and their own budgets, consumers across demographics are interested in saving money. In fact, high prices are the leading reason why consumers say they would not shop a particular store or e-tailer, according to the CIN survey.
But some cost-cutting options are more important to younger shoppers. For instance, Gen Z and younger millennials like coupons more than older demographics and are more inclined to take advantage of financing options.
Specifically, Gen Z shoppers are interested in buy now, pay later financing options with a variety of terms but are most drawn to options that are easy to apply for and require no money down. Millennials are more drawn to long financing options that offer 0% for 36 months or 0% for 24 months. Like Gen Z shoppers, millennials also like no money down offers and options with easy applications.
How to capture their attention
Overall, more than half of consumers always or usually read online reviews, with younger shoppers more likely to do so: The number jumps to roughly six in 10 when it comes to Gen Zers and millennials, the research shows.
Online advertising (a broad category that includes paid search, company websites and social media) is among the best methods to reach consumers across demographics, particularly younger millennials. Nearly three-quarters of younger millennials say online ads are the most effective way to persuade them to buy. TV (including cable, broadcast and streaming) is the second best way to reach consumers, overall. But TV advertising is slightly less appealing to Gen Z than it is to other demographics. Older millennials are most likely to be influenced by email advertising (35%), although across cohorts, about a quarter of shoppers say they respond to email advertising.
Up next: Consumer Insights Now dives into consumers' plans to buy sofas and other upholstery.
Look back: Read more about what consumers actually bought in the second half of 2022.
About the survey: This survey was conducted among 1,868 U.S. consumers who planned to buy one or more home furnishings products between January 2023 and June 2023. All respondents are either the primary or joint purchase decision-maker. The sample includes a mix of females and males, ages 18 to 75, and a representative mix of ages, ethnicities, household incomes and homeowners/renters. The survey was fielded Jan. 21-25, 2023. Consumer Insights Now research is led by Dana French, who has more than 20 years of experience in home furnishings and consumer research.