Common Thread for the Cure foundation hosts Stitching Together Hope: A Night of Support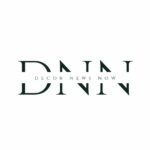 Foundation unites furnishings and design industries in battle against breast cancer
Lexington, NC, Oct. 2023 – To celebrate national breast cancer awareness month and to help raise awareness in the furnishings and design industries, The Common Thread for the Cure Foundation is hosting Stitching Together Hope: A Night of Support. This inspiring event will be on Friday, Oct. 13, 5:30-7 p.m. at the American Home Furnishings Hall of Fame, 311 South Hamilton St. in High Point. All are invited to attend.
The event begins with six-year breast cancer survivor Connie Post, whose leadership and positive spirit inspires us all, as the master of ceremonies for the night. Post is the CEO/Owner of Connie Post Affordable Design Solutions and The High Point Connection, Affordable Designs Retail Store in Jamestown. Additional featured guests sharing their impactful stories include: first-year breast cancer survivor Christi Barbour, founder and partner at Barbour Spangle Design and the creative force behind High Point Discovered; three-year breast cancer survivor and thriver Lorelei Colbert, an inspirational speaker, creator, and advocate for young women; and five-year breast cancer survivor Laura Holland, vice president of marketing at Hickory Chair Co.
The Common Thread for the Cure Foundation, a 501 (c)(3) nonprofit organization founded in 2000, supports individuals fighting breast cancer who are affiliated with the furnishings and design industries by offering financial assistance through confidential grants. The grants aid breast cancer survivors and their families to meet financial obligations, household needs and transportation to medical appointments during treatment. The mission of Common Thread for the Cure is to enhance the quality of life for those who have breast cancer enabling them to maintain as normal a lifestyle as possible while they are confronting the disease. The organization is seeing a dramatic increase in applications from women in their 20s, 30s, and 40s, many of whom are young mothers. To date, the foundation has raised over $1 million to provide grants to individuals throughout North America.
"We would like to thank the generosity of our inaugural silver sponsor Spectra Home, as well as Lexington Home Brands for supporting us as presenting sponsors for this enriching experience," said Rob Mayer, president of Mayer Fabrics. Other event sponsors include the Charitable Trust of Mr. and Mrs. Bill Hardings of Bill Hardings Synergy; Dave Harkness of Harkness Furniture; Connie Post Affordable Design Solutions; Stressless; IIDA New York Chapter—Albany City Center; Stephanie and Rodney Jonas, and Kathy (Wall) Hunt of The Media Matters, Inc. "This evening provides us an opportunity to create awareness in the furnishings and design industries about the Common Thread for the Cure Foundation and to let folks know that the Foundation provides financial relief through its confidential grants to those in the industry who are fighting breast cancer."
Guests will also have an opportunity to win a pink rug from the Connie Post collection for Rizzy, as well as other pink-themed home décor.
About The Common Thread for the Cure:
A 501 (c)(3) nonprofit organization, The Common Thread for the Cure Foundation was established in 2000 by Suzann Burkhead-Bray and Scott Burkhead in memory of their sister, Sandra Burkhead Campbell, who lost her long-term battle with breast cancer in February 1999. The organization has awarded more than 300 grants to recipients in 30 states, Canada, and Mexico—and the number is increasing each year. Raise your hand and join us.