Global Appeal: In dialogue with Kenneth Cobonpue

In an exclusive interview with Kenneth Cobonpue, the visionary behind KENNETH COBONPUE, we delve into the intricacies of his design philosophy and the brand's approach to sustainability, global appeal, and collaboration.
Kenneth Cobonpue has redefined modern design by creating functional art that offers a distinctive departure from Western design norms. This unique perspective has garnered the brand worldwide recognition, attracting a clientele that includes Hollywood celebrities and royalty. Some of the accolades and distinctions received by Kenneth Cobonpue include: the first Asian Designer of the Year for Maison&Objet, and the recognition as "rattan's first virtuoso" by TIME Magazine. KENNETH COBONPUE's enduring commitment to quality and creativity continues to inspire and captivate audiences globally. Now, he's bringing those designs to his first ever High Point Market. (Visit him in IHFC – 402A)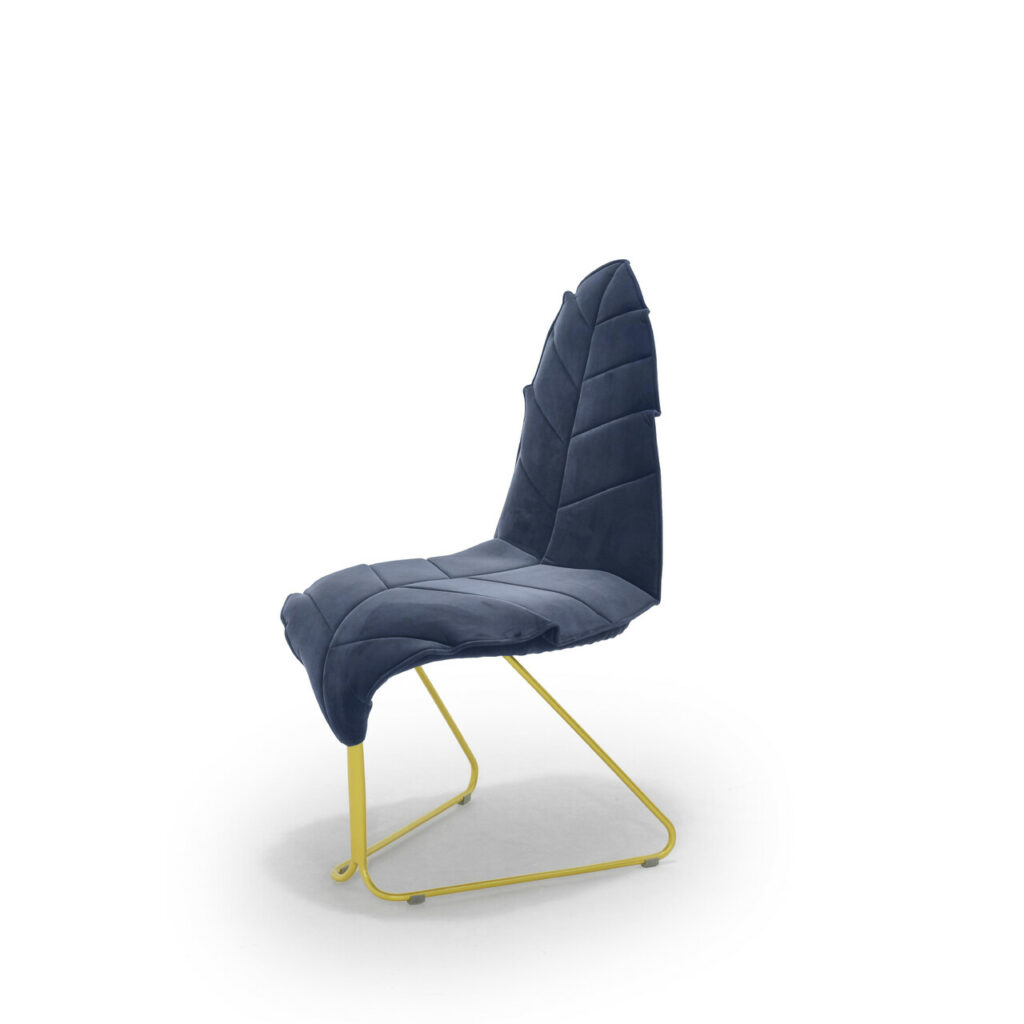 A dialogue with Kenneth Cobonpue
DNN: Your designs often blend traditional craftsmanship with modern aesthetics. Could you share some insights into your sources of inspiration and how you continue to innovate in the world of furniture design?
KC: I can honestly find inspiration almost anywhere. I am inspired by the forms and structures found in nature, by my dreams, by the different cultures of the world, and by the skills of our craftsmen. Our brand continues to evolve because design needs to be progressive. I believe that design is a living process, forever transforming in response to the ever changing world, so because of that, I work hard to avoid getting boxed into a personal aesthetic and style. I design according to my taste, which evolves along with what inspires me.
DNN: Sustainability is a growing concern in the design industry. How does your brand address environmental sustainability and what steps do take to ensure your pieces have minimal impact on the environment?
KC: The world is finally waking up to the imperitive need to care for our environment. Responsibly disposing of the things that we buy is just one of the many things that people are finally doing. I have been making sustainable furniture even before I really understood what sustainable meant, and the use of natural materials is and has always been a part of my brand's DNA, creating furniture that is both durable and sustainable.
DNN: Your collaborations with international designers have produced some remarkable pieces. What makes a successful collaboration? How do you find the right collaborators?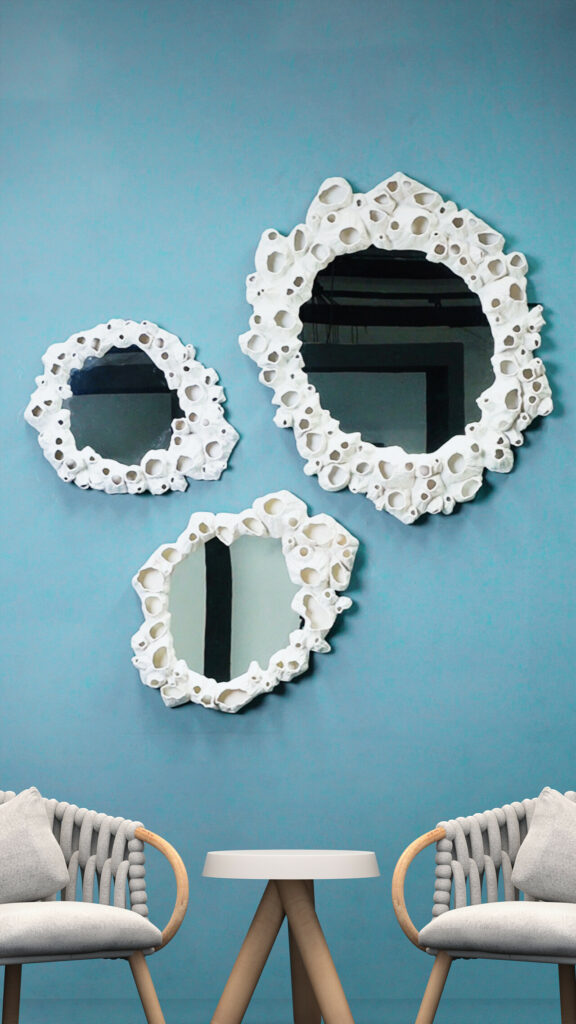 KC: A project has to be interesting and challenging for me to want to take it on. It needs to provide an opportunity to apply my unique aesthetic and philosophy, and hopefully, in some way, be beneficial to society. A successful collaboration is when two hearts and minds become one; yet still manage to express each collaborators identity. It's important to work with people who aren't too ego driven and who are curious and still willing to learn. I don't think we ever stop learning.
DNN: Talk to be about building a brand with global appeal – how do you adapt your creations to resonate with diverse cultures and tastes while maintaining the essence of your brand?
KC: Growing up in Asia, studying in the USA, and working in Europe gave me an understanding of how people the in various parts of the world live. I loved the openness and eclecticism of New York, but each area has its own nuances in style and culture. Americans appreciate tradition, for example, and Europeans tend to be drawn to modernism. Many Germans are minimalist at heart, and Italians have a natural flair for fashion and design. The opportunity to live in so many places, combined with my Chinese and Filipino upbringing, have provided me with a wealth of experiences and life lessons that have shaped not only the designs that I create, but who I am as a person.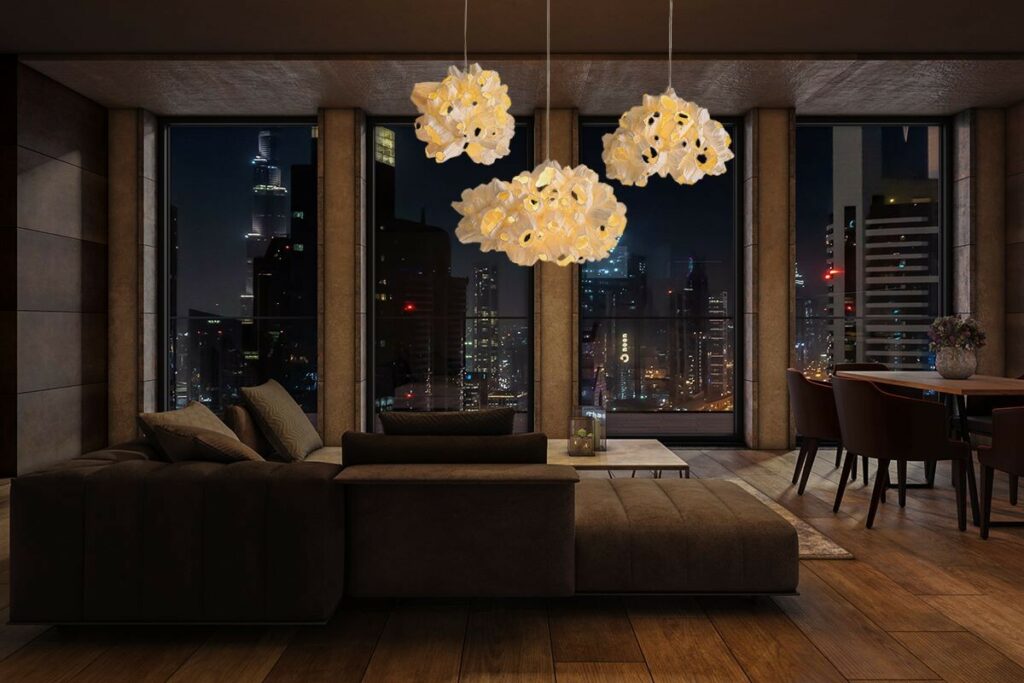 DNN: How do trends factor into your creative process? And what is something you would love to see more of it in designs and what is a trend you would like to see fade away?
KC: I think we've had a long run of the monochromatic look, so I'd really like to see more color. And maybe do away with "retro-inspired" designs.
DNN: What is inspiring you these days?
KC: Seeing all these young designers step out of their comfort zone to create something memorable, unique, and well-made—works of art that future generations will treasure.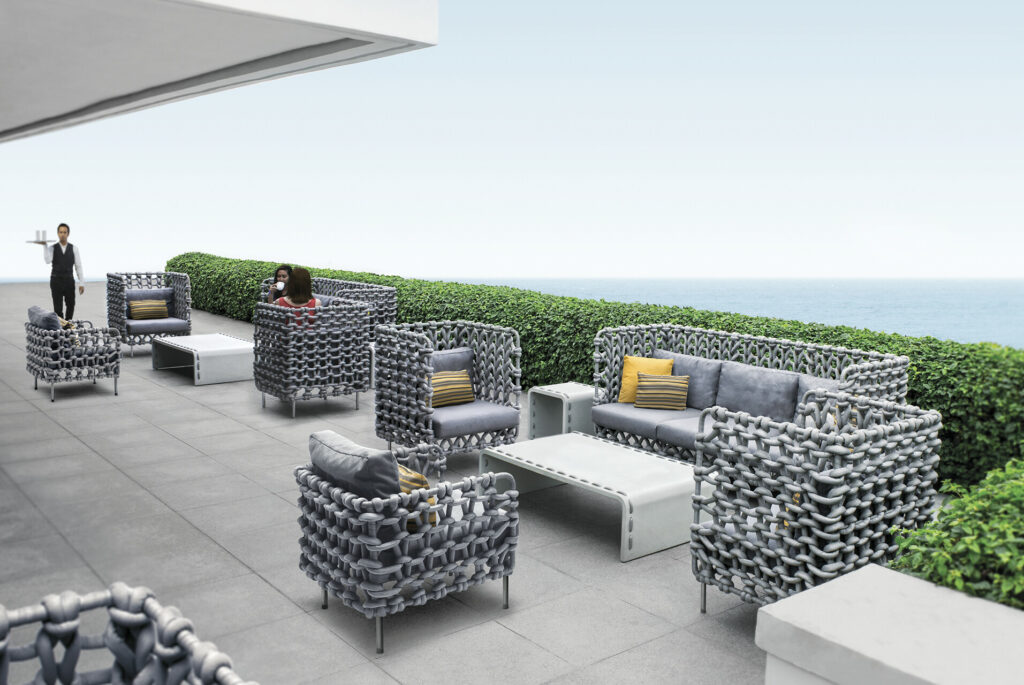 DNN: What is something you wish you knew when you started working in the design industry? What advice would you give your baby designer-self?
KC: I have always tended to follow my heart when I began to design so my early pieces were all "prima donnas" which made them very hard to put together in one room! I wish I'd understood that people might want to furnish a room or even a home with my work, which would require more "modest designs."
DNN: What does luxury mean to you?
KC: For me, I think luxury is the confidence of knowing what you want.
DNN: The digital landscape has changed the way consumers interact with brands. How has the digital world influenced your brand aesthetically or from a marketing and sales stand point?
KC: Unlike mainstream marketing, media platforms are more diversified and more accessible. Especially to the end users. We currently have a regular publication, like our newsletter which we publish every month, which allows us a more direct line to our consumers. Social media is very flexible so with minimal cost, so we can reach a much wider audience than we might otherwise be able to. We also have the freedom to be really creative with our content in keeping with the aesthetics of our brand, and our collaborative efforts also hit a wider audience.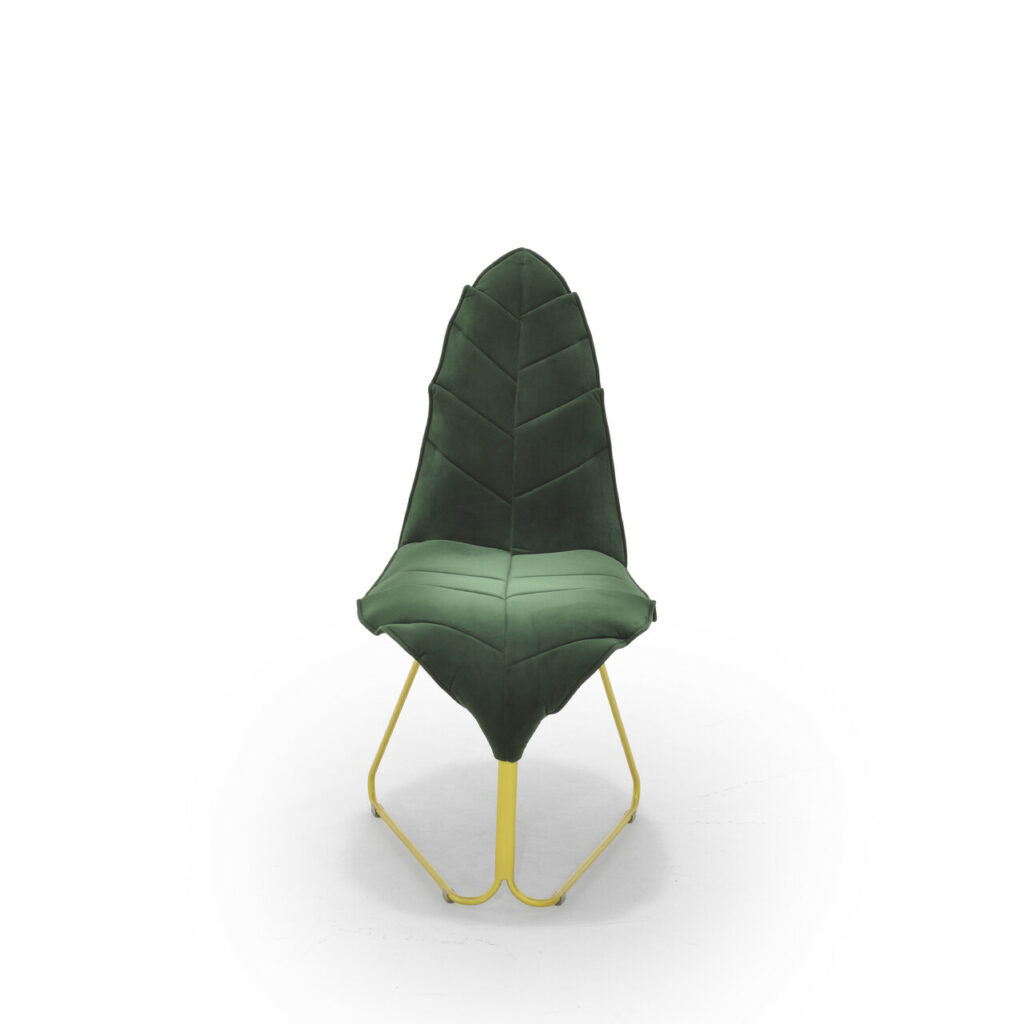 DNN: Do you have a favorite product from your new collection?
KC: Each of my designs undergo a kind of birthing process that is both painful and joyful, so they are all very personal to me and I'm not sure I can choose; it's like picking a favorite child.
DNN: Looking ahead, what can we expect from Kenneth Cobonpue and your brand in terms of new collections, design directions, or exciting projects on the horizon?
KC: More art, public installations, and a new showroom.
DNN: In closing, what advice would you give to aspiring interior designers and furniture manufacturers looking to make a mark in the industry, especially in today's competitive market?
KC: Be true to yourself and try to find something that is unique. The job requires you to be creative but also to posess an entrepreneurial spirit at the same time. In terms of brand identity, you have to find your niche and be relentless in your pursuit of it. It's important to really understand yourself and what you want to offer to the world.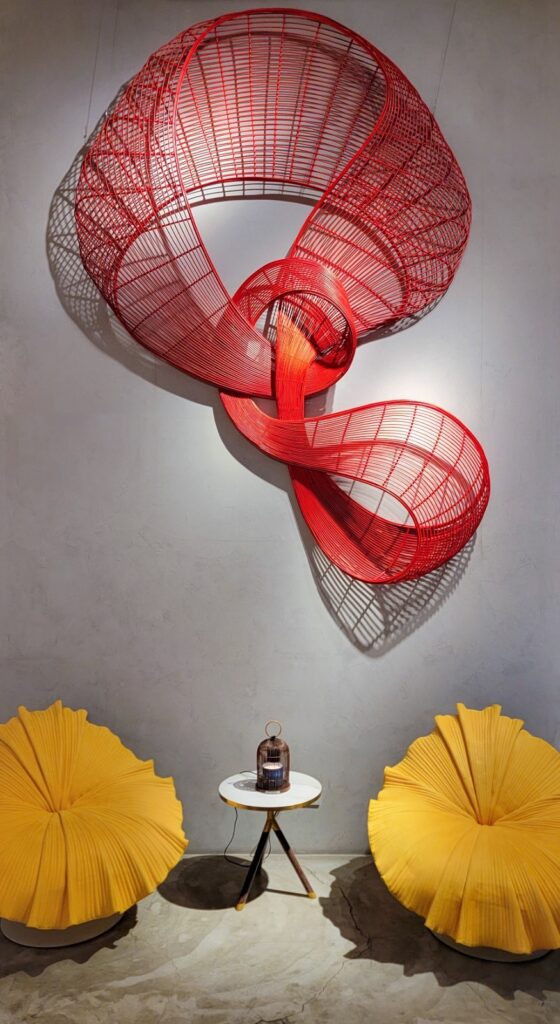 About Kenneth Cobonpue
Kenneth Cobonpue, a luminary in the world of design, has been at the forefront of craftsmanship for over two decades. As the CEO and Creative Director of KENNETH COBONPUE, he leads the creation of exceptional furniture, lighting, and home accessories that grace homes around the globe. The legacy of this brand, with its commitment to quality, can be traced back to its origins. Founded by Kenneth's mother, Betty, in 1972, Interior Crafts of the Islands, Inc., based in Cebu City, Philippines, has been the cradle of meticulously handmade pieces. What sets KENNETH COBONPUE apart is its innovative approach to design, rooted in the use of natural fibers and materials.