Transforming lives through design: Emmy Award-winning "George to the Rescue" is back with designer Marlaina Teich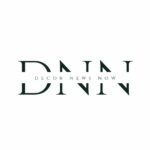 COMMACK NY – October 2023 – Marlaina Teich Designs is delighted to announce an emotionally charged and uplifting episode of the Emmy Award-Winning television series "George to the Rescue," airing on Saturday, October 7th, at 9:30 am and 7 pm EST on NBC TV Channel 4 in the NY metro area. This remarkable episode marks Marlaina Teich's 7th appearance on the show, a testament to her dedication to transforming lives through design.
"George to the Rescue" is a nationally acclaimed program, featuring host George Oliphant, who collaborates with interior designers, contractors, and generous suppliers to bring hope and transformation to deserving families. Marlaina Teich Designs is proud to be part of this heartwarming show dedicated to making a positive impact in communities across the nation.
In the upcoming episode, the community of Commack, NY, unites to transform a 400-square-foot garage into a serene, functional, and accessible master suite for a courageous ALS warrior, Jackie Pearsall. Despite battling amyotrophic lateral sclerosis (ALS) for over a year, Jackie's radiant smile continues to light up every room she enters. Jackie, along with her husband Brian (a cancer survivor) and their two supportive sons, Adam and Kyle, faced daily challenges due to her limited mobility and communication through an iPad.
The 'George to the Rescue' team was deeply honored to provide the Pearsall family with a bedroom and ADA-compliant bathroom renovation. This transformation includes outdoor ramp installations from Mobility Works, a wheelchair-accessible vehicle gifted by ALS Ride for Life's Mobility Matters program, and an adjustable state-of-the-art medical bed from Dawn House. These improvements aim to make their home more accessible and their daily routines less daunting.
We extend our heartfelt appreciation to the Marlaina Teich Designs Team, Dawn House Beds, MobilityWorks @home, Cohen Design Build, Center Island Contracting, Symmetry Closets, 3M, Accetra Arts, ALS Ride for Life, Kravet, Phillip Jeffries, GEF Paint and Wallpaper, Rai Tile Design and Rai Marble, Vanity Fair Kitchen and Baths, 3D Sound and Security, Kohler, Greenart Plumbing, The Complete Window, Corporate Transport, and numerous other generous contributors for making this project a reality.
Don't miss this heartwarming episode of "George to the Rescue" airing on Saturday, October 7th, at 9:30 am and 7 pm EST on NBC TV Channel 4 in the NY metro area. Check local listings for broadcast times in other areas. Additionally, the episode will be available for streaming on PEACOCK TV.
About Marlaina Teich Designs

Marlaina Teich is the founder and principal designer of the award-winning Marlaina Teich Designs. Specializing in whole home renovations and new builds, Marlaina and her team provide white-glove service to discerning clients across various regions. Marlaina's design expertise has also graced the Emmy Award-winning home renovation show, "George to the Rescue," and her firm's work regularly appears in national trade publications such as Architectural Digest, House Beautiful, and Traditional Home.
About "George to the Rescue"
Since its inception in 2010, NBC's Emmy-winning human interest and home renovation series, "George to the Rescue," has uplifted the human spirit while highlighting the power of community. George Oliphant's transformative design and build projects have provided invaluable support to numerous individuals, families, and organizations in need.