The future of luxury kitchen design with Dacor

Dacor merges historical elegance with cutting-edge technology to redefine opulence and functionality in the heart of the home.
Luxury kitchens are undergoing a major transformation, thanks to lifestyle shifts towards health and sustainability, more at-home entertaining, and, of course, technology. As society increasingly embraces a lifestyle centered around homebound activities and interconnectedness, the evolution of luxury kitchens has been marked by a fusion of tradition and innovation. DNN Editor in Chief Courtney Porter sat down with Dacor's Head of Luxury Brand & Product Marketing, Geraldine Morrison to discuss the shifts taking place in the luxury kitchen. Click play on the video below to watch their discussion:
Dacor stays ahead of the kitchen tech curve
In the pursuit of crafting kitchens that honor the past while embracing the future, technology plays a pivotal role for Dacor. Their appliances offer homeowners the ability to seamlessly control and monitor their kitchen environment from afar. Imagine preheating your oven remotely or adjusting wine fridge temperatures through a mobile device while running errands. Dacor's in-fridge camera even allows users to check their grocery supplies from the store, revolutionizing convenience and connectivity.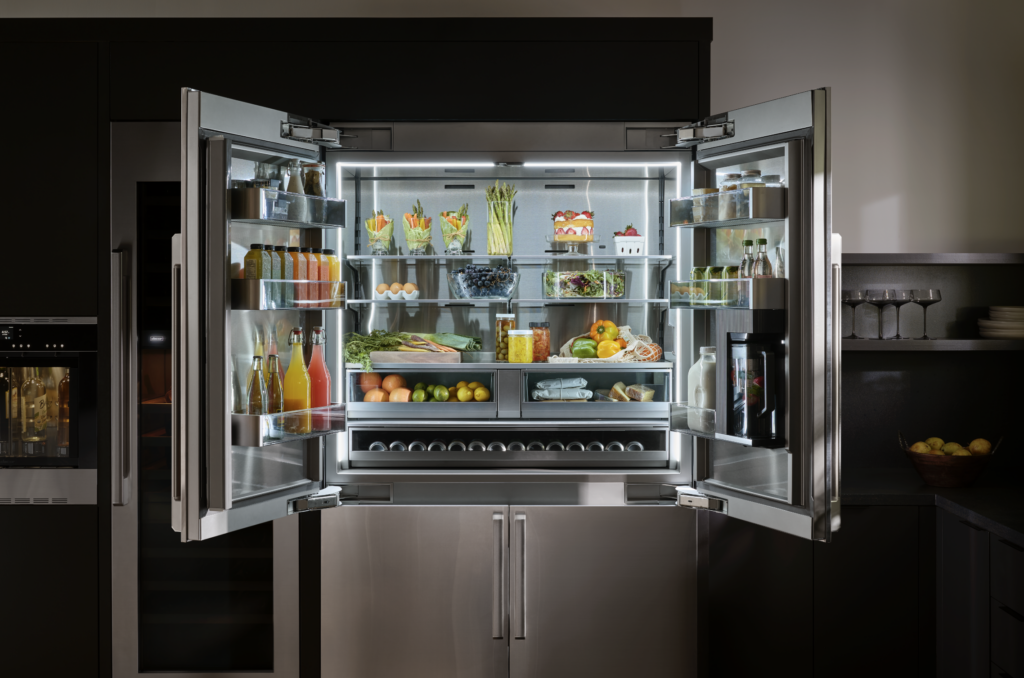 A pivotal shift in luxury kitchen trends focuses on health-conscious culinary practices. Consumer preferences for steam cooking and air frying, replacing conventional deep-frying methods, indicate a move toward healthier lifestyles. Technological advancements, such as AI integration for precision cooking and the implementation of cameras in refrigerators, epitomize the fusion of cutting-edge innovation with culinary finesse.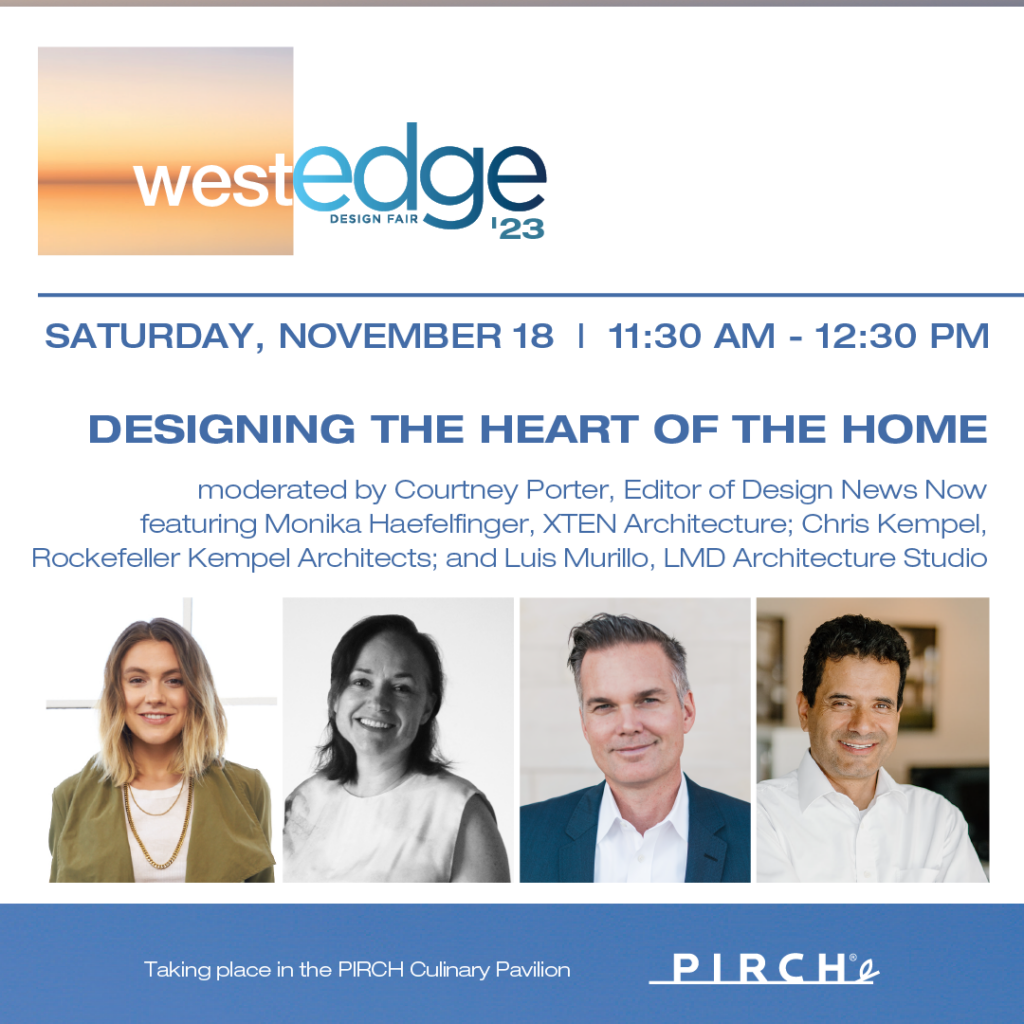 Bigger is better in the new luxury kitchen
Bigger isn't always better, except when it comes to the latest in luxury kitchen appliances. Dacor's 48-inch refrigerator and range, capable of cooking three full turkeys at once, are perfect for consumers seeking larger, more versatile kitchen amenities to facilitate hosting dinner parties at home.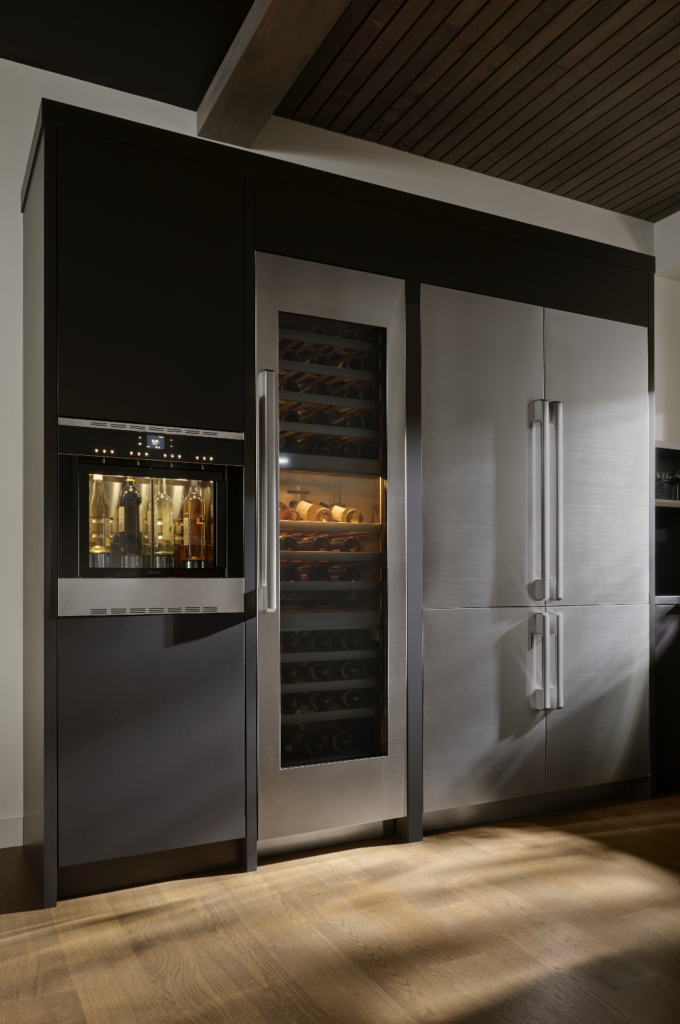 Materiality in the luxury kitchen
Materials used in luxury kitchens are advancing to ensure both durability and sustainability. Dacor's use of premium stainless steel, particularly in high-touch zones, underscores the emphasis they place on durability. Their innovative graphite stainless steel, coated with a diamond-like carbon coating, showcases durability akin to that of diamond, ensuring scratch resistance and longevity.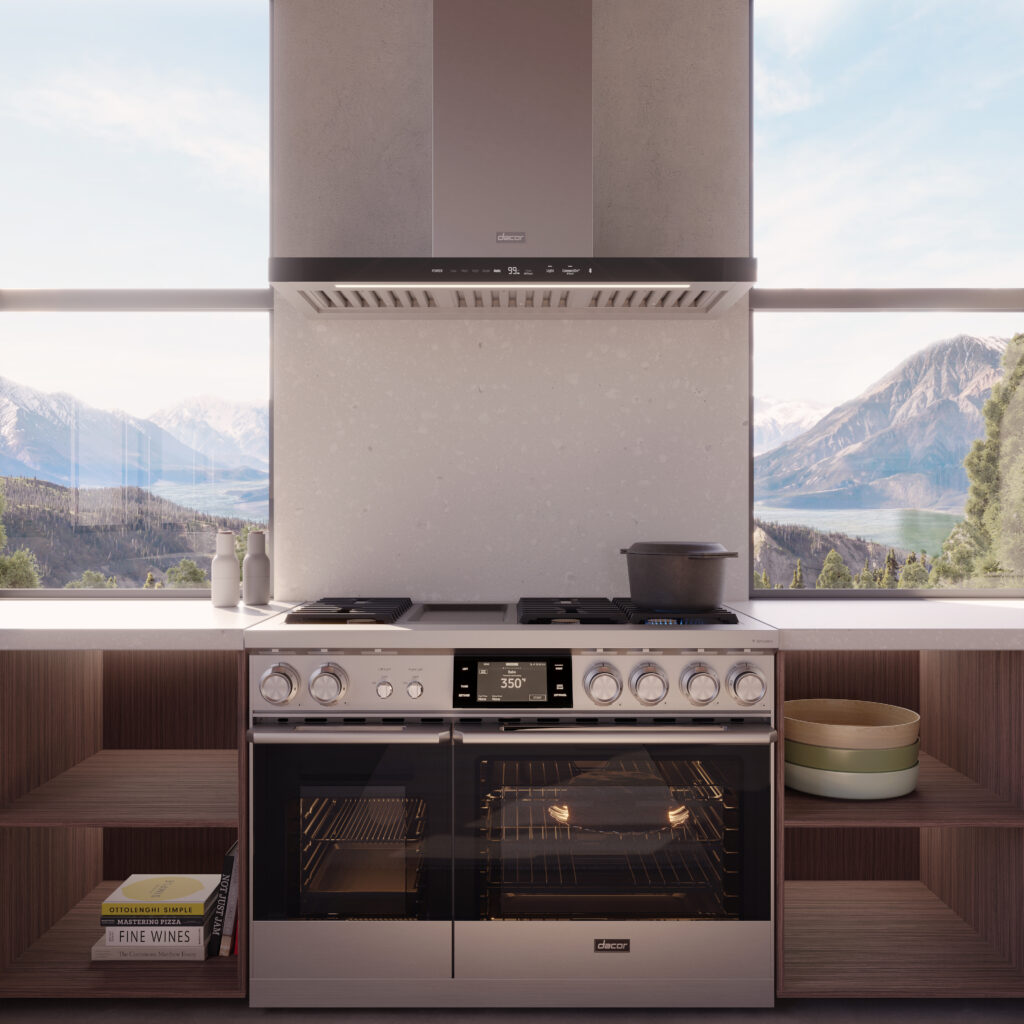 Sustainability stays top of mind for Dacor
Amidst these advancements, sustainability remains at the forefront. Dacor's commitment to environmentally conscious practices is evident through energy monitoring capabilities in their appliances, utilizing recycled fishnets in appliance screen materials, and the development of more energy-efficient induction appliances.
The evolution of luxury kitchens embodies a harmonious blend of timeless sophistication and technological innovation. As these spaces continue to cater to the desires of discerning homeowners, the balance between honoring tradition and embracing the future becomes the hallmark of luxury kitchen design.