Surya acquires Mitchell Gold + Bob Williams, focuses on trade-exclusivity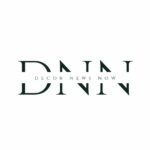 After a tumultuous few months for Mitchell Gold + Bob Williams, they've landed on their feet. Surya announced today the acquisition of Mitchell Gold + Bob Williams (MG+BW). Under Surya's stewardship, MG+BW will relaunch as a trade-only partner exclusively serving interior designers and design-centric retailers.
With a commitment to preserving MG+BW's craftsmanship, customization, and design-forward ethos, Surya aims to revitalize the brand to exceed its former glory. President Satya Tiwari reaffirmed Surya's dedication to the design community, promising a comprehensive home furnishings resource.
Surya plans to restart manufacturing at MG+BW's facilities in Taylorsville, NC, reviving local job opportunities and contributing to the area's economic growth. Initial product shipments are expected in the first quarter of 2024.
Mitchell Gold, co-founder of MG+BW, joins Surya's leadership as an advisor, expressing optimism for the brand's future. The acquisition consolidates Surya's position as a key home furnishings resource for designers and design-driven retailers.