From AI search to in-room visualizers, explore the new ways to shop STARK


This month, STARK, national luxury carpet and rug company, has announced a new way to shop STARK rugs. For the first time, clients beyond interior design professionals are able to bring STARK's beautifully crafted rugs into their homes by shopping in-stock, ready-to-ship styles on STARKcarpet.com.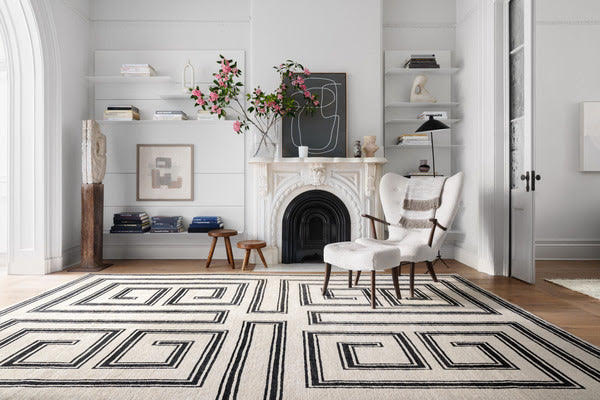 "When I first joined STARK as Director of Web Development, my main focus was to improve our clients' online experience," shared CEO Chad Stark. "At STARK, we always put our clients first and our top goal will continue to be providing the best possible shopping experience, regardless of whether they shop in person or online. We've spent many years optimizing our website for our trade partners and are so excited to now open this shopping experience for everyone."
STARK unveiled a brand-new digital destination in October. The refreshed website features a beautiful new look, improved navigation, AI-powered search, an in-room visualizer, custom capabilities, designer inspiration, and much more.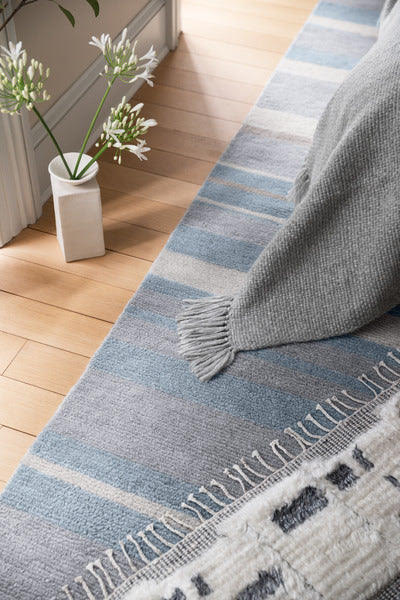 About the new website features:
In-room visualizer: This feature will allow the client to select a room scene of choice from predetermined options or upload a room scene of their own. They will also have access to the full STARK assortment to visualize any rug or carpet within the space, change the orientation, change the size of the rug, and adjust the binding.
Custom-sized rugs: Trade clients will be able to purchase full broadloom rugs online as a fabricated rug. Clients will have the ability to enter any size and also select a fabrication option (serging, narrow binding, wide binding or hand serging). Custom size rugs will be created in the STARK Fabrication Studio and shipped directly to the client.
Recoloring tool: Trade clients will be able to select any custom item and adjust the colors within the predetermined pattern. This tool will allow the client to get a glimpse into the custom options STARK offers, and is easily downloadable or shareable with their Account Manager if they are interested in moving forward with a custom project.
AI-powered search: This tool will leverage deep machine learning and natural language processing to understand customer intent and provide accurate search results. By identifying the intent behind the search, this tool will sort the results based on relevance and popularity. Search results will be personalized by analyzing the Clients browsing history and purchase behavior.
About STARK
For more than 80 years, STARK has built a legacy on quality, service and the art of creating custom carpets and rugs. As the first importers of patterned, luxury, handmade carpet into America, STARK and its third-generation owners and cousins, Ashley Stark Kenner and Chad Stark, working with their fathers, continue to build on the company's founding principles.