Sunbrella's Greg Voorhis on success in textiles

Sunbrella is always weaving something innovative. That is thanks in great part to their executive design director, Greg Voorhis. We had the chance to chat with Voorhis about his industry experience, inspirations, and his approach to textile design and development. Plus: a preview of what Sunbrella has in store this week at Casual Market, Atlanta.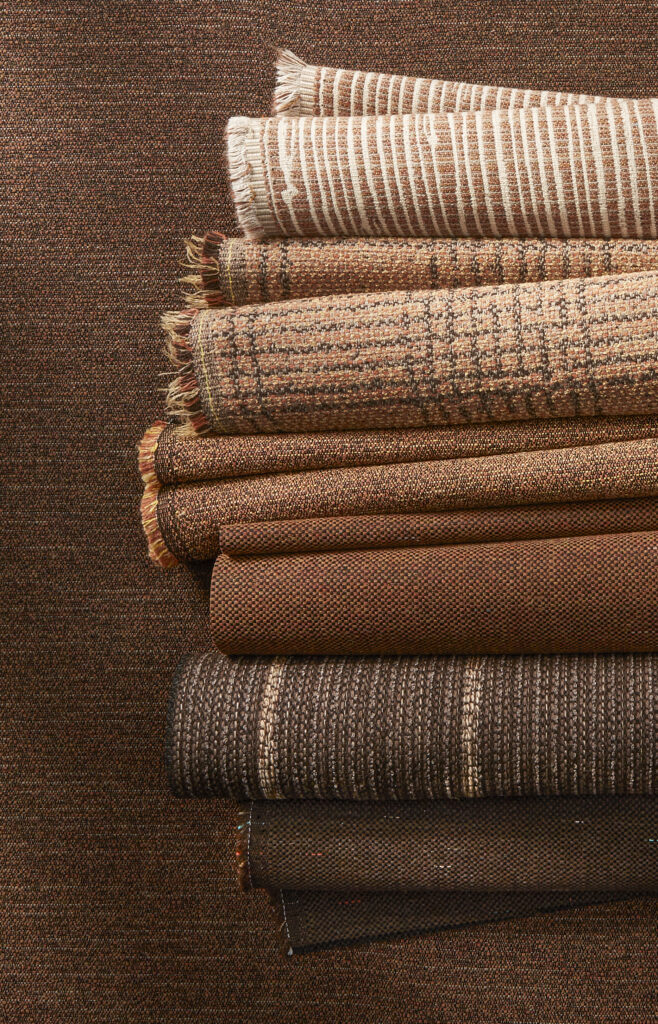 DNN: What inspired you to become a fabric designer, and how did you get your start in the industry?
GV: I joined the design team at Glen Raven 26 years ago after studying visual arts in college. As a student of visual arts, I was always inspired by textiles and the way art is integrated into everyday things like apparel, furnishings and décor. Textiles was an excellent medium where I could combine art and industry, through bringing my design talents to applications people encounter everyday.
DNN: Can you describe the design process for creating a new Sunbrella fabric collection?
GV: Our team follows a collaborative and iterative design process for all new fabrics we introduce. While no process looks the same, we take a global approach to inspiration, meaning our fabrics are often inspired by travels or observations in everyday life or by the wants and needs of our customers and partners. Our design team spends a lot of time going to shows and seeing customers around the world. Some of those places include Paris, Milan, London, South America, Japan, Australia, Southern Asia and all over the United States.
Our design team also works closely with our research and development team to bring these ideas to life through new yarns, tactile textures and innovative finishes. There are no rules when it comes to textile design, and we have always worked ahead of the trends to develop a broad range of current and inspired fabrics with options that appeal to every aesthetic.
DNN: Sunbrella is known for its durability and resistance to fading and stains. How do you balance these functional requirements with creating aesthetically pleasing designs?
GV: At Sunbrella, we never have to worry about compromising the look and feel of new designs to maintain performance. Sunbrella fabrics are filled with texture and softness due to our unique bank of specialty yarns, weaving and finishing techniques. Each fiber of every yarn is saturated to the core with UV-stable pigments, resulting in vibrant color that allows our fabrics to retain the same look over time, even after continual cleaning and usage. We continue to expand our production capabilities to create new and highly textural yarns that push the limits of what's possible with performance fabric.
DNN: What is inspiring your work today? Are there any particular design trends or styles that you draw inspiration from when creating new Sunbrella fabrics? Can you talk about any new or upcoming Sunbrella fabric collections that you're particularly excited about?
GV: Products with sustainability stories and those that contribute to the circular economy are inspiring me right now. This idea continues to guide our team's approach to fabric design and innovation through existing designs like Heritage, a sustainable pattern we pioneered years ago that features a combination of post-industrial recycled Sunbrella and Sunbrella virgin fiber, as well as new designs like Improve, a bouclé pattern that will debut at Casual Market this year.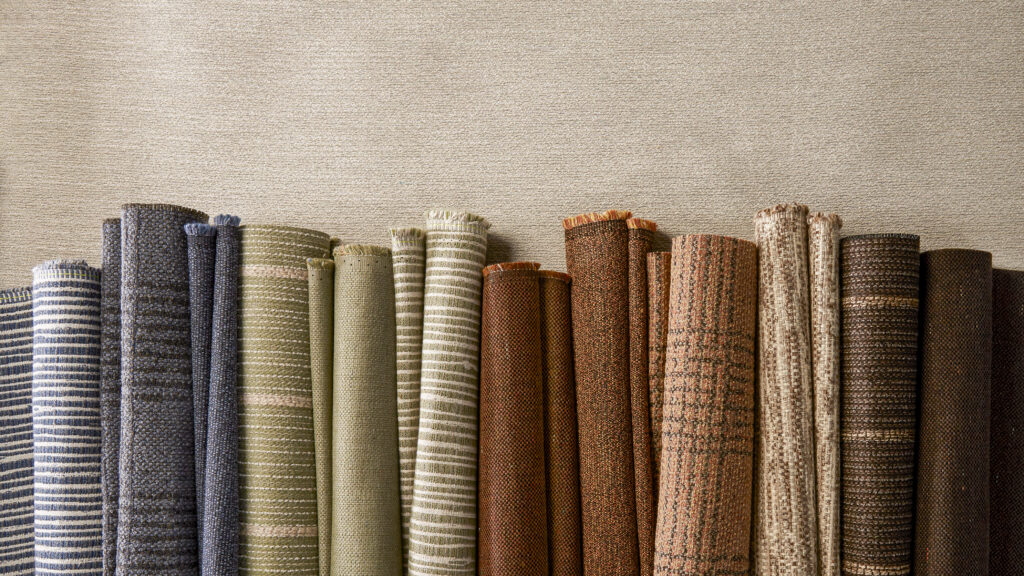 Our latest collaboration with Richard Frinier will also be on display at Casual, and this collection includes patterns made with at least 20 percent recycled Sunbrella acrylic. These fabrics are inspired by Richard's interest in the practice of grounding, the restorative practice of rebalancing one's internal energy through connecting with the earth. The result in six dynamic patterns that are highly versatile for a range of applications.
DNN: How do you incorporate feedback from customers and industry professionals into your design process? Is there something designers or customers have been asking for lately that surprised you?
GV: We've always taken an individualized approach to developing fabrics with and for our partners, whether that is a designer we've collaborated with for years or a retail partner with specific aesthetic needs for furniture and décor. We listen to their preferences and create designs that are uniquely tailored to their preferences. For example, we recently worked with interior designer Max Humphrey to create a collection of fabrics that reflect his signature modern Americana style, all woven with the trusted performance of Sunbrella.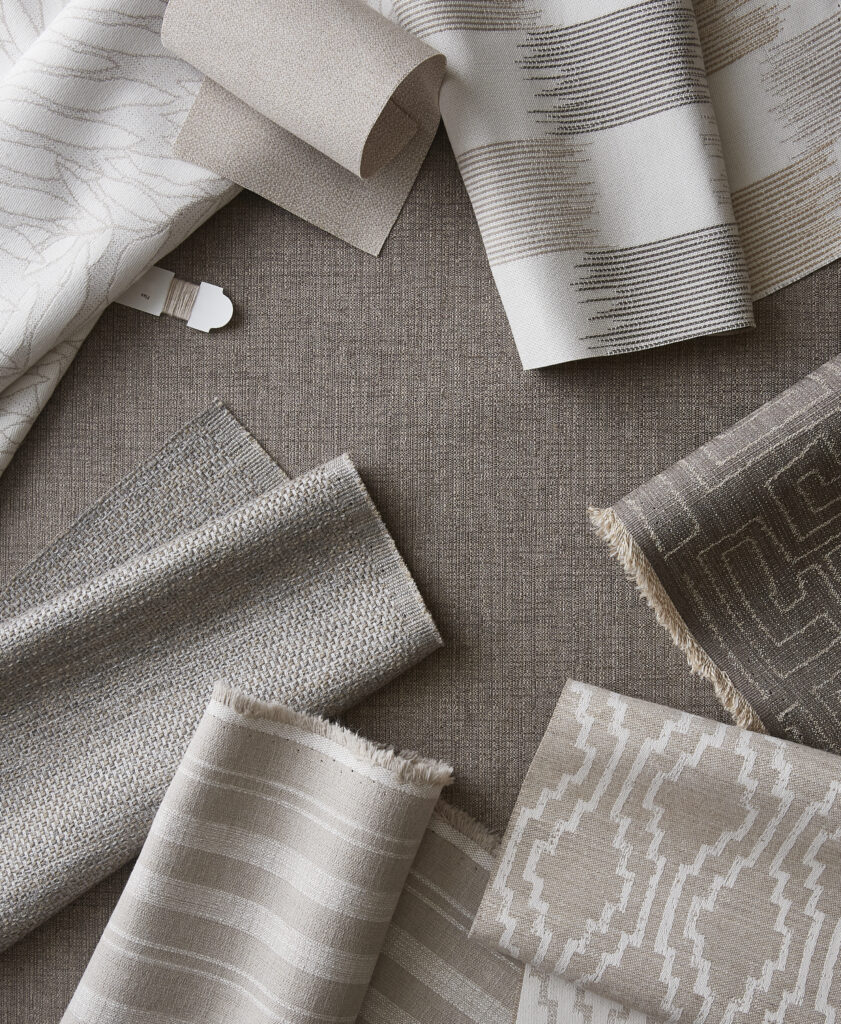 From a functional standpoint, we know our customers are looking for fabrics that not only align with their design point of view but will also continue to perform year after year, especially as people increasingly seek seamless indoor-outdoor connections at home. We continue to stand behind our fabrics with industry-leading warranties for our customers.
DNN: Sunbrella offers a wide range of fabrics for different applications, from outdoor furniture to marine upholstery. How do you approach designing for these different markets? And which are the fastest growing market sectors?
GV: While our full design team works closely together throughout the year, some team members are strategically focused on certain markets from a day-to-day standpoint to ensure the new fabrics we create meet the specific needs and opportunities of those markets.
DNN: Can you talk about any new or upcoming Sunbrella fabric collections that you're particularly excited about?
GV: We're excited to add new patterns to our upholstery stock collection this season that encourage layering opportunities while embracing soft greens and warm neutrals. A few of these patterns include Lively Sage, a fresh and modern botanical leaf pattern we've developed with rich texture, Tranquil Sage, which offers a classic two-color stripe with a linen-like texture and Marvel Sage, which offers this same linen-like texture while providing a casual and softer look.

DNN: How do you stay up to date with advances in textile technology and incorporate them into your designs?
GV: Our facilities incorporate state of the art technologies and highly customized equipment to ensure we can continue to explore new yarns and textures. As mentioned above, we are constantly expanding our yarn bank with soft and textural yarns, including new marled and bouclé constructions, and our new novelty yarn plant has helped increase the production of these soft and innovative yarns with unique colors and textures. These yarns are woven with our proprietary performance at the fiber level to create textiles that are not only full of texture and softness, but also deliver on the legendary performance of Sunbrella.
DNN: What advice would you give to someone who is interested in pursuing a career in fabric design?
GV: Fabric design is a rewarding career that provides constant inspiration because the best ideas are constantly changing and evolving. Work hard, listen and observe to help guide you. There are no rules so follow what inspires you.
DNN: What is something you wish you knew when you first started in the industry?
GV: Everyone has their own journey. Trust your intuition and seek inspiration from the world around you. This approach has served we well. I am always looking for inspiration while also doing my part to encourage others.
DNN: Finally, what do you hope people feel when they see and touch a Sunbrella fabric that you've designed? And do you have a favorite fabric or collection, or one you are most proud of?
GV: The team continues to innovate and develop new yarns and constructions that push the boundaries of performance fabric. I love it when I hear someone say, "this is a performance fabric?!" as they touch and feel a Sunbrella pattern. Rather than a specific collection, I am most proud of our team that creates all our fabrics.