Sarah Ellison expands Design Within Reach line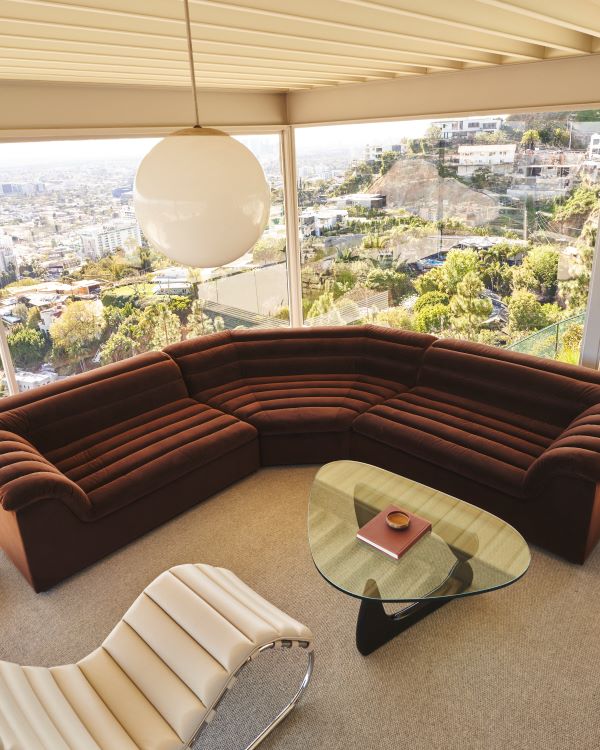 Australian interior stylist and product designer Sarah Ellison, known for her signature aesthetic of "sensory minimalism," has expanded her exclusive retail partnership with Design Within Reach in North America.
She recently added new pieces, including the Float sofa and Piscina tables to the line.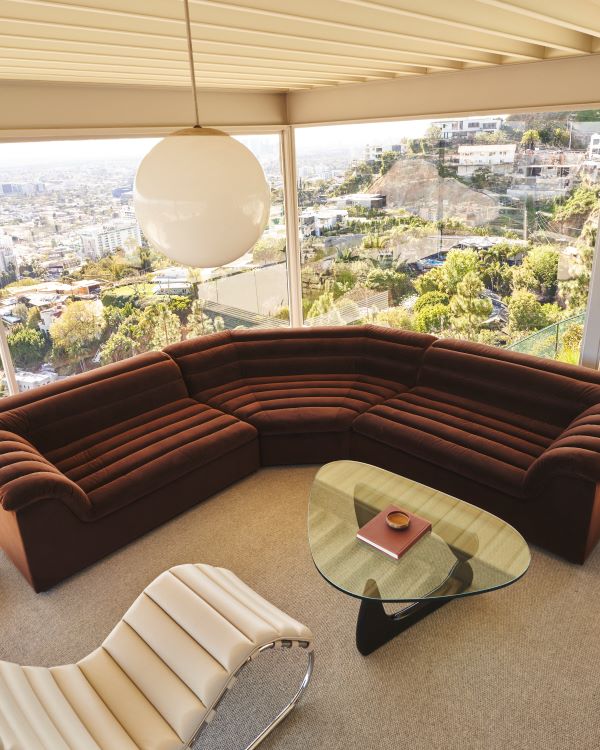 In designing the Float seating, Ellison created an ultra-comfortable, laid-back sofa that encourages social gatherings and fosters conversation, and the modular pieces allow for a variety of configurations. With its generous deep seat, angled arms and puffy horizontal channeling, Float references the conversation pits of the 1970s while maintaining a contemporary appeal. The Float sofa retails for $6,995; a three-piece sectional retails for $10,995.
"We are seeing more people embracing the style of furniture that enables an ease of storytelling," Ellison says. "The trend is being driven by proximity with a sectional sofa facilitating conversation."
Float comes upholstered in bouclé or velvet, including Ellison's signature Piccolo, a rich, chocolate brown velvet created specifically for this collection in partnership with the Pantone Color Institute.
"Brown is a new direction for interiors. Sarah Ellison's Piccolo caters to this modern need and chimes with the positivity, integration and beauty we all crave," says Laurie Pressman, vice president of the
Pantone Color Institute, based in Carlstadt, New Jersey.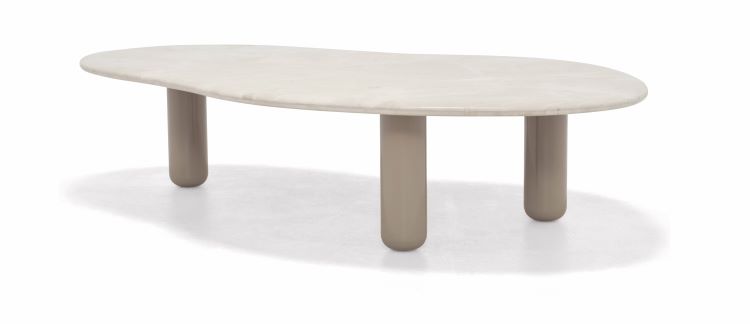 Ellison's new Piscina tables are named for their rounded, biomorphic form, which resembles the shapes of pooling water. The columnar metal legs feature a contemporary, beige-gray high-gloss finish that pairs with the Turkish marble top. Piscina is available as a side table ($1,495) and coffee table ($3,995).
Ellison, based in Byron Bay, Australia, began her career in fashion design and was a magazine stylist before launching her namesake furniture and home accessories label in 2017.