Curated e-commerce wins over endless choice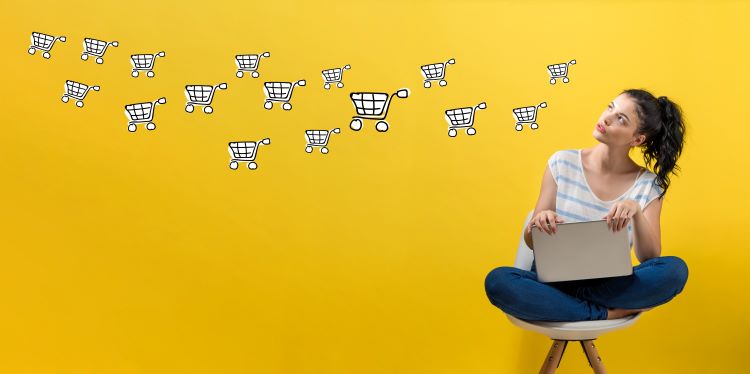 I've needed a new shower curtain in my bathroom for more than a year — ever since I splashed bleach on it during a cleaning frenzy.  
As much as I love large, walk-in showers without doors or curtains, I live in a 110-year-old Craftsman bungalow, and my bathroom has a clawfoot tub perfect for soaking in after a long day of writing and editing. It's good for quick morning showers, too. Alas, a curtain is required.
I have lamented this before: I've looked and looked online for a new one, mostly at large, well-known home retailers who should have a suitable shower curtain among their countless SKUs. But despite all their filters and choices, I can't find what I want. So, my old one hangs — a reminder to not use bleach so liberally.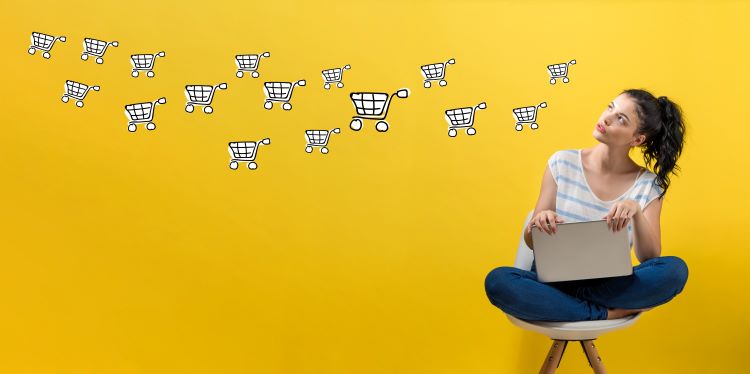 I thought about my shower curtain search when reading Ray Allegrezza's article about Wayfair's latest earnings call with analysts. The company recently reported it lost 5 million customers — and $1.3 billion — last year.
The company remains upbeat, reports Allegrezza, who is editor-at-large for sister publication Home News Now. But clearly Wayfair is suffering from changes in consumer buying habits, primarily worries about inflation and a drop-off in consumer spending from the early days of the pandemic when many consumers — spending more time at home and some flush with stimulus money — shopped and shopped and shopped.
Yet I can't help but wonder if some consumers aren't tiring of shopping online and the overwhelming choices that can lead to indecision. I order regularly from Amazon, but I rarely "shop" the site. I find it too frustrating. No matter what filters I apply, I can't seem to narrow my searches to suitable products, so I stick with stocking up there on specific items I've bought in the past.
Don't get me wrong. Buying from online stores, whether large or small, is so easy — just a couple of clicks from selection to check out, especially if it's a site I've shopped before and it has saved my address and payment info. I can go from picking my product to checking out in seconds. But that's only after I've selected my items.
I'm not generally an indecisive person. But when shopping online, how long can it take to choose the items I want to buy? Hours? Days? If my shower curtain is an indication, more than a year.
That has me thinking about the value of curated e-commerce sites, many of which have grown out of interior designers' residential and commercial work. As retailers, they may be tiny (especially compared with an HNN 125 retailer like Wayfair) but they have a clear aesthetic, a definitive point of view — and they provide enormous value to overwhelmed consumers.
On Friday, Pure Salt Interiors co-founders Aly Morford and Leigh Lincoln launched a rug line with Pottery Barn. But the interior designers have their own store, Pure Salt Shoppe, that mirrors their residential design preferences — an easy-living coastal feel created through muted hues, natural materials and layered textures. Pure Salt Shoppe offers a small fraction of the inventory new partner Pottery Barn carries, but browsing the site feels like Morford and Lincoln are right alongside as personal shoppers.
Or consider Julia Marcum, who along with her husband, Chris, launched an entire brand from their "Chris Loves Julia" blog. Their website is a welcoming mix of e-commerce site and lifestyle magazine, with the kind of tips and ideas you might get from a friend. (The site currently features a recipe for Marcum's favorite wedge salad.) ChrisLovesJulia.com invites visitors not just to "Shop" but to "Shop Our House" and "Shop Our Lives." A third tab takes consumers to "Where We Shop." Fans of the couple and their look can get inspired by it or recreate it. (Marcum, by the way, will be a keynote panelist on opening day of the Spring High Point Market.)
A few weeks ago, we reported on the launch of Archive by Dan Mazzarini, a new venture from the New York and San Francisco-based interior designer. At the time, we described project as "part retail site, part trend forecast, part how-to guide. Mazzarini likes to call it a 'blogazine.'"
"We want Archive to be a resource," Mazzarini said. "We want to be looked at as a designer authority. I like to think people may come to the site to purchase — hopefully they will — and then they'll stay to learn something, too. Maybe they're going on a trip to Paris and they don't know anything about the flea market there and we can be a guide to that. And when they find some great piece of artwork but don't know what to do with it, they can come to our site and learn how to frame it."
Archive is filled with trend guides and product roundups, plus looks at projects from Mazzarini's firm BHDM Design. All help to inspire consumers and aid them as they assemble similar looks.
Yes, the market for home furnishings has slowed for a time. Many people spruced up their houses in recent years and don't need to do it again right now. But as industry analyst Jerry Epperson frequently notes, the cadence of people's lives helps to create a fairly consistent demand for furniture and accessories. People continue to get married, move, have children, downsize, remodel, buy a vacation home. Sometimes they splash bleach on a shower curtain.
Curated sites with a clear, strong aesthetic can make consumers feel like they have an educated, caring guide with them as they choose items for their own homes. Such retailers make online shopping less a commodity-hunting process and more of a delight.
Now, if I can only get them to start carrying a shower curtain or two.