New ways of looking at 'home' and other key trends from High Point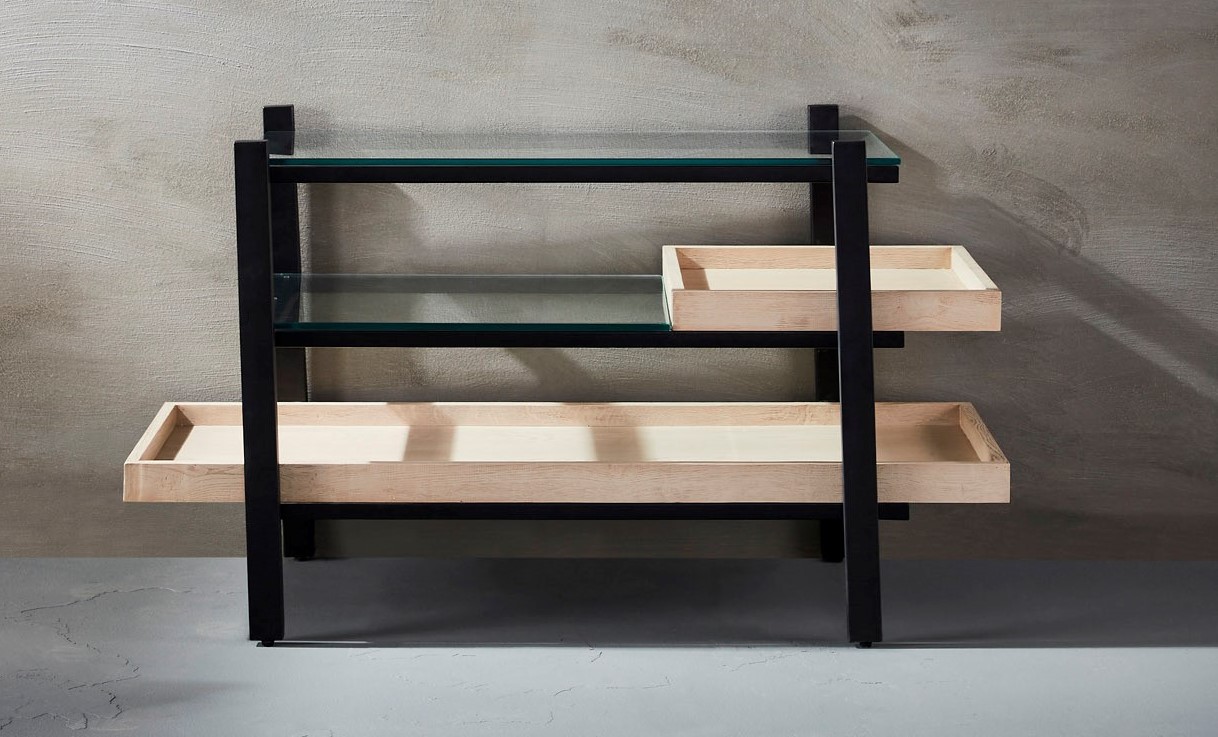 Beautiful, clear, cool days. Low Covid-19 case counts. Lots and lots of new product (and some of it even in-stock, ready to ship). The recent High Point Market felt, dare we say, normal.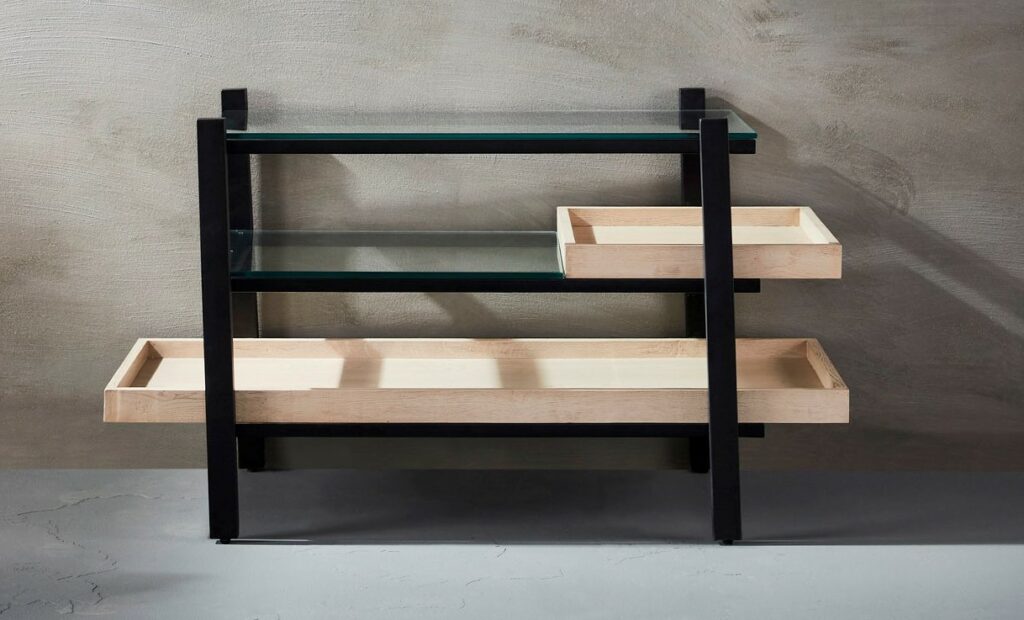 "First and foremost, we're thrilled to be back at High Point, no mask, feeling like human beings again. It's a great gathering of the full industry, our industry family," said Brad Cates, president and chief executive officer of Sarreid Ltd. in Wilson, North Carolina, adding "the market has been probably at and above our expectations."
Beyond many lively showrooms and mostly maskless faces, a few overarching trends stood out from the show.
1. The power of 'x'
Partnerships between interior designers and home furnishings manufacturers show no signs of slowing down. Across categories — lighting, case goods and upholstery, tabletop, textiles — furniture sources rolled out new collections created with designers. Some were inaugural collaborations; many were extensions of successful lines launched years ago.
The "x" that sometimes designates these collaborations (Erinn V. x Universal, etc.) is fitting nomenclature. The deals multiply the benefits for both sides of the equation.
Designers get to extend their brands, reaching masses of consumers who couldn't afford their residential design services or the custom furniture some designers produce on their own. The partnerships also allow designers to create new revenue streams.
At the same time, the personality-driven lines help manufacturers build buzz among trade and consumer press and draw the attention of consumers, who have already brought many of these designers into their homes via Instagram or HGTV. The partnerships can also help inch manufacturers into new (read: higher) price points and encourage them to stretch their production capabilities.
2. @Home
When Cheryl Luckett found free moments away from promoting her own new lighting and accessories collection with Rocky Mount, North Carolina-based Wildwood to shop the High Point Market herself, she was scouting for stylish game tables and stand-up desks for work-from-home clients that didn't scream "office furniture" in terms of their look. Pre-pandemic, she'd rarely shopped for those items, but her clients' lifestyles have changed. They're spending more time with family, and working and entertaining more at home. They are using their homes differently and need different furniture.
That's why an expansive "cuddle corner" seating module is one of the bestselling SKUs for W. Schillig USA, with global headquarters in Ebersdorf, Germany. It's roomy enough for kids and parents (and pets, too, for that matter) to pile into for movie night or story time.
"It's all about the family and how people live today. During (the height of) Covid, everybody was so standoffish. People want to get back to cuddling and to human touch. I think this type of unit helps continue that process of getting people closer and spending family time together," says David Most, vice president of sales.
Livable homes require forgiving surfaces that stand up to wear, tear and spills, so manufacturers are increasingly adding performance fabrics, even performance leather, to upholstery goods. And we saw more LED fixtures that burn cooler and don't require consumers to regularly change bulbs — a very consumer-friendly feature, especially for large, statement chandeliers fixtures.
(Decor News Now will bring you two designers' very different takes on "home" and how they are designing furniture with their current concept of home in mind next week.)
3. What else does it do?
Consumers continue to demand multifunctional pieces and manufacturers are delivering. People living in small apartments in urban areas have always needed multipurpose furnishings — a dining table that can be a desk for schoolwork that can be a crafting table on the weekends. But the pandemic (it really is driving so much, isn't it?) forced people to adapt their homes in new ways — on the fly — and has shown them, it's nice to have such flexibility all the time.
We saw a lot of nesting tables in High Point. Grouped together, they are a dynamic coffee table; pulled apart they can go in any room of the house as a side table. Trays, boxes, bowls: All are key to corralling small items in the home during the week — and can be repurposed as serving pieces for a weekend party. For Capiz, a broad new line of furnishings and accessories produced with Gurugram, India-based Geniemode, designer Brett Kladney created a flexible table with two trays that can be used for display or serving.
Or consider the slider function on Schillig sofa modules that's designed to accommodate tall people more comfortably. It also converts the sofa to a sleeper with little effort. Oversize statement mirrors in Martinsville, Virginia-based Hooker Furniture's new Santorini collection feature jewelry cabinets tucked into the frame. Out of sight, out of mind — until you need to grab a necklace and see immediately how it looks.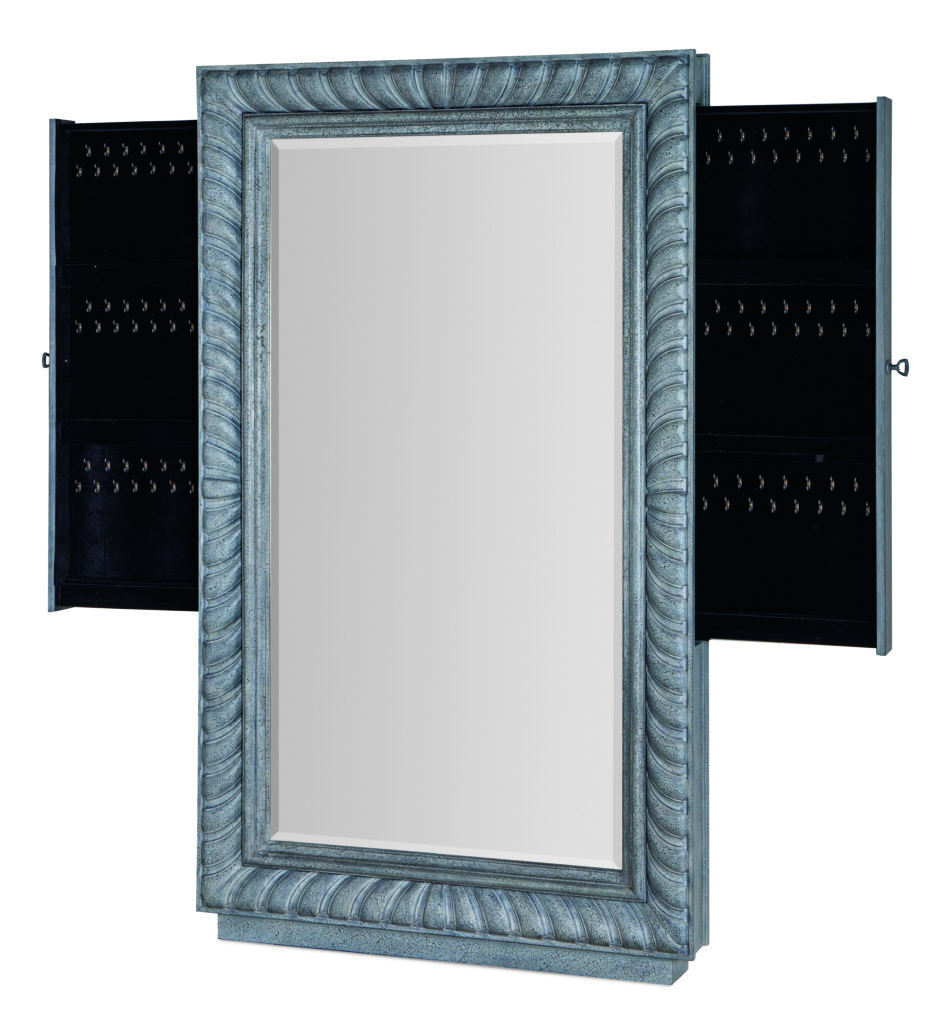 Multifunctional furniture also supports a more eclectic aesthetic. A swiveling occasional chair that works well in a primary living space but later can be moved into a bedroom reading nook, gives consumers easy ways to freshen up their spaces and makes them more inclined to buy new furnishings more often. If they don't feel like they are investing in an entire room or look, they are more willing to take risks.
4. Borrowing omnichannel tricks
Just as successful retailers are finding ways to make it easier for consumers to shop how, when and where they want to do so (even as those preferences change from person to person and from one day to the next), manufacturers continue to adapt, too. Make no mistake. It was good to be in-person, at market, seeing finishes up close and touching fabrics. No matter how talented the photographer, it's hard to get a sense of some details through photos alone.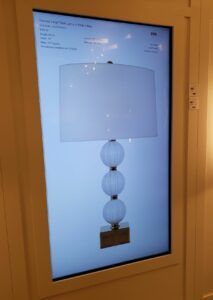 And there's no doubt that a casual run-in at showroom in the International Home Furnishings Center or on Elm Street in early April sparked the idea for a fresh collection or already has become the seed for a new partnership that Decor News Now will be writing about a year or two from now.
But the digital world is too convenient to abandon, so manufacturers are tapping into technologies that blur the line between the in-person and online to help improve both business-to-business realms. A prime example is International Market Centers' JuniperMarket, the e-commerce companion to its in-person markets.
Houston-based Visual Comfort & Co.'s interactive catalog isn't just available online, to be browsed on a laptop or scrolled through on smartphone. In the company's showrooms in High Point and elsewhere, it's available on nearly door-size screens. Sales associates — or buyers themselves — can scroll through product catalogs, finding additional item details and checking stock levels.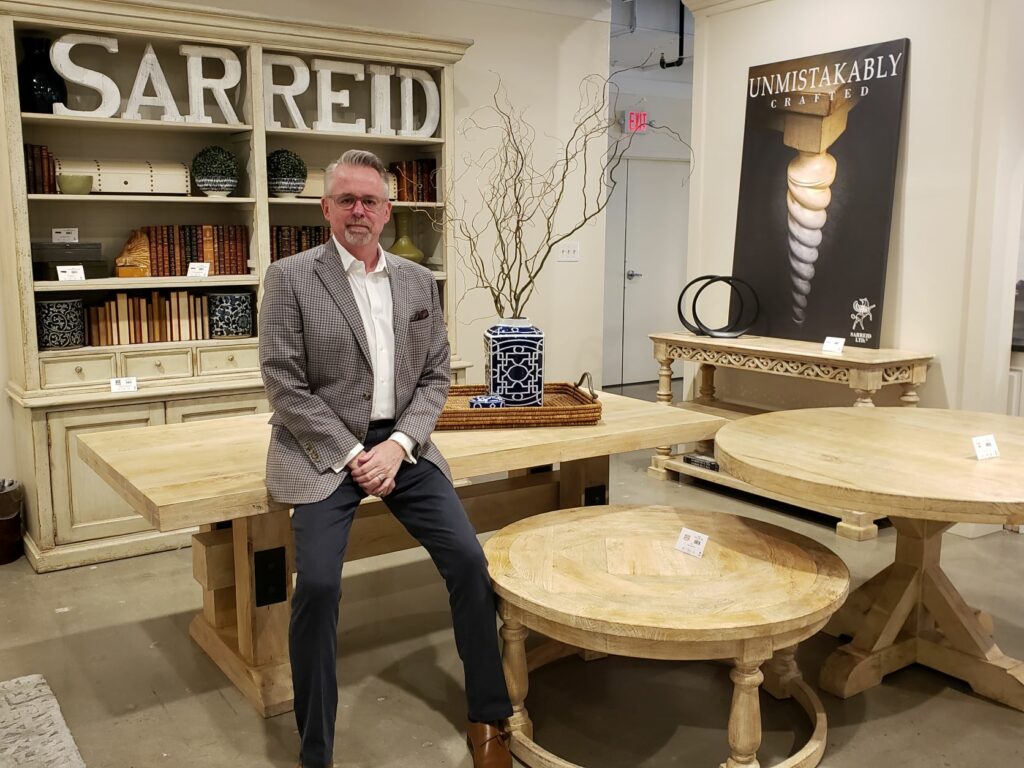 During the pandemic, Cates had an 85-inch screen installed in Sarreid's office for product development meetings so teams in the United States could better see finishes and details of pieces being made at overseas factories. It means fewer in-person trips to visit plants and speeds product development. Will Cates resume traveling to plants? Sure. Just not as often. Similarly, technology is making the company less dependent on markets, he says. Sarreid will continue to make a splash at market with large numbers of new products (this April, Sarreid showed more than 100 new pieces), but it no longer waits until market to introduce a new table or a new finish. Instead, once Sarreid commits to a piece, it photographs it, get the specs and images on its recently redesigned website and alerts its customers via email that something new awaits them.