Lucy Interiors opens new retail space in Minnesota lakeside hamlet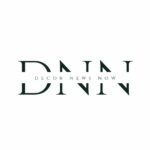 MINNEAPOLIS, Sept. 28, 2023 – Minneapolis-based Lucy Interiors has opened a new studio and retail space in the lakeside suburb of Wayzata, a quaint town on the shores of Lake Minnetonka. The store opened in August, with a ribbon cutting planned for early October.
"My hometown of Wayzata is known as the jewel of Lake Minnetonka, a village rich with history and a bustling main street with boutiques and quaint restaurants," said Lucy Penfield, founder of Lucy Interiors. "My first job was on Lake Street, waitressing for the Ole Piper Inn, a pizza hot spot we all loved. Now I am three blocks down, as shop owner. I have come full circle and I couldn't be happier."
In addition to housing her full-service interior design studio specializing in new construction and remodels, the shop sells colorful home goods from around the world. Products include one-of-a-kind items and travel finds like Guatemalan textiles, hand-woven mats from Nigeria, grass woven baskets from Morocco, Japanese printed batik textiles, Berber rugs, and Lucy's own line of pillows.
This is Penfield's first retail studio, though she's had an interior design studio in Minneapolis's International Market Square for almost 20 years. The new location allows her to engage with the community.
"I love our welcoming location right along the sidewalk," said Penfield. "Kids walk in, pups too. We get all generations, which is really our client base, designing for families."
About Lucy Penfield
Minneapolis-based interior and product designer Lucy Penfield's signature use of color creates animated and playful spaces that bring out a sense of joy and wanderlust in her clients. Her design firm, Lucy Interiors, creates imaginative interiors for town and country residences, urban condominiums, commercial offices, boutique studios, restaurants for the Food Network and nonprofits.
A leader in the design community for 30 years, Lucy gives back to her industry through mentoring budding designers, supporting local design programs, and contributing to ASID panels. For more information visit Lucy Interiors or connect via Facebook, Instagram or Pinterest.