Interior Design Society to celebrate 50 year anniversary at High Point Market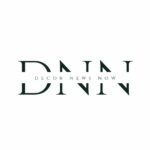 October 2023 – High Point, NC – On Monday, October 16th market-goers are invited to gather in the center of High Point to celebrate a significant milestone with the Interior Design Society (IDS). Founded in 1973, this year IDS celebrates their 50th anniversary. 
The event will occur at Center Stage on Monday evening of market from 5:30 – 8:30 pm, in collaboration with the High Point Market Authority, and will include live music from the Chocolate Chip & Company Band, food and drinks, fun and more. Artists local to North Carolina will be on site giving live demonstrations of their work, to include wood working, encaustic art, painting, and biophilia art.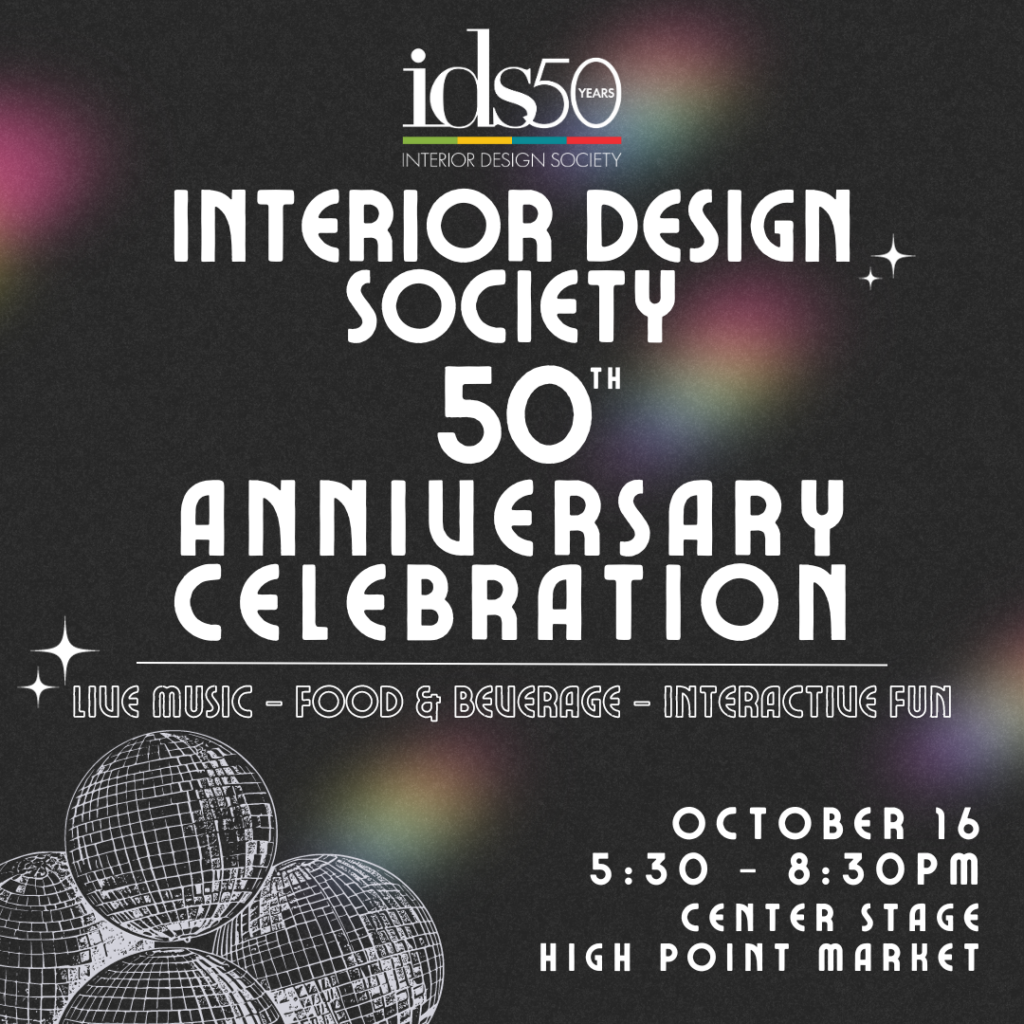 "We're thrilled to commemorate this milestone at High Point Market, only a block away from where we are headquartered," said Jenny Cano, IDS Executive Director. "IDS takes great pride in the resources, relationships, and inspirations it has provided to the interior design community over the past five decades. We look forward to celebrating with members, industry friends, supporters, and guests."
Sponsored by Alcove, Mydoma Studio, and Wescover, over 500 people are predicted to attend the event. To RSVP, click here.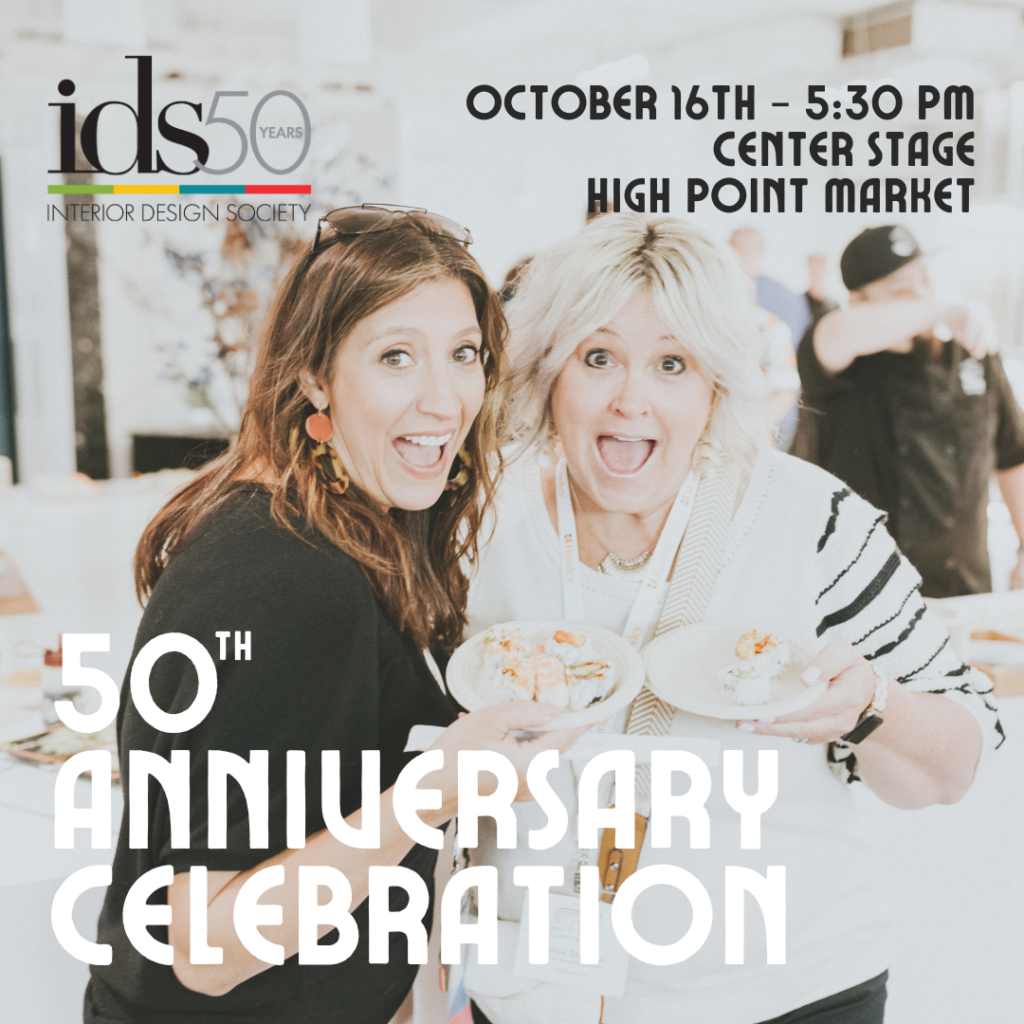 About the Interior Design Society
The Interior Design Society (IDS) is one of the country's largest design organizations dedicated to serving the residential interior design industry. IDS is committed to helping interior designers grow their businesses, develop their talents, inspire each other, and impact their communities. Headquartered in High Point, NC, the organization was founded in 1973 by the National Home Furnishings Association (NHFA) to support interior designers based within furniture stores. The Interior Design Society has long since expanded its focus to provide support to professional interior design entrepreneurs nationwide.