How the Mix Master is shaking things up in Minneapolis


(This is part of an occasional series of conversations with interior designers around the country about what's driving their success, their favorite trick of the trade and what they'd like to be doing more of in the coming year or two.)
As her team has grown from two to six members in the past few years, Heather Peterson is rethinking her role at her Minneapolis-based firm, Heather Peterson Design. And with the recent addition of a second senior designer, she's able to move into a creative director role.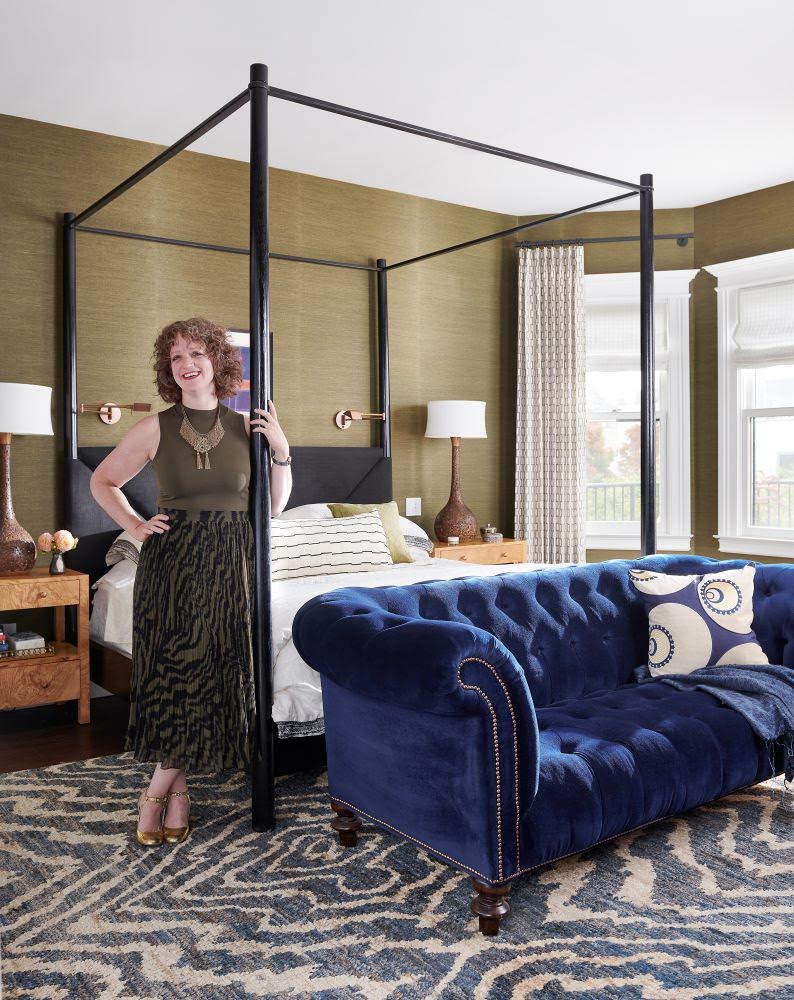 "I have to say that for a long time, I never thought of myself as an entrepreneur, but I actually really like running the business, and I'm excited in this moment of transition to move out of the day-to-day details of projects, like picking a grout color," she says. "I'm excited about looking at how we function as a team and refining the business. Right now, we're in the process of evaluating our entire client experience, and I'm excited to make it even better. One of our core values is generosity, and lately I've been thinking about how we can be more generous with our clients, and how we can elevate our level of service and our relationships with them."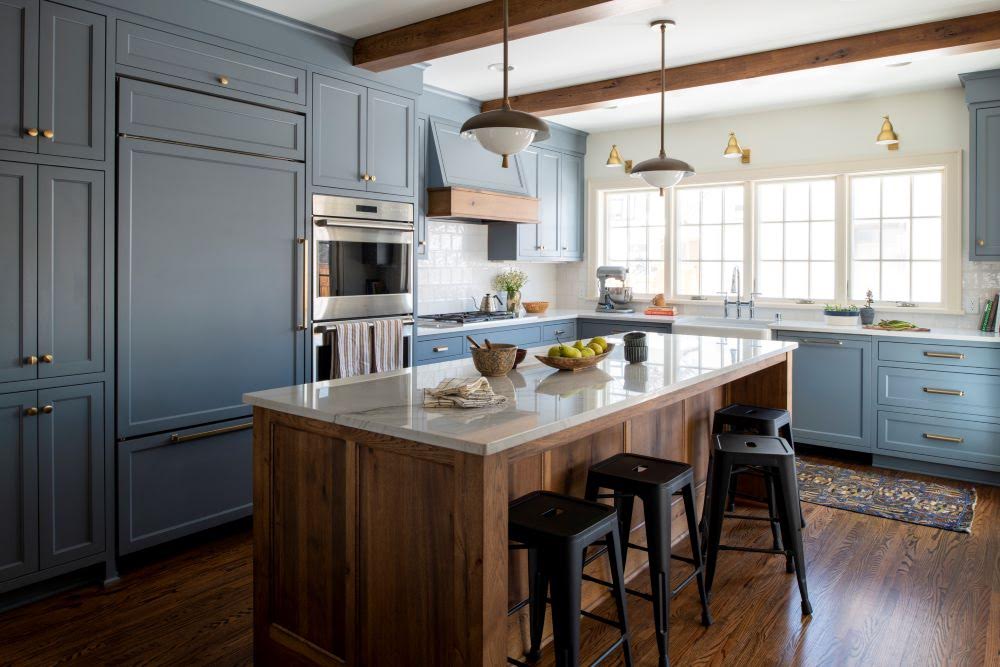 Peterson may be moving from principal designer to creative director but one title she's not giving up is Mix Master — a moniker that fits her style and her firm's practice of combining materials, furnishings and styles to create blended spaces that don't fit neatly into a single category.
"It comes from the way I put things together," she says. "It's instinctive. It's the way I look at shapes and the material language of things to create a composition. The way I mix things just makes perfect sense to me." Several years ago, it also made sense to a home and design editor at Mpls.St.Paul Magazine, who chose a "Master of the Mix" headline for a Design 100 feature that showcased a Peterson project.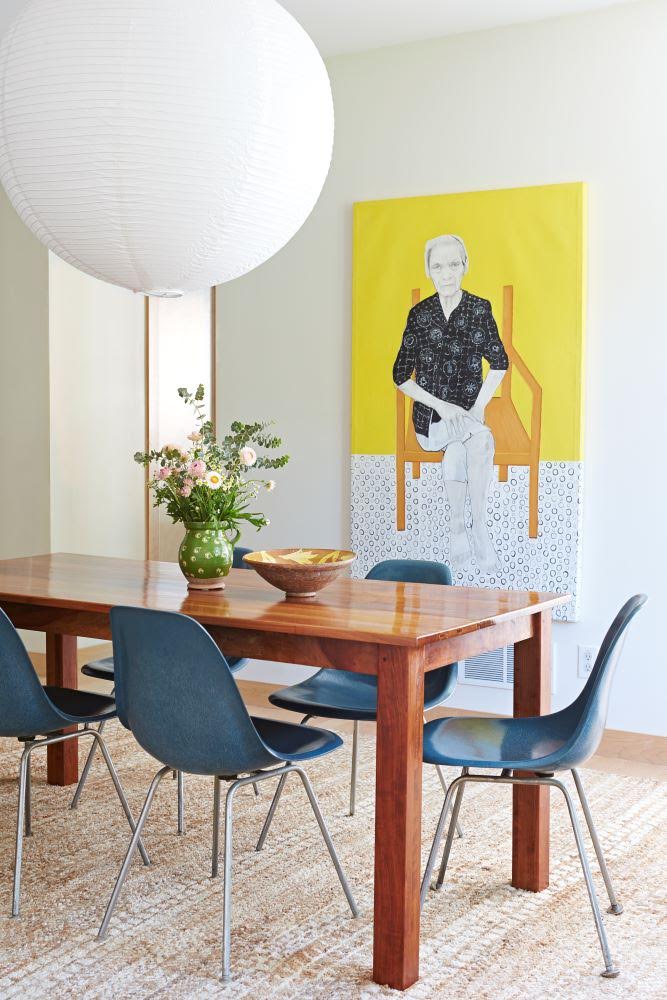 "We realized that one of the things we do strategically with each project is to mix more than one point of view," Peterson says. "It's very rare to have a couple or family who has the same taste or style, so we're always navigating how to mix those tastes. Even if we have a client who is single, people frequently buy houses that don't necessarily reflect their tastes — maybe they've bought for the location or the floor plan — so, we're navigating what the house wants and what the client wants."
The firm plays up this mix in the way it names projects: "Classic Meets Cozy," "Urban Meets Boho," "Curated Meets Drama" and so on. "We've found that as people come to us, they say, 'What we really liked about your portfolio is that you can tell real people live in those spaces, and we like that they are clearly all very different people.'"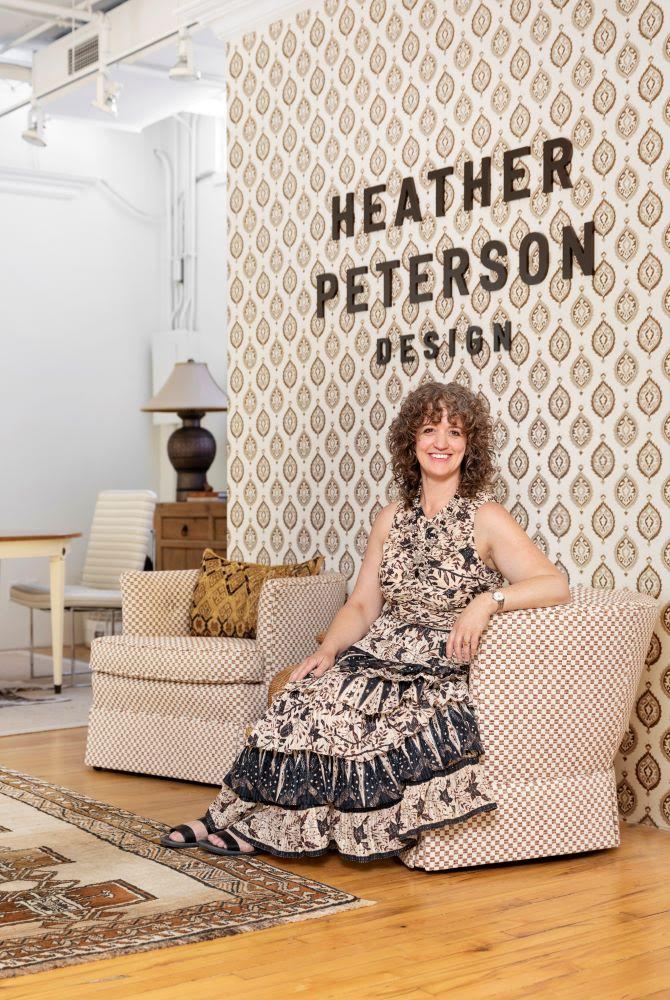 From curation to blogging to design
Peterson, who trained in curation at Columbia University, has a background rich in art, architecture and photo styling. She is a former photo editor for Real Simple magazine, and has styled photo shoots for big brands, edited architecture books and collaborated on public art installations. But she doesn't have formal education in interior design.
Instead, her interior design career flowed out of a personal passion project: blogging. It was 2010, and Peterson and her family had moved to Minneapolis — near where she'd grown up — after she'd spent more than a decade in New York and a year in Boulder, Colorado.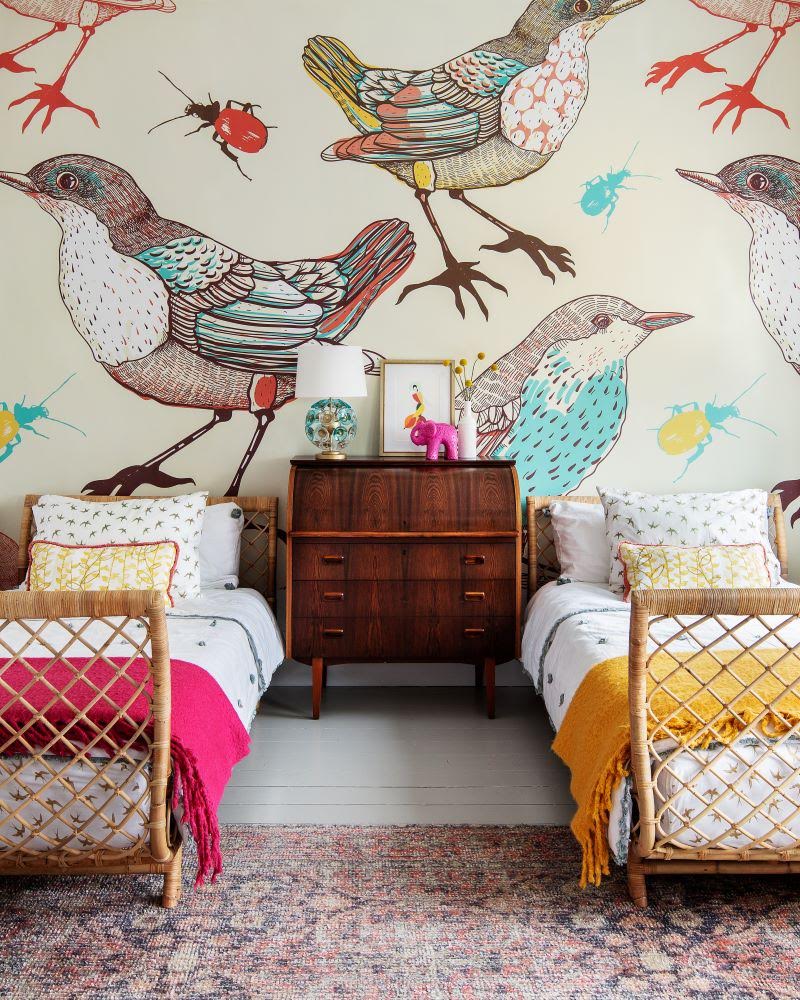 "It was kind of that heyday moment of the blog, and mine was originally a family blog," she says. But in Minnesota, Peterson had found her "forever home" and, with the effects of the Great Recession lingering, was still searching for a job in her field. She had a budget and schedule ideal for DIY renovations.
"There came a point when my whole blog was really about design," she says. "… And, as fate would have it, people who read the blog started to reach out to ask if they could hire me. So, (moving into design) was very organic. People knew that I was untrained, but they had a sense of my personality and my aesthetic from the blog. And it just grew from there."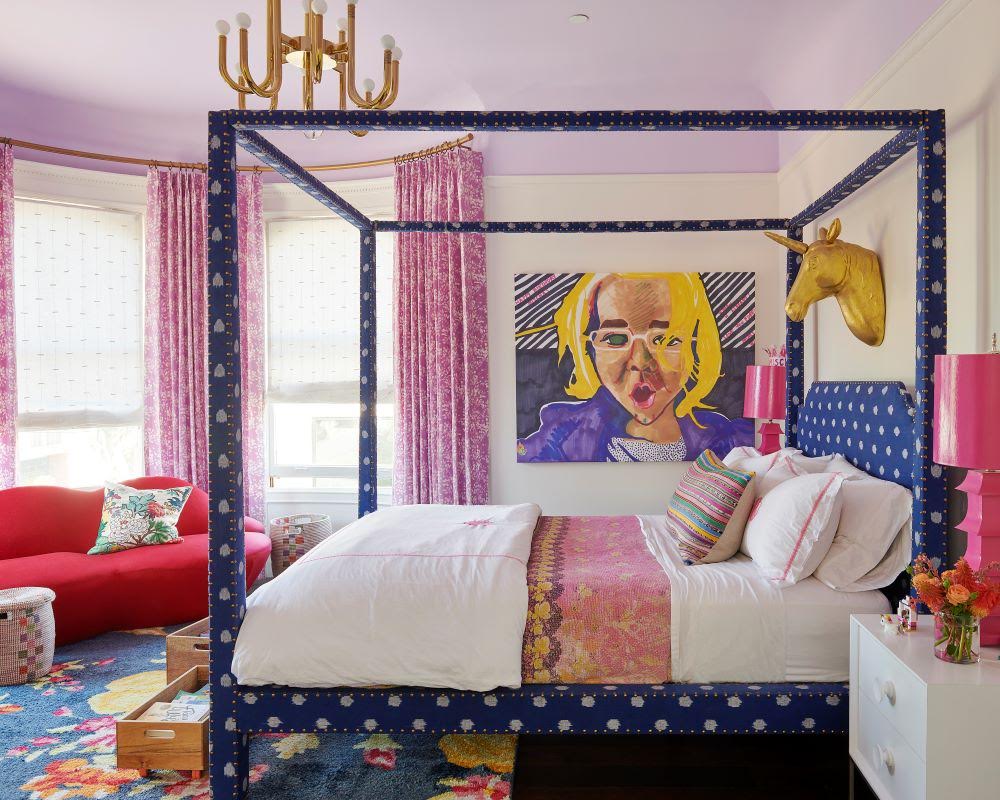 Peterson describes Minneapolis as having "a small but mighty design community" full of "great resources." Her firm's offices are in the city's design center, International Market Square, giving the team easy access to fabric and furniture lines, as well as kitchen and bath resources.
"There's a really big appetite for design services here locally," Peterson says. "… To me, the market for design is driven by what the housing stock is like in any given place, and Minneapolis really does have this great mix with neighborhoods built in different eras. … There's a lot of architecture to work with and a lot to sink your teeth into creatively."
Heather Peterson Design works all over the country, although the majority of the firm's projects are primary residences in the Minneapolis-St. Paul area. With Minnesotans' love of the outdoors and the state's natural beauty, the firm also does its share of second-home cabins and lake houses.
Here's more from our conversation:
Design News Now: Who is an ideal client for Heather Peterson Design?
Heather Peterson: "We are looking for engaged collaborators who are really going to be in the process with us. I know there are people who just want the designer to do it all, sort of a turnkey process. But there's an educational component to our process and the way we work with people. We love getting to know them and helping them to understand their tastes and their style."
DNN: What are some ways you determine if a client and your firm are the right fit for each other?
Peterson: "On our initial inquiry form that you fill out on our website, we ask if they are in a moment of transition. … That question opens up the spirit, not just of why they need design services, but what they're seeking in a new home. We also ask, 'Why Heather Peterson Design?' Because we don't have a definable, repeatable aesthetic, we really want to know what they are seeing in our projects or what they've heard from referrals that makes them think we're the right fit."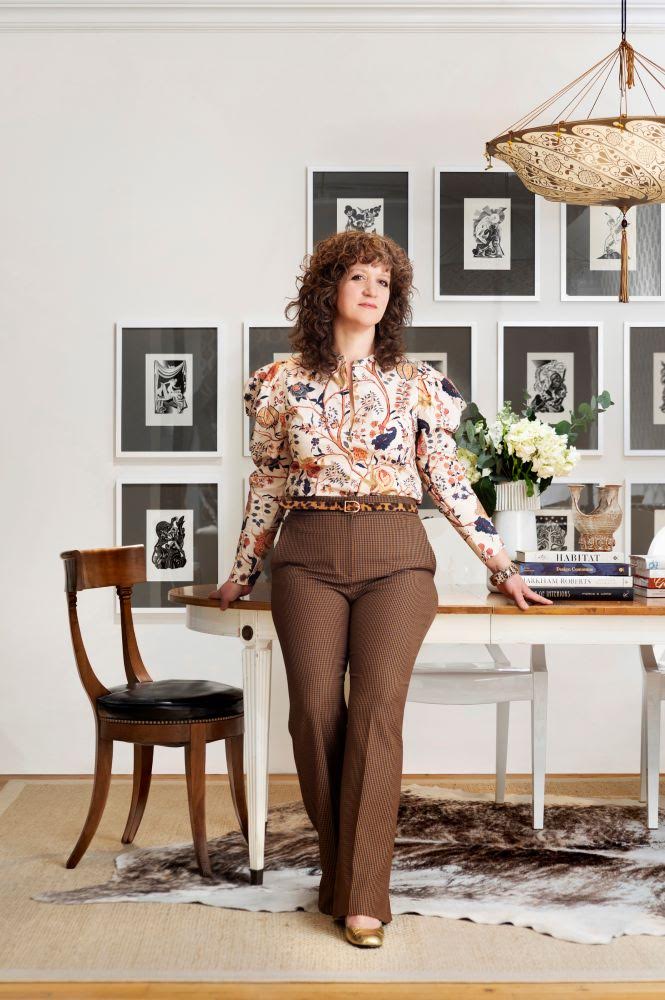 DNN: Why do your clients choose you over other designers?
Peterson: "Probably 80% or 90% of our projects are referrals, so people come to us for aesthetics, but they've also heard from their friend or neighbor what the process of working with us was like. And we really try to make it fun. We take people's budgets very seriously and we take the results very seriously, but we like to laugh a lot. There's an infections spirit to our team."
DNN: What question do you ask in the initial client meeting to help you get to the essence of what a client wants or needs?
Peterson: "I'm a child of Montessori, and in the Montessori pedagogy, you go from the concrete to the abstract, using physical materials to understand abstract concepts. I have found that it's really productive to have clients respond to something concrete, instead of just asking them open-ended questions. For example, rather than asking 50 questions about their lifestyle, we will put six different layouts for a living room in front of them and that spawns a conversation around how they live in the space."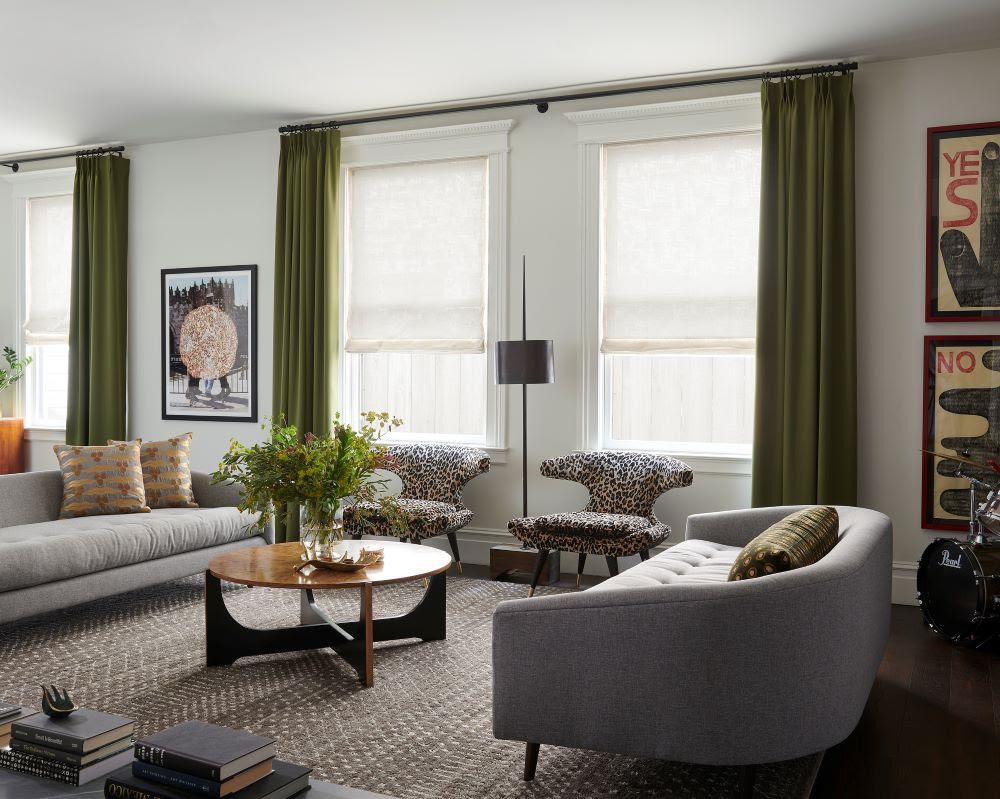 DNN: What tool or practice has helped to grow and improve your business?
Peterson: "A big turning point was working with a business coach. … When I started to work with her, I had figured out a lot on the design side, but it was transformative to have someone act as a sounding board and to ask the hard questions about what kind of business I wanted to run."
DNN: What are some of your favorite places to source products?
Peterson: "We love using vintage, either pieces clients already have or that we're bringing to the table. There's just no faster way to bring soul to projects than with pieces that have lived other lives. There's a really great vintage community here locally, in various styles and at great price points, so I tend to be out shopping pretty much weekly at the local vintage shops."
DNN: Your role at your firm is changing. What else is exciting to you about your business right now?
Peterson: "We have a look book in development. I would love to do a book eventually … but this has been a fun way to lay out projects in more of a magazine format and to share a little bit more about our ethos and our values. That will print by the end of the year, and we'll use it as a marketing tool. We're also taking on more space down the hall from our current office for a creative space and design space. … It will give us easier access to a bigger library and more space and freedom while we're working through projects. It will be a great mental shift."