Hooker Furnishings appoints sales and merchandising leads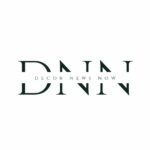 HIGH POINT, NC September 2023 – Hooker Furnishings' PRI and Pulaski Upholstery divisions have appointed two leadership positions for the upholstery brands. Randy Kovash has been named Vice President of Sales and Danielle Long has been promoted to Director of Merchandising and Product Development. The new positions both report to Bobby Jones, Vice President of PRI and Pulaski Upholstery.
An industry veteran with more than 40 years' experience in the furniture industry, Kovash joins the PRI and Pulaski Upholstery leadership team most recently from Klaussner Furniture. In this new role, his key focus areas include leading the sales strategy for the two upholstery divisions, management of the U.S. sales force, as well as growing the company's upholstery sales across all accounts.
Long has eight years of experience in many facets of the furniture industry, including administrative roles, showroom design, and merchandising. As the newly named Director of Merchandising and Product Development, she will be responsible for evolving the merchandising strategy, alongside the PRI and Pulaski Upholstery brand leads, as well as supporting the roll out of new products for both brands. In this role, she will coordinate with Hooker Furnishings' product development and sourcing teams, both domestically and abroad.
"I am thrilled to welcome Randy to the team and to elevate Danielle's position into more of a leadership role," said Jones. "We have some exciting new initiatives on the horizon for these brands, and we have now built an even more experienced team to help us achieve those goals.
"We are looking forward to welcoming our customers to our showroom in High Point for Premarket this weekend," he added. "Our team has developed a variety of new products that we feel will very much resonate with our customers, especially in the current retail environment. Expect to see innovative products and a healthy assortment of new fabrics and leathers across both our PRI and Pulaski Upholstery brands."
Kovash began his career in the furniture industry in retail, followed by a role as an independent sales representative. He joins Hooker Furnishings after 12 years in sales leadership positions with Klaussner Furniture and 24 years sales experience with Lane Home Furnishings.
Most recently holding the position of NPD Analyst with Hooker Furnishings' Home Meridian International Division, Long has a variety of design, merchandising and administrative experience in the home furnishings industry with leading brands including the MT Company and Klaussner Furniture.
Headquartered in Martinsville, VA, Hooker Furnishings is ranked among the nation's largest publicly traded furniture sources and encompasses 12 operating businesses. These brands include: Hooker Furniture, Bradington-Young, HF Custom, Shenandoah Furniture, H Contract, M, BOBO Intriguing Objects, Pulaski Furniture, Samuel Lawrence Furniture, Prime Resource International, Samuel Lawrence Hospitality, and Sunset West. Hooker Furnishings Corporation's corporate offices and upholstery manufacturing facilities are located throughout Virginia and North Carolina, and the company has showrooms in High Point, North Carolina, Atlanta, Georgia, Las Vegas, Nevada, and Ho Chi Minh City, Vietnam. Hooker Furnishings operates distribution centers in the United States, China, and Vietnam. The company's stock is listed on the Nasdaq Global Select Market under the symbol HOFT.