High Point earns autism destination certification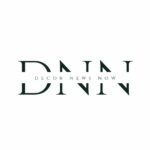 High Point has been designated as the first Certified Autism Destination (CAD) on the East Coast. This distinction is awarded by the International Board of Credentialing and Continuing Education Standards (IBCCES) and recognizes the city's commitment to making its attractions, hotels, restaurants, and public spaces accessible and welcoming to autistic and sensory-sensitive individuals and their families. Learn more about High Point's Autism Destination initiative at HPxDesign Day on June 7th:
HP x Design Day with Phillips Collection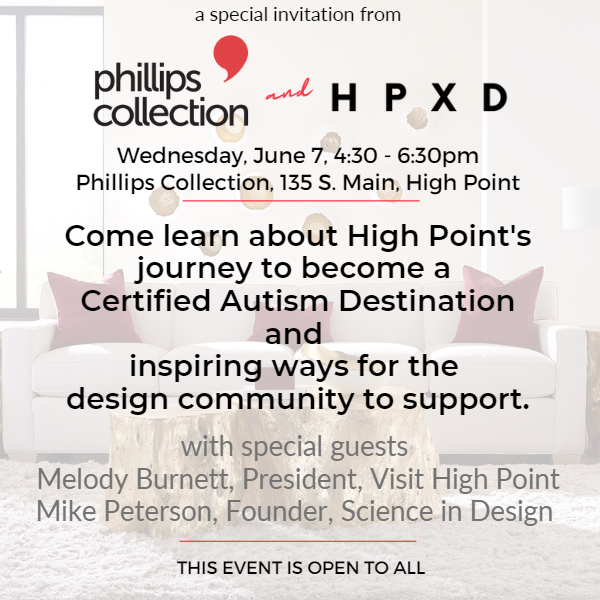 On June 7th at 4:30pm is HPxD's Design Day: a special event open to the trade and High Point community at large.

Convening at the Phillips Collection's new 20,000 square foot showroom at 135 S. Main & Commerce, attendees will hear from Melody Burnett from Visit High Point, who spearheaded the initiative for High Point to become the first Certified Autism Destination on the east coast!

HPxD is excited to explore how design can empower people with special needs. They believe design can make a difference in the lives of people with autism and other disabilities, and they are hopeful that the design community can create something unique and beneficial that further enhances High Point's commitment to making a difference.
On becoming a Certified Autism Destination
The CAD certification process is open to businesses and companies who want to become certified. IBCCES offers extensive staff training, with the necessary tools to communicate, understand, and respond to the needs of autistic and sensory-sensitive individuals.
The list of current High Point Certified Autism Centers is here. Companies interested in learning more can reach out to Visit High Point's VP of Branding, Nancy Bowman here. .