Four Hands launches Crafted in the USA collection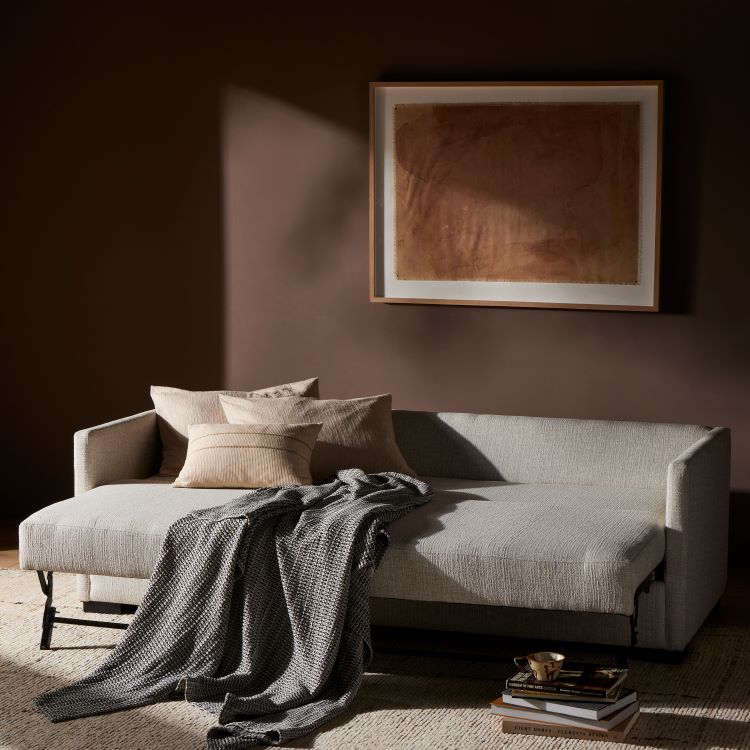 Four Hands, which sources products from manufacturing partners around the globe, is debuting its Crafted in the USA upholstery line manufactured in collaboration with factories in Mississippi and North Carolina.
"We've enlisted makers who are highly skilled in their craft, stemming from the storied traditions of American furniture making," said Rick Lovegrove, president of the company's upholstery division.
The inaugural group includes about 50 pieces, including sofas, chairs, swivel chairs and sectionals, with many shown during High Point Market April 22-26. Four Hands is releasing the collection in three suites, with products available to interior designers and retailers through the Austin, Texas-based company's online to-the-trade Marketplace.
"One of our guiding principles is that we continually offer products that our customers absolutely fall in love with — and this means that we're on a never-ending quest to lead with beautiful design, the finest craftsmanship and remarkable materials," said Matthew Briggs, CEO of Four Hands. "The addition of domestic production strengthens the business with several benefits, which translate across who we are as a company and the experience that our customers have with our products."
The domestic production allows the company to accomplish a number of goals, Lovegrove said.
"The products themselves feature premium materials that are primarily sourced in the U.S., most within 50 miles of the manufacturing facilities, ranging from fabrics to the internal frames and mechanisms," Lovegrove says. "What's more, the local production means shortened lead times and a lower carbon footprint, with products shipping less distance to reach the customer. This lower carbon footprint is tied into an ethos of mindfully made furnishings."
Here's a look at a few key pieces from the new collection: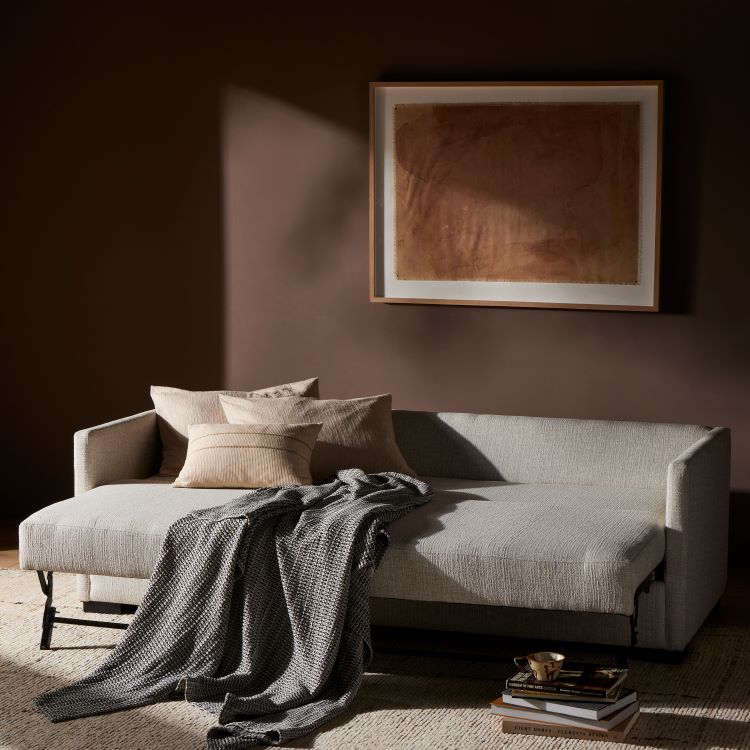 Four Hands has relaunched its Wickham sofa bed with U.S.-made mechanisms and materials as part of the Crafted in the USA collection. Featuring knife-edge pillows and high-performance upholstery, it has a discreetly concealed sleeper mechanism that allows for one-step, easy pullout. Unfolded, the sofa cushions form a comfortable queen-size bed with no extra mattress needed. It retails for $3,799.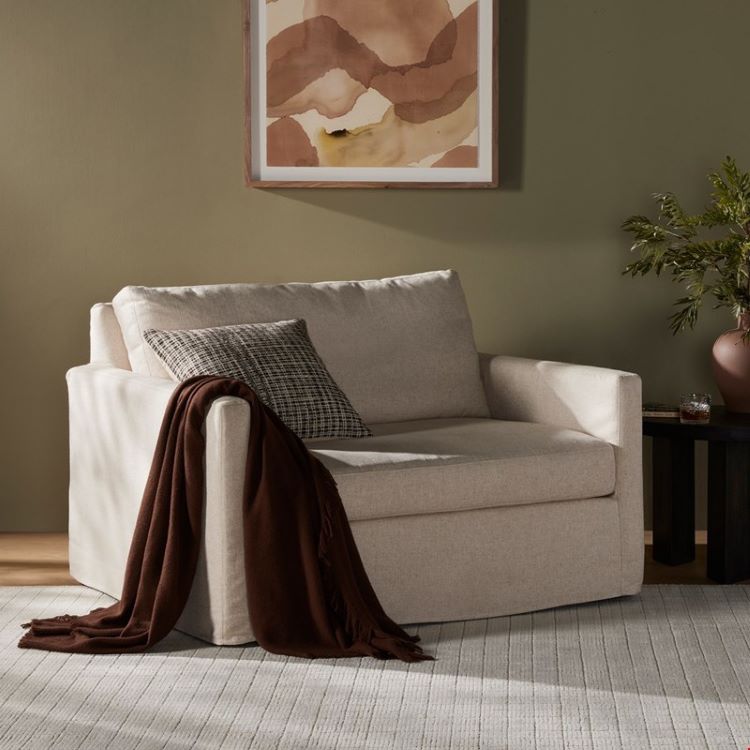 The Maddox slipcover chair-and-a-half has clean track arms and feather-blend cushioning for comfortable seating. Shown here in Evere Oatmeal, it's upholstered with a fully removable slipcover made of a PFAS-free performance fabric that can be dry cleaned. It retails for $2,799.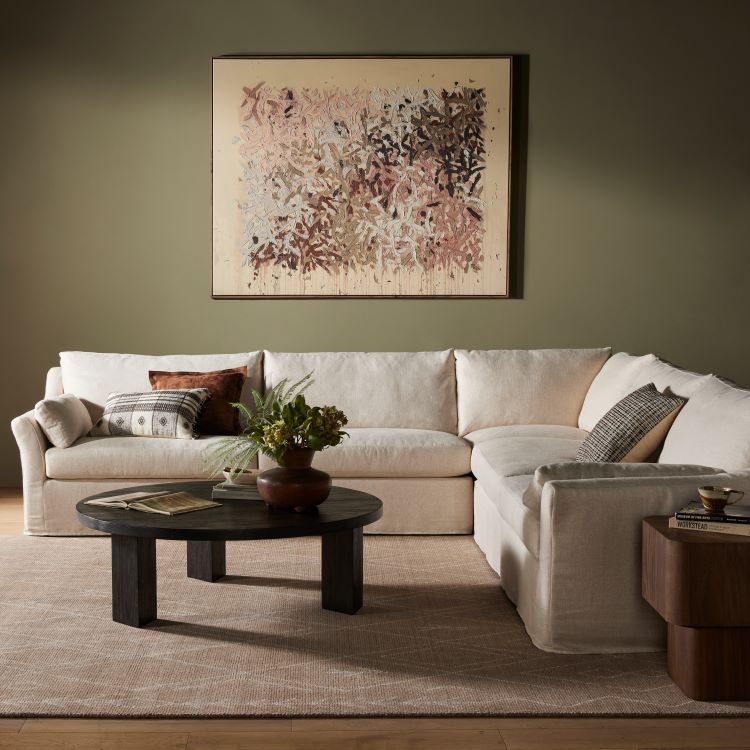 The Delray is a five-piece sectional covered in a fully removable PFAS-free performance fabric slipcover (shown here in Evere Oatmeal). It can be dry cleaned for easy care and long-term use. Style wise, flared arms add a fresh twist to the classic rolled arm. Cushions have a down feather-blend fill. It retails for $11,899.
The 93-inch Hampton sofa has sleep track arms and is covered in a PFAS-free performance fabric. Shown here in Delta Sand, it retails for $3,599.
The Hampton swivel chair borrows its styling from the Hampton sofa but with a 360-degree swivel base. Shown here in Evere Oatmeal, it retails for $2,299.