Art underfoot: Soucie Horner founder Shea Soucie on the stories of SHIIR rugs

Soucie Horner, a luxury lifestyle brand encompassing residential and commercial interiors, custom products, and one-of-a-kind hospitality experiences, is proud to launch The Lyric Collection under its SHIIR Rugs brand, creators of the finest hand-crafted luxury rugs in partnership with third-generation rug purveyor Oscar Isberian Rugs. The fall release encompasses nine exquisite hand-loomed rugs constructed by master artisans in India, featuring the most premium materials from cashmere to silk as well as versatile and nuanced designs – many showcasing intricate hand-carving techniques. The new creations are offered at approachable price points and boast countless opportunities for customization including an array of colorways and patterns.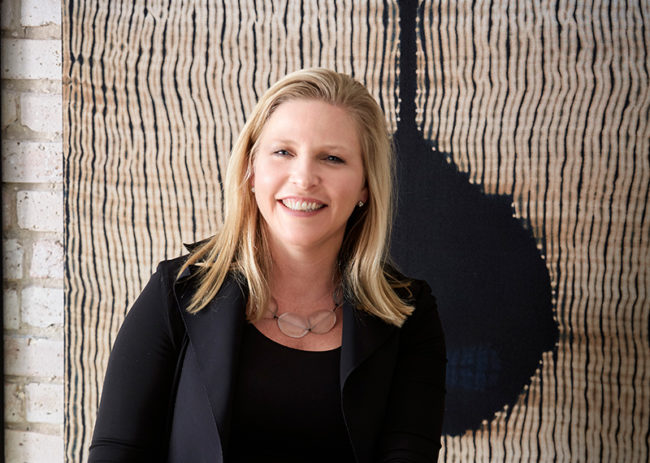 This week, DNN Editor in Chief Courtney Porter had the opportunity to discuss the new collection with Soucie Horner co-founder, Shea Soucie. The wide-ranging conversation delves into:
accessible luxury
ethical rug production
international inspiration
DNN: What was the driving force behind the creation of The Lyric Collection and how does it aim to cater to the discerning tastes of the design community?
Shea Socie: The Lyric Collection speaks to our unique understanding of designers' needs. You see, we're not just rug manufacturers – we're also interior designers ourselves. And as interior designers, we know how excited we get when we find something beautiful that also works in terms of our functional needs and our budget. If it speaks to a maker's artistry and creative passion, that's a huge bonus. We weren't seeing hand-loomed rugs in the marketplace that hit all those criteria, so we decided to fill that gap ourselves. The Lyric Collection gives designers hand-loomed rugs with "more" – more sophistication, more luxury, and more customization opportunities than they might expect.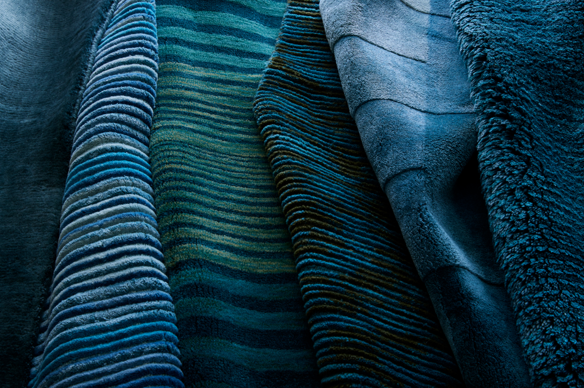 DNN: Could you elaborate on the concept of offering luxury and elegance at more approachable price points? How do you maintain the balance between accessibility and maintaining the high standards associated with your brand?
SS: Everyone defines luxury differently. For some people, it equates to a thick, plush carpet. For others, it means a very thin, finely woven silk rug. To us, luxury comes about as a result of nuanced design, innovative techniques, and handcrafting with the finest materials in the world. That's true of each of our rugs, regardless of price point. Those characteristics are what we're known for, and they don't change just because one rug might cost less than another. We push our design and manufacturing processes until we get it right – until we're confident each of our rugs embodies the essence of the SHIIR brand.
SS: I'd also add that our manufacturing partners share our commitment to creating the world's finest rugs. Our relationships with many of them go back decades, which means we have a rare ability to experiment with our weavers, and to collaborate with them, to ensure every finished rug is what we imagined it to be.
DNN: Let's talk about the customization aspect of The Lyric Collection. Tell me about the process involved in creating bespoke pieces for clients, and how this contributes to the uniqueness of each rug?
SS: Our standard line is made up of 120 designs and is available in 444 colorways. That means designers have a huge range of options to fit their aesthetic criteria, their functional needs, and their budget. Yet because we both design and manufacture our carpets, we can also customize in almost limitless ways. This is a huge differentiator for us, and a meaningful one for designers.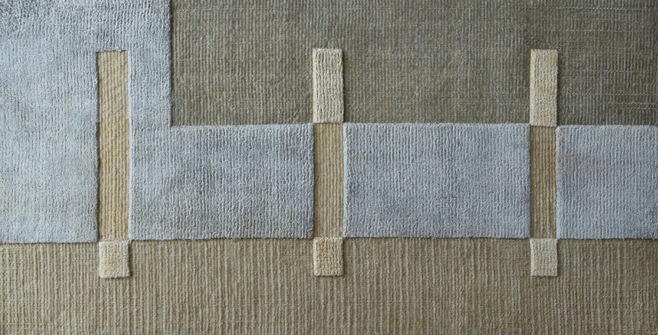 Because our design capabilities are in-house, we can literally walk you through the customization process step by step to create the exact rug of your dreams in the size, construction, color, material, and design you need. We can translate a hand-knotted rug into a hand-loomed version. We can down weave from silk to wool to fit your budget. We can alter designs to work as stair runners, or to work around furniture placement. SHIIR's customization options are truly endless. For designers, that translates to thrilling opportunities.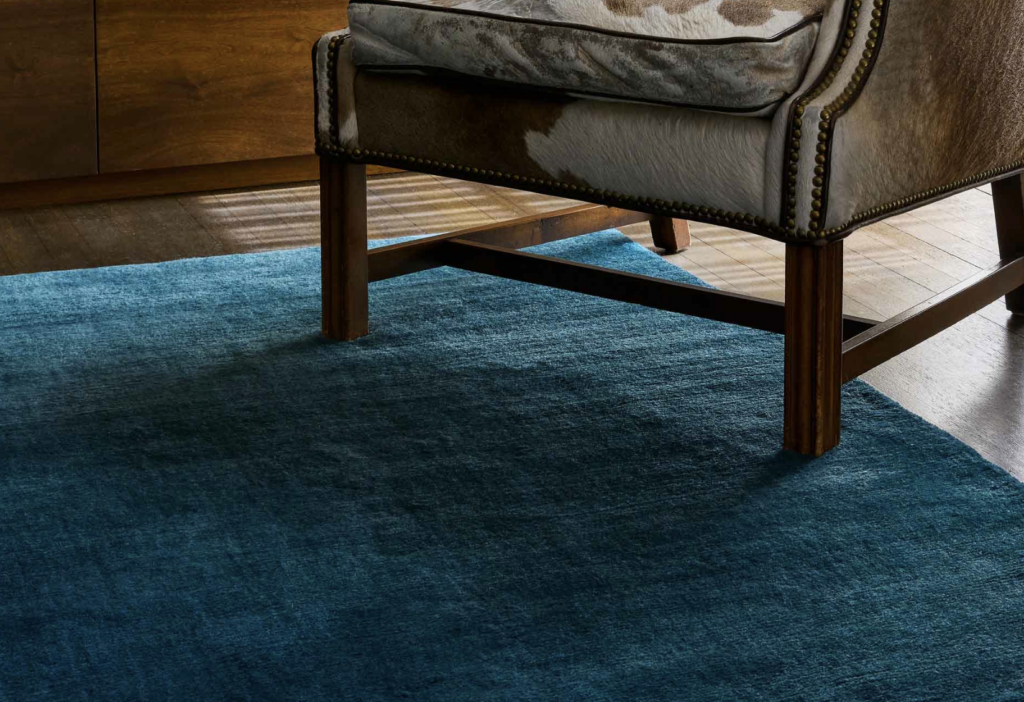 DNN: Ethical craftsmanship is a key aspect of SHIIR Rugs' production. Can you elaborate on the specific steps taken to ensure that raw materials are sourced and constructed ethically? How does this commitment set SHIIR Rugs apart within the industry?
SS: Let me start by saying we take great pride in our dedication to the artisans who weave our rugs, and the fact that we've chosen to work only with manufacturers who share that dedication. Together, we create economic stability by providing these artisans with enough work to sustain their families and support their communities, and to ensure the ancient handcrafts they've learned and shared over the course of generations stay alive. Without a demand for those handcrafts, they would eventually cease to exist.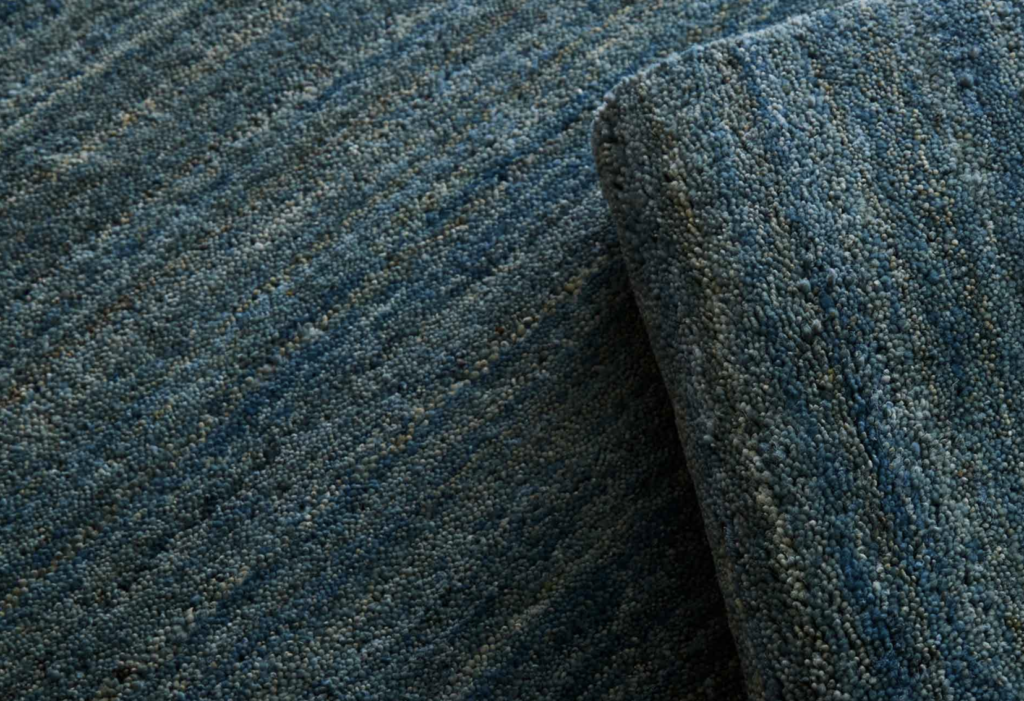 More specifically, we do not use child labor to weave our rugs. Our rugs leave a naturally low carbon footprint because they are hand-crafted using natural fibers. Our looms are powered by the human hand, not electricity. And our dyeing process is steam driven.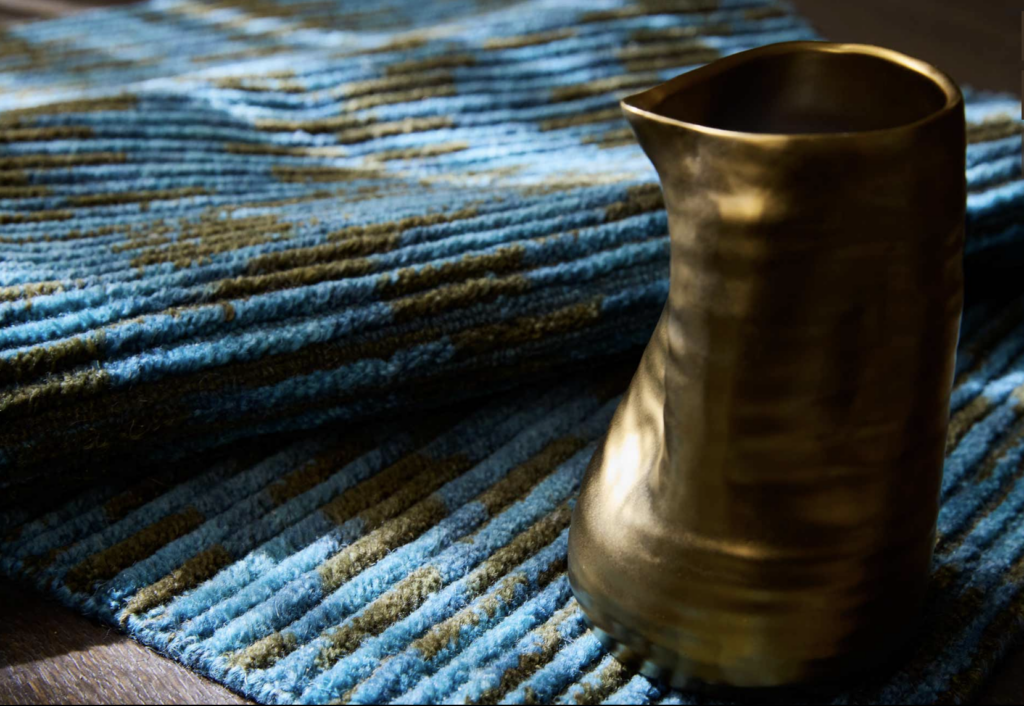 DNN: Each rug in The Lyric Collection has a distinct identity. How do these rugs encapsulate the essence of the collection's overall vision and design philosophy? (and do you have a favorite?)
SS: As for how the rugs encapsulate the essence of the collection's overall vision and design philosophy, I'd tell you that every one of them offers more than designers might be used to seeing in hand-loomed rugs. They're highly nuanced in terms of design, they're hand-crafted of luxurious fibers, and many of them feature surprisingly complex hand-carving techniques. And again, they're highly customizable.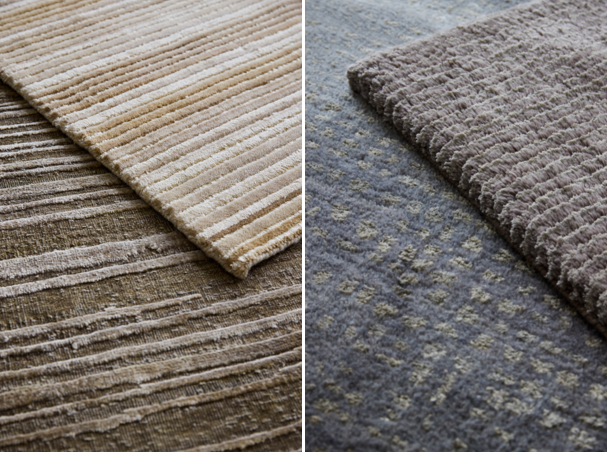 SS: Do I have a favorite? That's like asking which of my children I love most! But I will say Anya's complex striping is really interesting to me. We spent a lot of time getting that just right, playing with different fibers and widths to get the varying sheens and textures we were after. I'm also particularly proud of Remy, which showcases our ability to innovate on tradition – in this case, flame stitching – to create something that's both recognizable and completely new.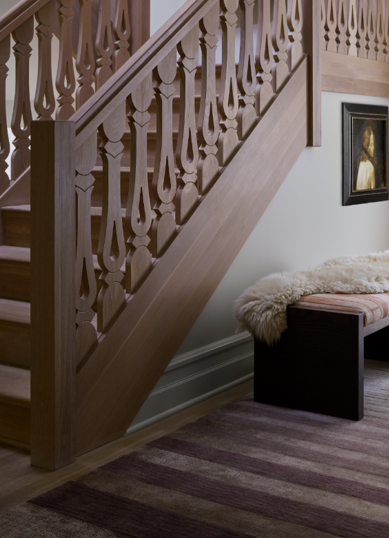 About SHIIR Rugs
A collaboration between third-generation rug purveyor, Oscar Isberian Rugs, and renowned luxury design brand, Soucie Horner, Ltd., SHIIR Rugs offers the finest hand-crafted luxury rugs, masterfully and ethically constructed by artisans who lend generations of craftsmanship to their trade. The one-of-a-kind works of art live as showpieces in residential, commercial and hospitality spaces around the world. In addition to unveiling new introductions and collections with fresh patterns twice per year, the SHIIR Rugs team works closely with designers and architects to construct one-of-a-kind custom creations for magnificent homes and projects around the globe. SHIIR Rugs are available to the trade through a network of premier showrooms across the country and in the United Kingdom. For further information, visit www.shiirrugs.com.