Artist Miles Regis celebrates living legend Stevie Wonder

This week, DNN Editor in Chief Courtney Porter delves into an insightful conversation with acclaimed artist Miles Regis, exploring his artistic contributions to the much-anticipated exhibition: "GENIUS: A Celebration of A Legend," presented by art | Melanated in celebration of Stevie Wonder. Most notably recognized as a painter, but always experimenting, Regis is unveiling his creative venture into a novel medium for him—sculpture. The discussion covers:
Paying tribute to a living legend
Accessing new demographics as an artist
Experimenting with different mediums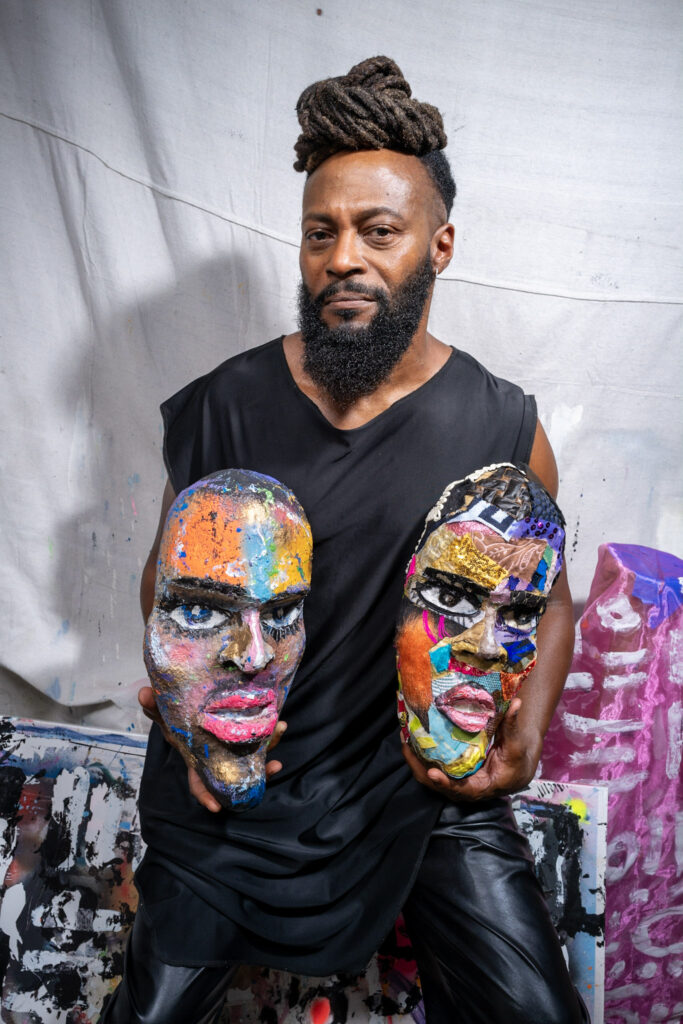 Enthusiasts of fine art will have the pleasure of experiencing his work alongside nine other participating artists at the Andaz in West Hollywood. Open to the public from Saturday, October 14th through December 31, 2023, the exhibition is slated to captivate audiences with its vivid, soulful interpretations of the musical legacy of the revered icon, Stevie Wonder.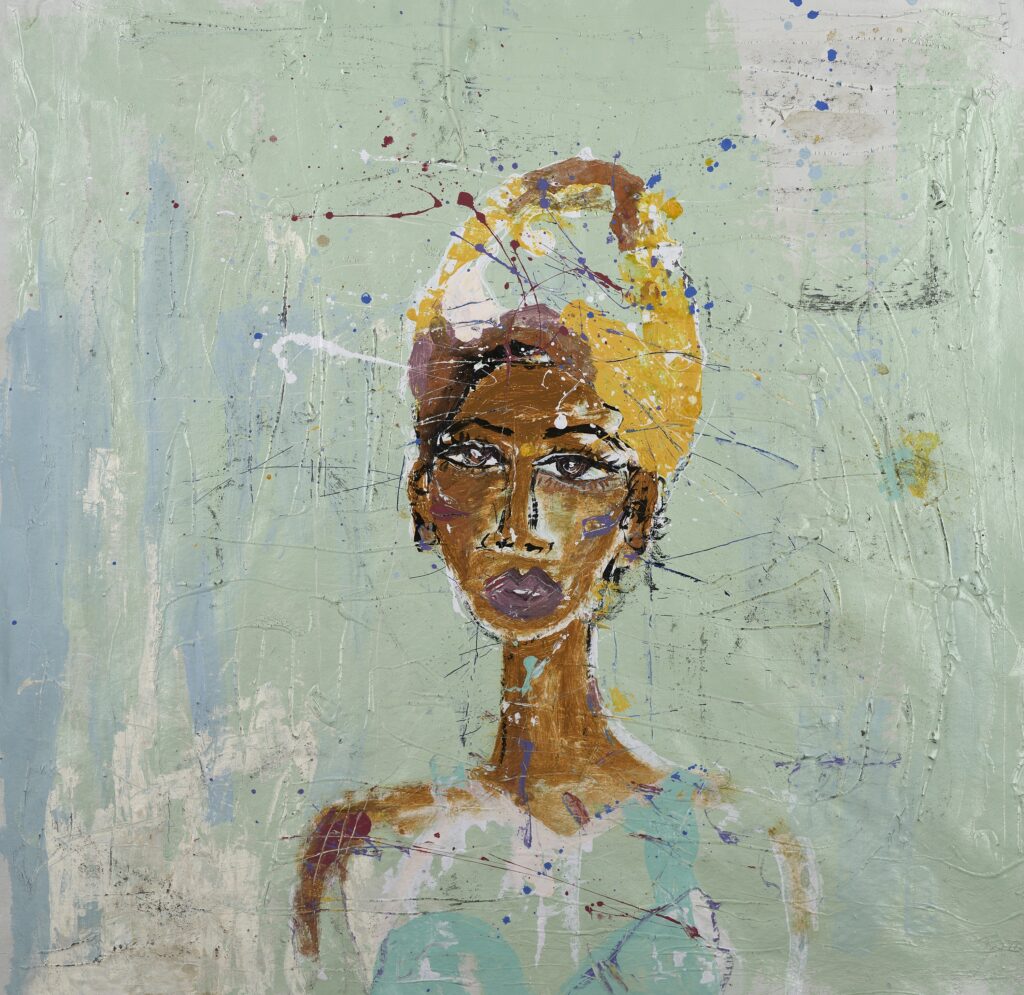 DNN: When you were asked to celebrate Stevie Wonder, what was the first thing that came to mind? What aspects of his legacy have affected you most?
Miles Regis: The first thing that came to mind was how much of an honor it is to participate in celebrating such a legend. Stevie Wonder has had such a profound impact on my approach to creating. As a child, I listened to his music intently when my parents would put on his records and immediately thought: 'vocally Stevie reigns supreme!' As a songwriter he is one of the best and as a musician his sound is ground-breaking.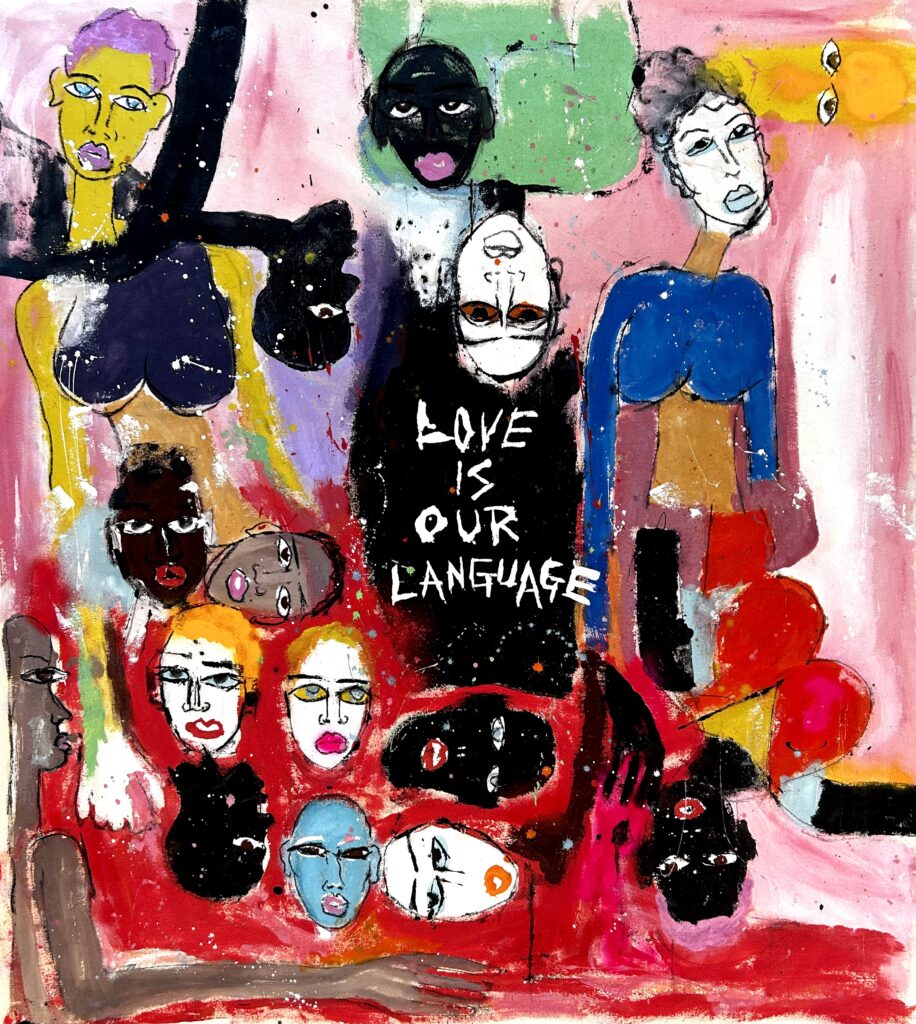 TALKING BOOK is my favorite album of all time so I immediately suggested that I would contribute a sculptural piece influenced by the energy of the music and visuals of that album. As a humanitarian and activist Stevie Wonder has also really been an inspiration to me. His campaign to get Martin Luther King Jr's birthday recognized as a public holiday had such an impact on me as a child, I continue to be in awe of that momentous achievement.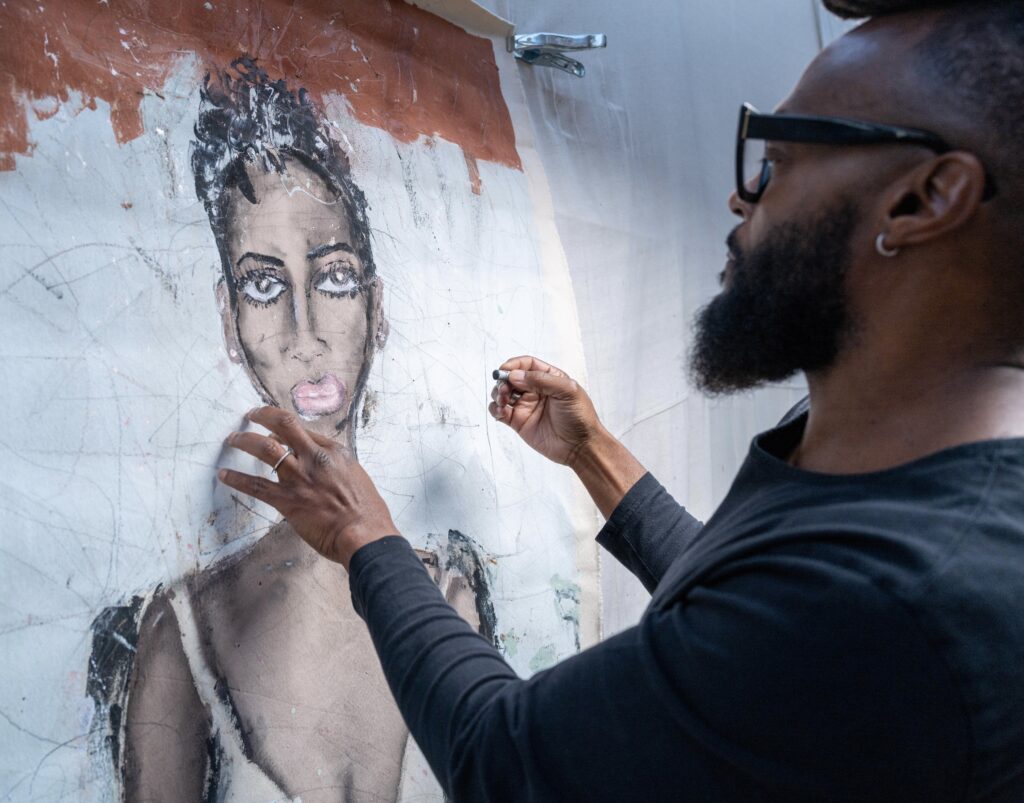 DNN: Your work is known for its incorporation of diverse materials, from denim and leather to eclectically sourced textiles. What materials and mediums are you excited about working with today?
Miles Regis: I am still excited to embrace it all. It keeps things fresh and exciting for me. I am able to express differently with my collage pieces as opposed to paintings done with oil, acrylic and spray paint. I love working with paper and sculpture has been a new comfort zone for me. I also have always embraced new technology and collaborated with experts in that field. It is amazing to see my two-dimensional paintings rendered and interpreted in a 3D visual light. I am always on the look-out for exciting ways of telling my story. I am happiest when I am able to marry my visual creations with my musical compositions and digital technology allows me to do so seamlessly.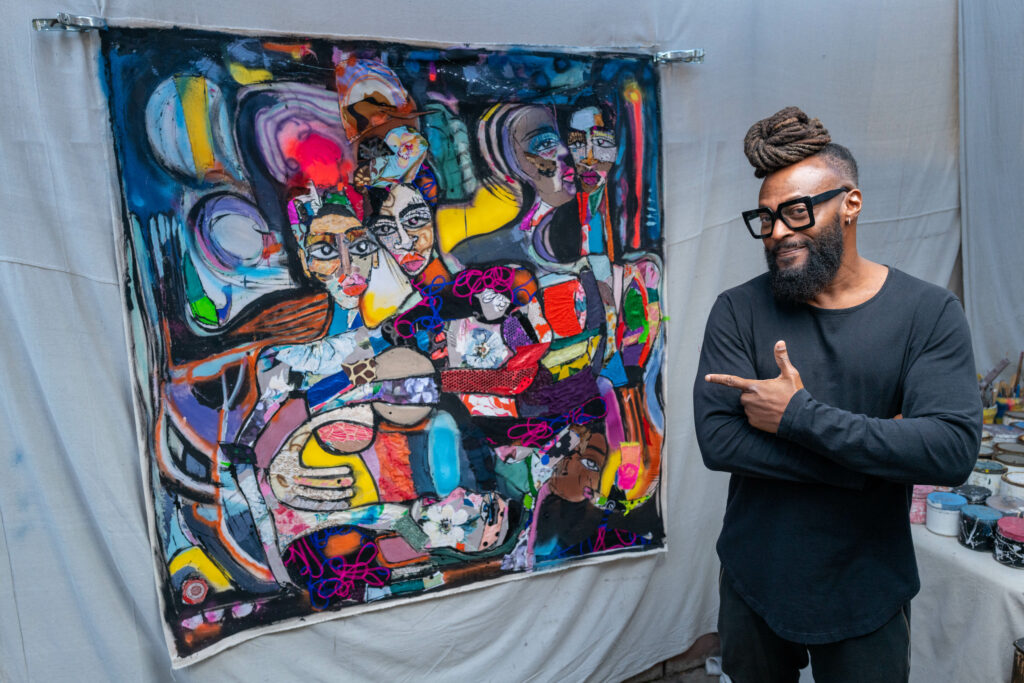 DNN: Let's talk tech. The use of VR in your art has been a recent focus. Could you share how VR allows you to connect with audiences in new and immersive ways? What other tech are you excited about incorporating into your work going forward?
Miles Regis: I am excited to do more installation work including video presentations of my visual art, incorporating both sound and olfaction into the mix. I am aiming for a cultural extravaganza. Not to give too much away but, think of the pageantry of the costumes at Trinidad carnival with a tech component added to it.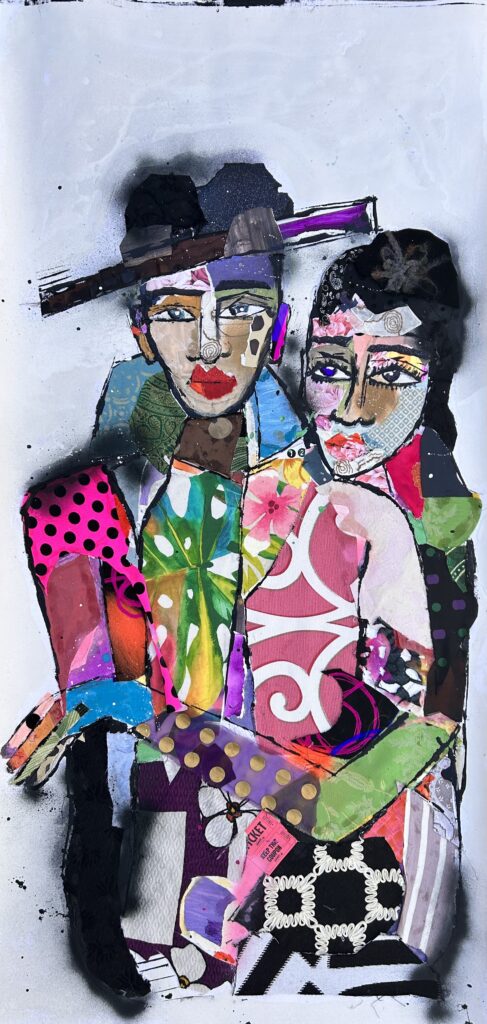 At the moment I am working on new collaborations with exciting and phenomenally talented digital artists. For example, I am working on an XR experience with Sutu and his company EyeJack. It will be a multidimensional cube format, where a large digitally animated and interactive cube will appear in front of the user in either AR or VR, and each side of the cube will act as a portal into another world. The purpose of the cube format is to juxtapose different perspectives of a story and time in one place. The user will be able to spin the cube or even look inside of it, to compare the worlds side by side.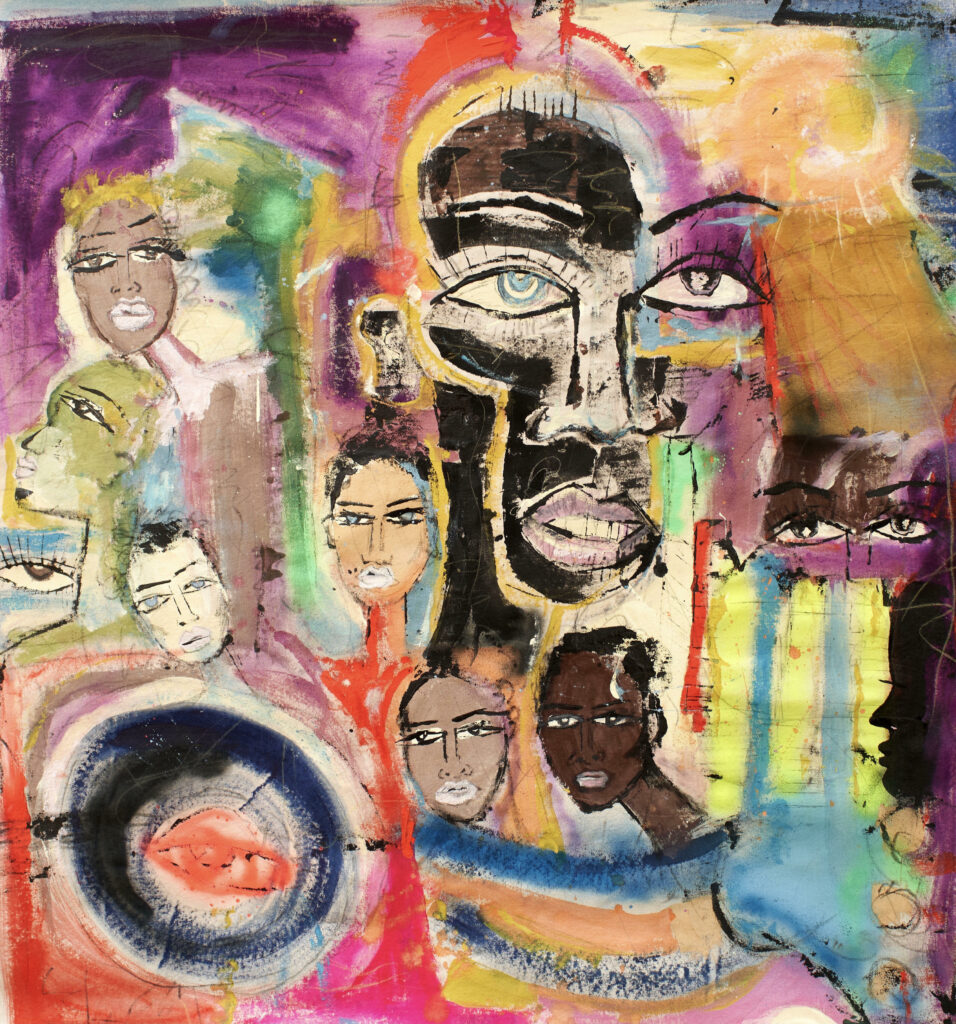 In the past, I presented digital work to large audiences at Coachella. This newer digital experience was an opportunity to connect with a new demographic and to be appreciated by a larger global audience beyond the museum and gallery walls. There is always a heightened sense of intrigue where that is concerned. To be able to have an impact and capture new audiences with powerful messages of love and unity is very important to me.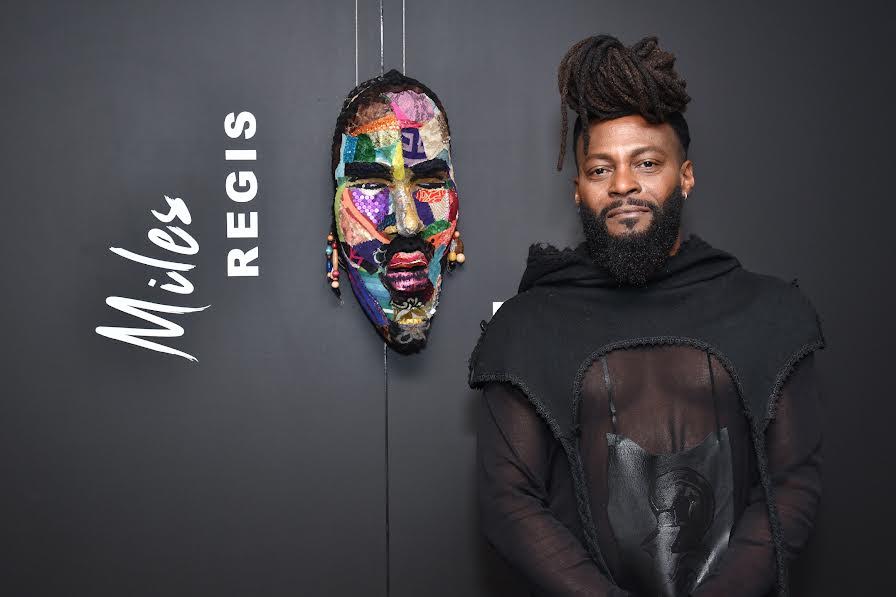 DNN: Back to the Stevie Wonder exhibition – Could you elaborate on how you're contributing to this immersive experience and what you hope visitors will take away from your artistic contributions to this celebration of Stevie Wonder's lasting impact on the arts and music world?
Miles Regis: I would describe my TALKING BOOK sculpture as being reflective of the energy of the music on the album; a sculptural representation, in feeling, of the album. I thought it appropriate to relate the visuals of the sculpture to the emotional thread of my experience while creating the piece. I have always proclaimed that TALKING BOOK is my favorite album of all time. It was the soundtrack to my life as a 10 year old boy and to this day I continue to enjoy all of the tracks and the various musical directions and moods conveyed therein.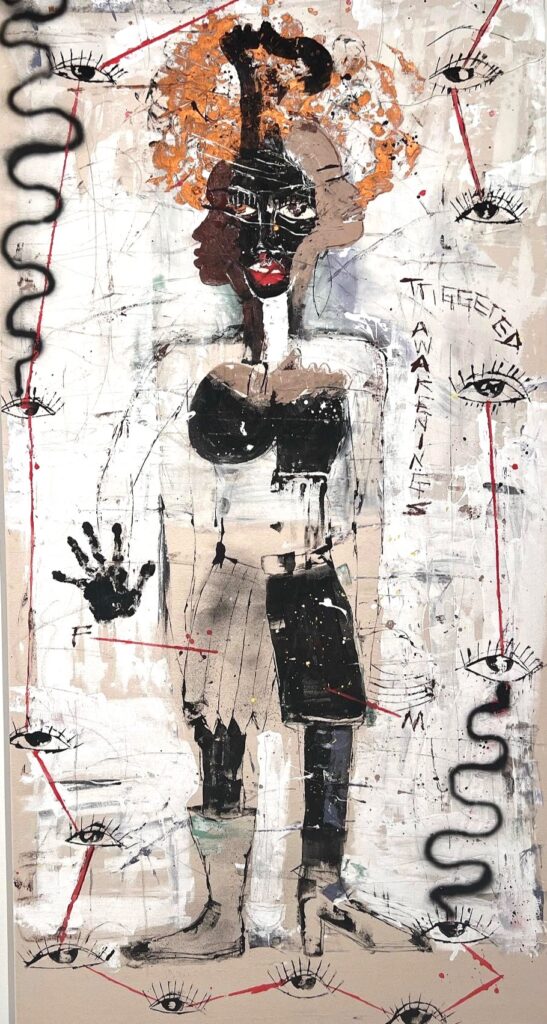 As Stevie has stated: "It wasn't so much that I wanted to say anything except where I wanted to just express various many things that I felt—the political point of view that I have, the social point of view that I have, the passions, emotion and love that I felt, compassion, the fun of love that I felt, the whole thing in the beginning with a joyful love and then the pain of love."My TALKING BOOK sculpture is inspired by this sentiment. The cover of the album features an image of Wonder with cornrows, wearing Indian jewelry and a velvet kaftan and my sculpture aims to be reflective of this energy. A sculpture created in the image of Wonder's crown which fully reflects both the energy of the album cover visuals and the magic of the music. Every sparkle and glitter of the sequined fabric selected for this collage sculpture is meant to shine as brightly as Stevie Wonder's radiant light.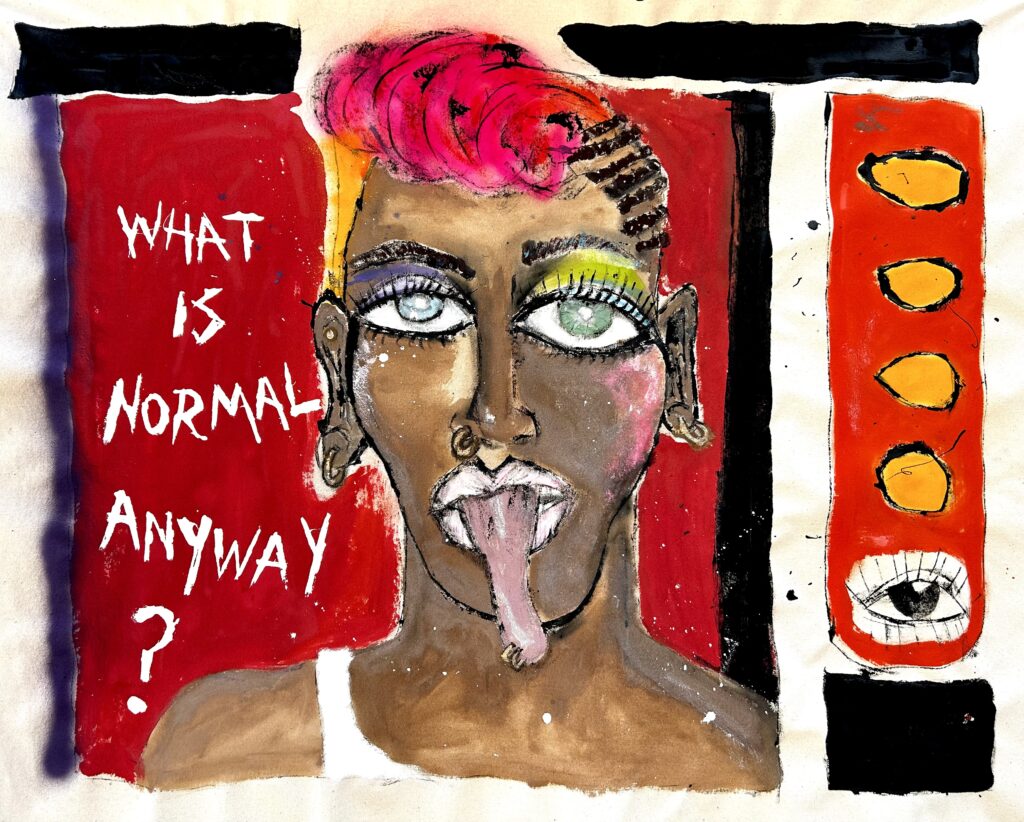 More about Miles Regis
Born in Trinidad and based in Los Angeles, Regis is prolific in fine art and fashion design. Along with his gestural, richly hued abstract and figurative painting techniques, his large scale, mixed media works on canvas and linen often layer dimensional collage elements and eclectically sourced found materials.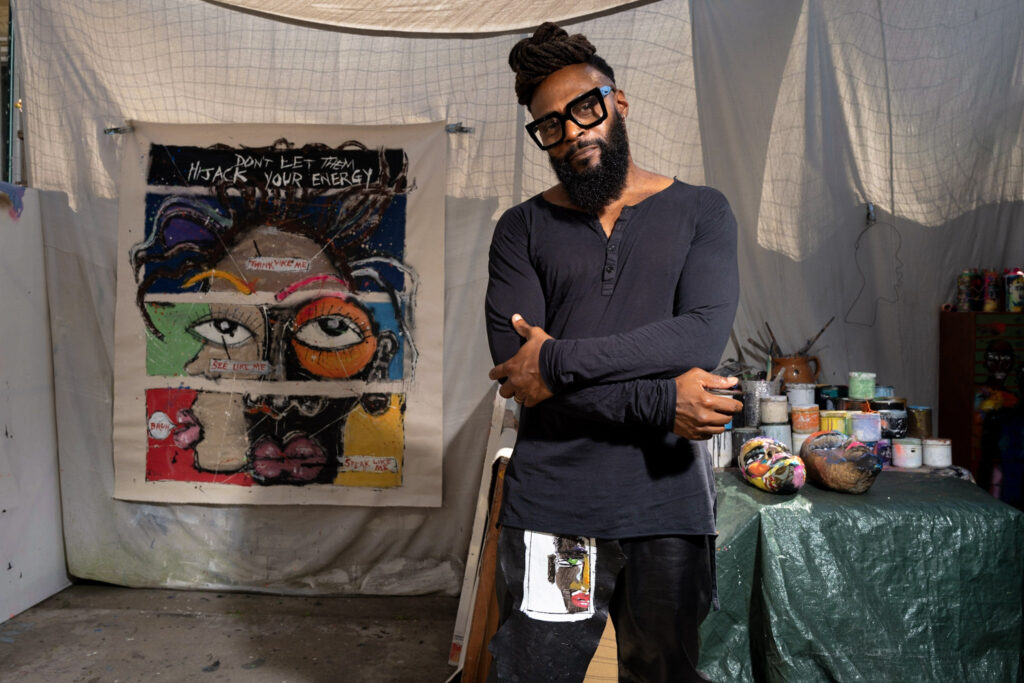 Both hopeful and humanistic, Regis embraces a storytelling stance in his stylized renditions of fundamental scenes of love, loss, freedom, survival, and activism. His vibrant, kinetic work weaves together contemporary social issues, ancestral history, powerful imagery, and his background as a musician, performer, and recording artist.Work by Regis is in the permanent collection of the Smithsonian National Museum of African American History and Culture, Intel Corporation, the California African American Museum, Senegal's La Musée Borindar, and the Peel Art Gallery, Museum and Archives in Ontario, Canada.
He has exhibited at Miami Art Week and The Coachella Music and Art Festival, and appeared in association with CNN, Volcom, American Rag Cie, Rock Against Racism, and Adobe, among many others. In 2021, Regis and his art were featured in a Ford F-150 Truck national TV commercial. He also created artisanal scents during a month-long, art-and-fashion residency at LA's Institute for Art and Olfaction.