Designer dollhouses auctioned to benefit a shelter for cancer families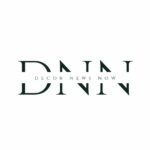 Houston interior designer Alexandra Killion's second annual La Petite Maison Gala will take place on October 12 at The Junior League of Houston. This year, a new architect, builder, and group of distinguished designers will convene to create a collection of one-of-a kind dollhouses. The gala will continue to benefit A Shelter for Cancer Families (ASCF), an organization that provides private residences and support services for families receiving cancer care in the Texas Medical Center. Click play on the clip below to listen to our conversation with Killion about the event:
Last year's La Petite Maison Gala received 350 attendees and raised over $150,000 for ASCF. Killion's dollhouse was purchased for $18,000 alongside a silent auction of artworks from local talent, and a raffle that included eight exquisitely curated items and packages with values ranging from $300 to $4,500. The gala was highlighted by the event's official media sponsor PaperCity Magazine as well as CultureMap Houston.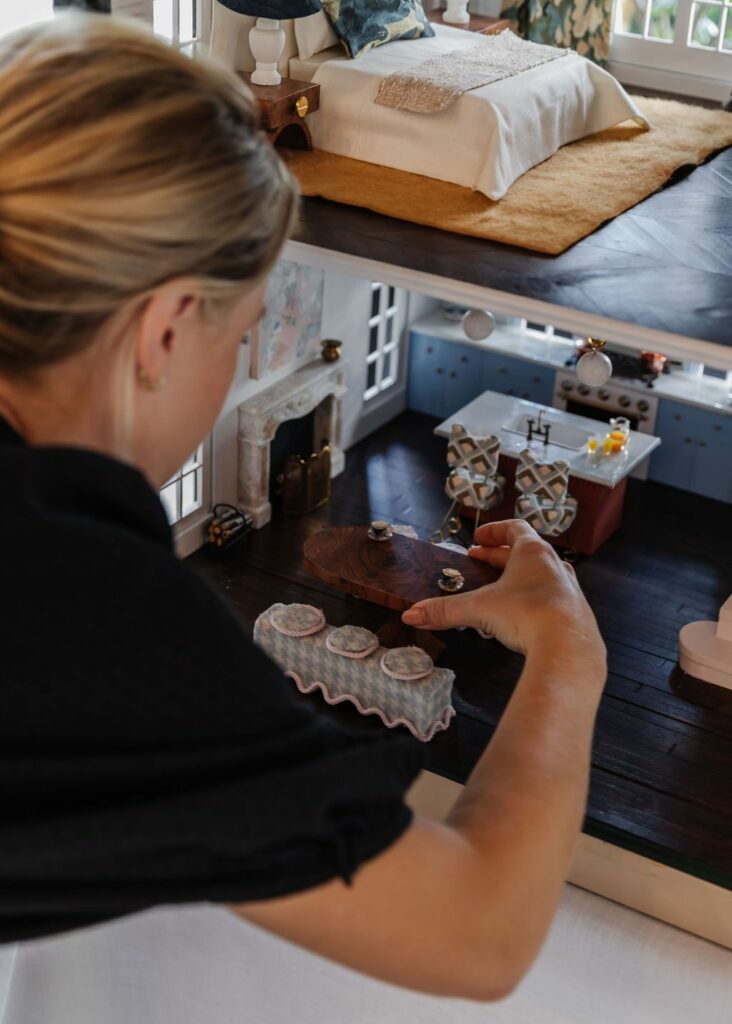 "Last year's success was a result of bringing together talented designers from all over the city to create works of art that people could take home and enjoy. This entirely new concept was not only unexpected but enchanting, as these magical dollhouses evoke memories of childhood. They also serve as miniature portfolios for designers and the best part is that they bring people together for an amazing cause," says Killion. "Anyone can understand the importance of a comfortable place to stay when you or a loved one is sick. ASCF provides just that for families coming to Houston to receive our incredible medical and cancer care. I was blown away by the attendance last year, and the enthusiasm around this year's event means La Petite Maison will only continue to grow. I love offering people an outlet to contribute to such an incredible charity."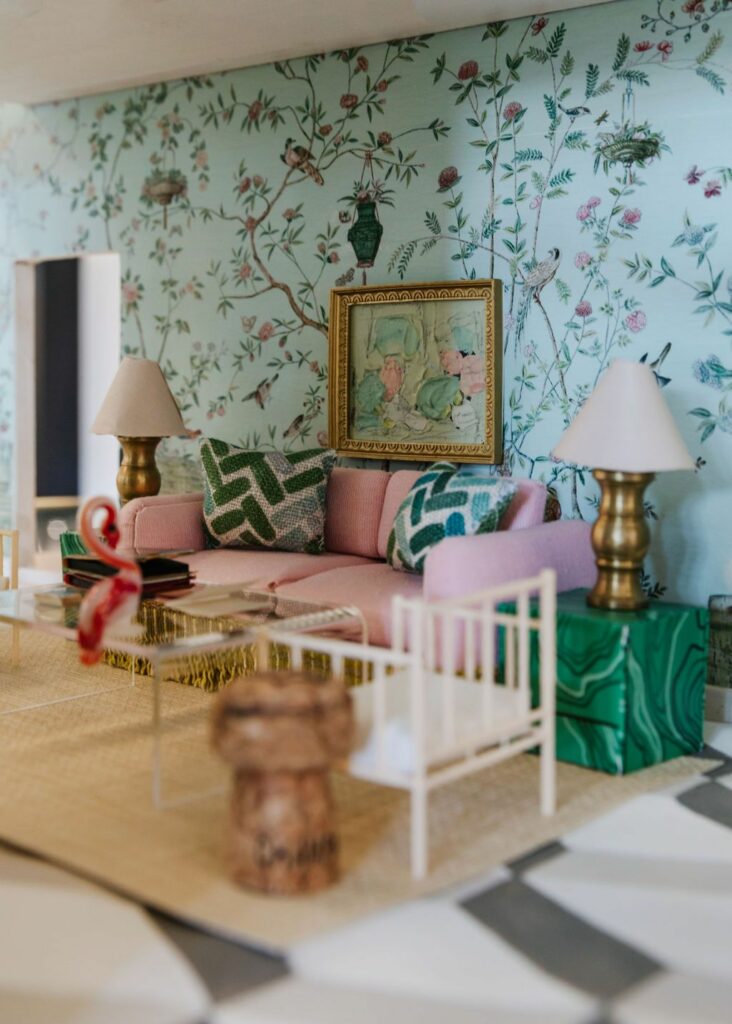 ASCF was selected by Killion, whose passion for home design, art, and architecture began at an early age. Born and raised in Houston and the daughter of Sharon Birkman, Owner of Birkman International, and celebrated opera singer Richard Paul Fink, Killion traveled extensively as a young girl. She went on to complete her B.A. at the University of Texas at Austin before continuing her design training at several firms and garnering experience in a range of specialties. In 2019, Killion founded her eponymous design firm where she creates elegant, functional dream homes for families across the nation.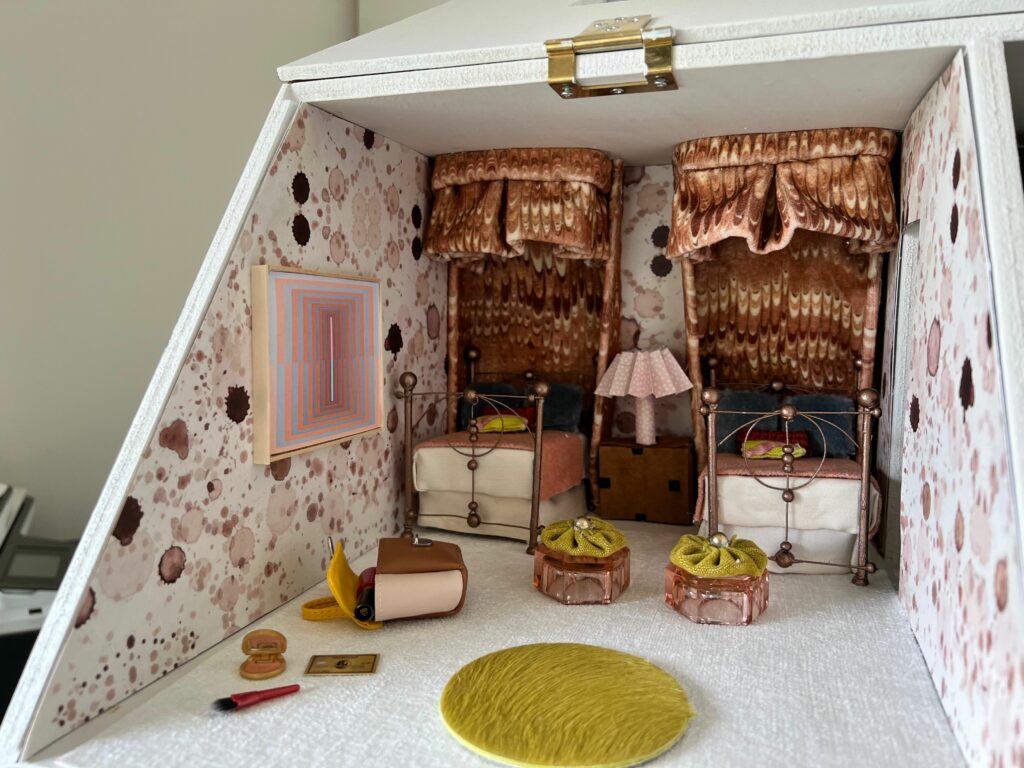 ASCF Executive Director Beth Borck shares, "When Alexandra approached ASCF in early 2022 with the La Petite Maison concept, we were honored to be her partner of choice and beneficiary of this visionary event. The concept behind La Petite Maison pairs beautifully with the mission of A Shelter for Cancer Families — providing stability, shelter, and support for families seeking cancer care in the Texas Medical Center. Our free short-term housing program located minutes from the TMC, provides a fully equipped 'home away from home' to all families regardless of age, cancer type, income, or where they are in their cancer journey. This alignment with our housing mission, alongside Alexandra's passion for design and an integration with the community at large, was proven to be wildly successful with the inaugural 2022 La Petite Maison Gala. The over $150,000 raised by the event allowed A Shelter for Cancer Families to provide over 1,200 nights of free short-term housing and we can't wait to see what 2023 brings."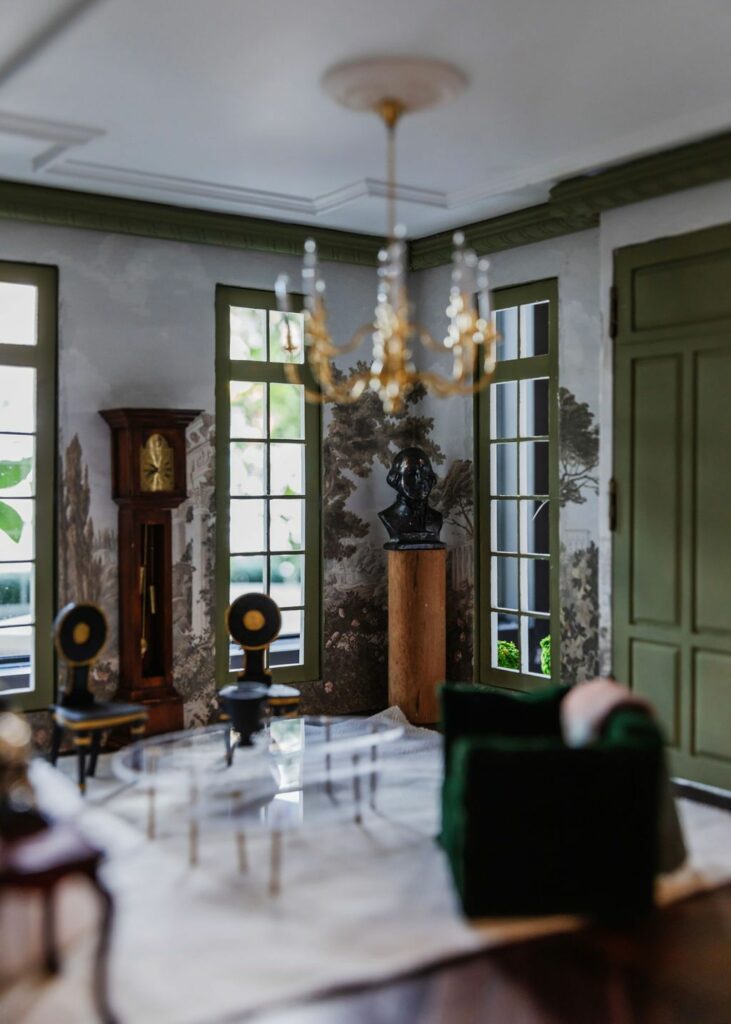 Teaming up to create this year's delightfully unique and detailed dollhouses are some of Houston's most renowned home design and construction professionals:
DOLLHOUSE ARCHITECTURE
Nadia Palacios, Nadia Palacios Residential Design
DOLLHOUSE CONSTRUCTION
ALAIR Homes
DOLLHOUSE DESIGNERS
Amanda Medsger, MEDSGER Studio
Aryn Guillory, Oyster Creek Studios
Bailey McCarthy, Biscuit Home
Emily Spanos, Emily June Designs
Hattie Sparks Collins, Hattie Sparks Interiors, Hattie Sparks
Illa Gaunt and Natalie Steen, Illa Gaunt Art, The Nat Note
Katie Davis, Katie Davis Design
Paloma Contreras, Paloma Contreras Design, Paloma & Co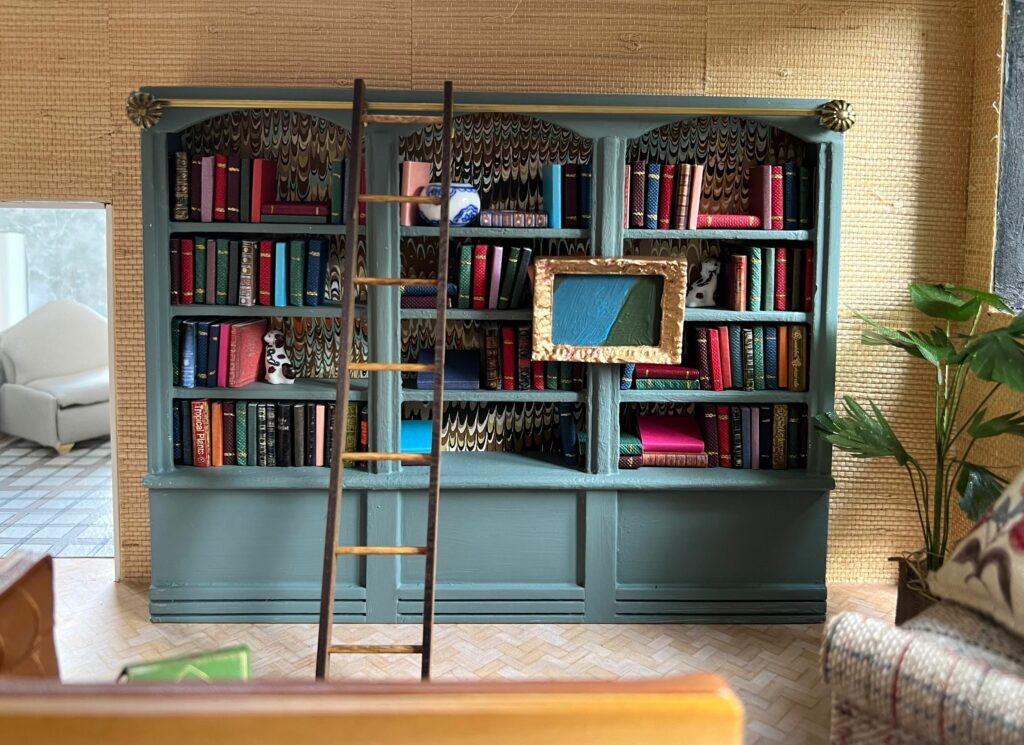 Several dollhouse creators attended the La Petite Maison kick-off event on May 11, a delightful cocktail hour hosted at the home of 2022 dollhouse designer Courtnay Tartt Elias, Principal and Creative Director at Creative Tonic Design. The event served as a welcome opportunity for Houstonians to meet the talent behind the dollhouses and garner excitement for the October gala as they learned more about ASCF.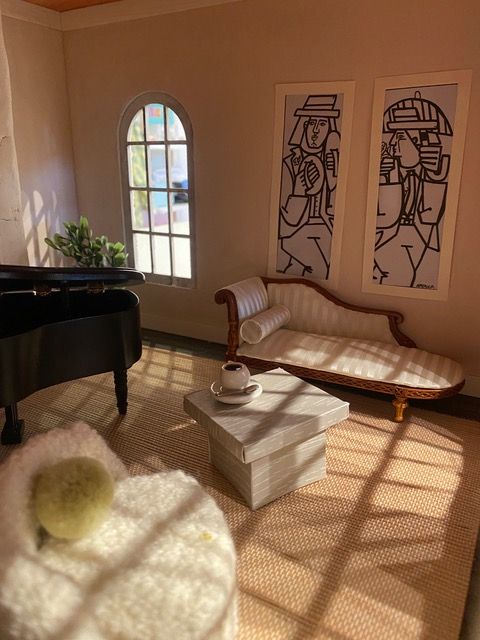 Sponsorship levels for the La Petite Maison Gala range from $500 to $5,000 and tickets are $175 per guest. During the week leading up to the gala, attendees will enjoy the opportunity to view the completed dollhouses at sponsor locations. To learn more about La Petite Maison Gala visit petitemaisongala.com.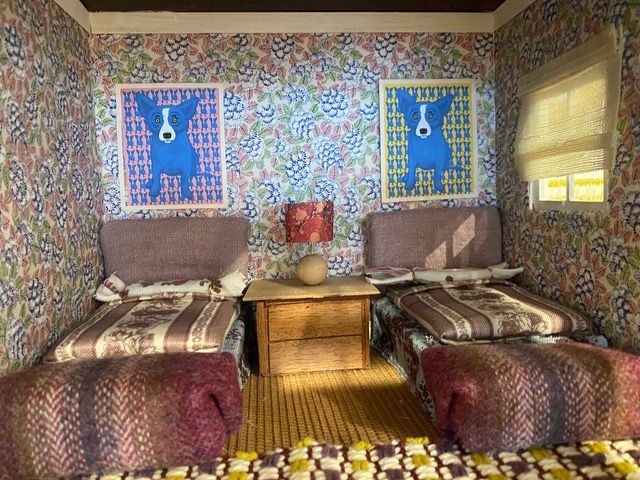 ABOUT ALEXANDRA KILLION
Alexandra Killion, CEO and Creative Director of Alexandra Killion Interiors and visionary behind the La Petite Maison Gala, specializes in using color, texture, and fine art to tell the stories of her clients. She carefully curates timeless spaces of livable elegance by putting a contemporary spin on classic design. Immersed in the design world for as long as she can remember, Alexandra loves that she gets to live her passion every day — designing spaces that give people joy when they walk into their homes.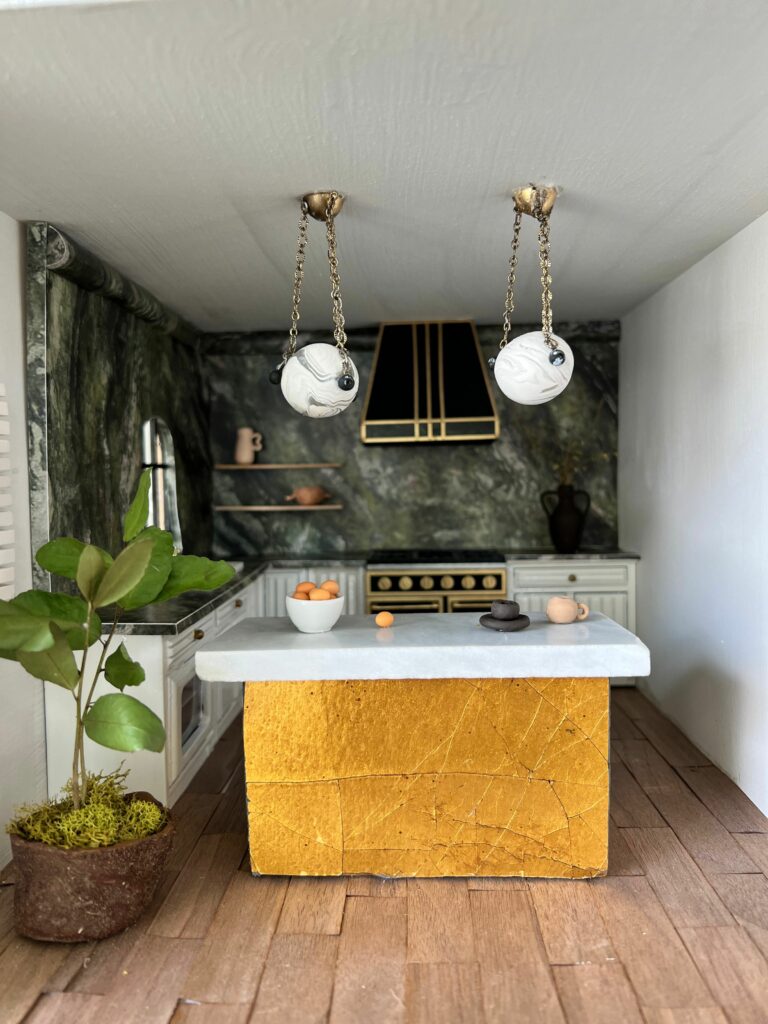 ABOUT A SHELTER FOR CANCER FAMILIES
A Shelter for Cancer Families (ASCF) was founded on the belief that every family enduring cancer deserves the opportunity to focus on their care without the additional burdens of worrying where they will stay, how they will navigate, and if they will miss celebrating important milestones along the way. From active treatment to survivorship or even hospice, A Shelter for Cancer Families provides options when options are limited — at no cost to the families they serve. To learn more about A Shelter for Cancer Families and other ways you can support families being served by ASCF visit cancerfamilies.org.