2023 Global Forum: sessions on international sales issues, global markets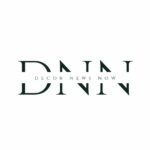 ROSEMONT, ILL (Sept. 2023)—Veteran housewares executives looking to grow their global sales and suppliers new to the international arena will benefit alike from the 2023 IBC Global Forum, Oct. 3-4 in Rosemont, Ill. The annual meeting of the International Business Council provides a platform for attendees to learn from key retailers, key distributors and industry-savvy specialists discussing relevant export topics and providing education on market entry, global product development and marketing strategies.
Overviews by key housewares buyers and distributors covering Canada, China, Eastern Africa, India, Ireland, LATAM, Spain & Portugal, and the United Kingdom along with sessions on opportunities in key markets around the world fill the agenda of the two-day meeting.
The Global Forum is sponsored by the International Business Council (IBC), a special interest group of International Housewares Association members dedicated to increasing their international business. It is open to IBC and non-IBC members, and sessions are geared toward both novice and experienced sales professionals. This year's meeting is being held concurrently with the Chief Housewares Executive SuperSession (CHESS), IHA's annual senior-level conference for industry leaders.
The strong line-up of speakers, who will provide vast opportunities for companies looking for export opportunities, includes two powerhouse retailers in the Americas: Canadian Tire and Sodimac. With 500 outlets throughout Canada, Canadian Tire has a long-standing reputation for integrity and trustworthiness – attributes that have come to be expected by the retailer's customers, 90% of whom live within 15 minutes of a Canadian Tire location. Carolyn McPhearson, vice president – merchandising, Living Division, will discuss the retailer's strategies for purchasing home and housewares products based on consumer preference and the best-practices for selling to this key Canadian retailer.
A home improvement store with a presence in Argentina, Brazil, Chile, Colombia, Mexico, Peru and Uruguay, Sodimac has six different store formats: Sodimac Homecenter, Sodimac Constructor, Imperial, Homy, Dicico and Maestro. Patricia Barreiro, GMM, Home Décor, and Melissa Garza Cantu, GMM, Housewares, Mexico, will discuss the nuances of the LATAM market, Sodimac's purchasing strategies and what makes for an ideal supplier to Sodimac.
Other Global Forum sessions include:
Key Retailer Overview: United Hardware—United Hardware is the leading buying and marketing group for builders' merchants, DIY and home & garden retail stores. Headquartered in Dublin, the group operates from a 140,000-sq-ft purpose-built warehouse, which helps achieve its objective to deliver enhanced purchasing power, marketing, logistics and business advisory support to its independent retailers. Paul Candon, CEO, will discuss how suppliers can work with his group.
North American Housewares Market Trends: Identifying Opportunities for Growth—Canada & Mexico—Circana executives Renee Badiola, director, Mexico Home, and Pam Wood, executive director, Circana Canada, will provide a focused view of the opportunities for growth in Canada and Mexico, drawing on data from the $4 trillion-plus in global consumer spending. Circana is the market research and analytics company created by the merger of The NPD Group and IRI. This session will help identify indicators of where home and housewares consumers and retailers are focusing and the growth trajectory in these two key North American markets.
Key Market Overview: India–Born out of a manufacturing business, thinKitchen serves as the sole distributor in India for renowned home and housewares brands. Anand Baldawa, CEO, will present how, through a multi-channel approach, his company has availed access to premium international kitchenware and homewares products throughout the market.
Key Market Overview: Spain & Portugal—Based in Barcelona, Indòmit, sources global brands and distributes products within the home and housewares markets in Spain and Portugal, increasing awareness of these brands. Marta Papasseit, CFO, and Jordi Balius, CCO, will offer a transparent and direct overview presentation of their markets, including demographics, main channels and volume of sales; highlighting department stores, key home and housewares chains, HORECA, online, mass market and independent retailers; and focusing on trends and nuances of the market and retailers.
Key Market Overview: East Africa—With a focus on East Africa's housewares market, Vitu Zote is a thriving omni-channel retailer and distributor known for its exceptional products and customer-centric approach. Founded in 2014, Vituzote.com is a pioneering specialty housewares website that revolutionized the e-commerce landscape and housewares market in the region. Beginning with a focus on bakeware, the business rapidly expanded its product range and now trades in a wide array of home and garden categories and has established a physical presence in several prestigious tier 1 shopping malls across Kenya. Aaron Thou, managing director, will present best practices for the markets in Eastern Africa, highlighting opportunities in Kenya, Uganda and Rwanda.
Key Market Overview: China–LivingKitchen, a division of EUROIDEA Group, specializes in curating distinctive collections of premier, western brands, imported to China in ranges of kitchenware, tableware and small home appliances. Lin Guo, vice president, Beijing, LivingKitchen Group, will discuss the company's platform that encompasses physical stores and online website, both of which are curated to showcase a perpetually evolving assortment of meticulously crafted home and housewares products, and how suppliers can work with this distributor retailer.
IHA's global offices and representatives, comprising a portfolio of more than 25 key markets, will also offer insights into their key markets. Each Global Office and Representative will highlight the top 5 opportunities awaiting members in the markets where their businesses are focused. This session prepares exporters to explore the expertise and resources offered by this knowledgeable group of industry professionals. Primary markets include: Brazil, Canada, Colombia, Germany, India, Mexico, the Middle East and the UK.
To register or for more information on the Global Forum program and speakers, visithttps://www.housewares.org/exec-networking/ibc-global-forum/