1st Dibs partners with boutique real estate brokerage The Agency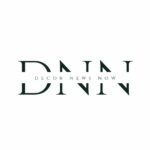 LOS ANGELES – JULY 2023
Global, boutique real estate brokerage The Agency proudly announces the launch of its exclusive partnership with 1stDibs, the leading online marketplace for extraordinary design. This collaboration between both brands aims to provide clients and agents with unparalleled access to exceptional design and personalized services throughout their home-buying journey. Since its inception in 2011, The Agency has become the fastest-growing luxury boutique brokerage in the world and has always sought to elevate the agent experience in unique and engaging ways that prioritize excellent service. This partnership with 1stDibs launches in conjunction with several other luxury partners as part of a larger portfolio that agents and clients of The Agency can access.
"We're thrilled to partner with 1stDibs and provide our agents with first-class service and access to luxury design," said Mauricio Umansky, CEO and Founder of The Agency. "Our brands share a remarkable synergy, and through this partnership, we can leverage our combined capabilities to offer our agents enhanced access to services that truly differentiate The Agency."
As part of this exclusive partnership, clients and agents will have the opportunity to partake in a personalized Private Client Consultation with a specialist from 1stDibs. These in-house experts, also known as design concierges, possess extensive knowledge and experience to assist clients in fulfilling bespoke requests and creating truly unique living spaces. In addition, The Agency clients and agents will enjoy a 15% discount on their first purchase, up to $350 in savings, upon signing up for a 1stDibs account. This discount allows individuals to curate their dream spaces with exquisite furniture, decor, art, fine jewelry, watches, and fashion, sourced from highly coveted sellers and makers in vintage, antique, and contemporary categories.
1stDibs joins The Agency's list of exclusive partners that together offer the company's agents and clients next level access to the best in world class design, hospitality, luxury gifting, and more. This access is what sets The Agency and its independently-owned brokerages, which are known as true global partners, apart from other real estate companies. Rather than simply using brand likeness in their marketing, The Agency's global partners enjoy the same access to leadership, marketing, public relations, training, tools, and technology as our corporate offices. In Q1 and Q2 of 2023, The Agency launched 14 new offices, with more on the horizon in the coming months.
"We look forward to working with clients of The Agency to help them find the perfect items for their new homes," said Nancy Hood, Chief Marketing Officer, 1stDibs. "Through the bespoke services of our Private Client team of art and design experts, we will bring the best in global design to The Agency's clientele around the world."
Founded in 2000, 1stDibs has been instrumental in connecting individuals seeking the most beautiful and coveted pieces with highly regarded sellers and makers. The platform captures the essence of the enchanting Paris flea market, bringing together vintage, antique, and contemporary furniture, home decor, art, fine jewelry, watches, and fashion.
The Agency has a renowned, globally recognized brand that is featured on international television shows including "Million Dollar Listing Los Angeles," "The Real Housewives of Beverly Hills," and "Buying Beverly Hills," which debuted on Netflix on November 4, 2022, with the second season coming soon. The Agency has grown to more than 85 corporately owned and franchise offices across the globe, making it one of the fastest-growing luxury boutique brokerages in the world. Poised for further expansion with like-minded partners in strategic markets, The Agency is noted by The Financial Times as one of America's Fastest Growing Companies and has ranked among Inc. 5000's list of fastest-growing private companies in the country for six consecutive years. Recently, The Agency ranked 18th on the 2023 RealTrends 500 list, and ranked as the fifth-largest privately held independent brokerage in the nation by sales volume. In August 2022, Inman named The Agency Luxury Brokerage of the year.
For more information on The Agency and 1stDibs, please visit http://www.1stDibs.com/About/The-Agency-Partnership/.
The Agency
The Agency is an agent-first, tech-driven boutique luxury global brokerage representing clients worldwide in a broad spectrum of classes, including residential, new development, resort real estate, luxury leasing and vacation rentals. Breaking away from the traditional brokerage model, The Agency takes a collaborative approach to the business, fostering a culture of partnership in which all clients and listings are represented in a collaborative environment. Agents and clients benefit from the shared resources and networks of the entire global team, including in-house creative, public relations and cutting-edge technology divisions. The Agency has closed more than $57 billion real estate transactions since 2011, comprising over 85 offices in ten countries, and counting, as one of the fastest-growing boutique, luxury real estate brands in the world. Watch The Agency on Buying Beverly Hills, a new real estate occu-soap highlighting the high-stakes world of luxury real estate in Los Angeles, currently streaming on Netflix.
1stDibs
1stDibs is a leading online marketplace connecting design lovers with highly coveted sellers and makers of vintage, antique and contemporary furniture, home décor, art, fine jewelry, watches and fashion.