The Shade Store expands its collection with Alexa Hampton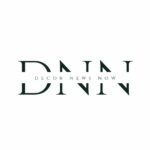 Iconic Interior Designer hones her expertise in classical design for an assortment of fabrics for custom Drapery, Roman Shades, Cornices and Pillows.
Port Chester, NY (July 2023) – The Shade Store, the leading brand for premium custom window treatments, announces the expansion of the Alexa Hampton for The Shade Store exclusive designer collection.
"As a longtime lover of classical design, I wanted this collection to be a fresh take on traditional patterns and techniques," explains Hampton. "It's all about movement and conveying light with designs that bridge the gap between the past and the present. This watery color palette has always spoken to me."
In designing this new collection, Alexa drew inspiration from her love of traditional motifs with an emphasis on embroidered fabrics. The bold designs are larger in scale, leading to a more modern aesthetic. The color palette of tonal blues, greens, ivories and greys softens the materials and fits into a wide range of spaces.
"Alexa has a distinct eye for design and as we continue to see our customers gravitate towards more color, pattern and texture in their homes, we knew that Alexa was just the person to help us deliver a collection that felt new and exciting, and that we knew our customers will love, "explains Ian Gibbs, Co-Founder and Chief Creative Officer of The Shade Store.
"I love the versatility of this collection," Hampton adds. "These fabrics can be beautiful as long,  billowing curtain panels or for sumptuous Roman Shades."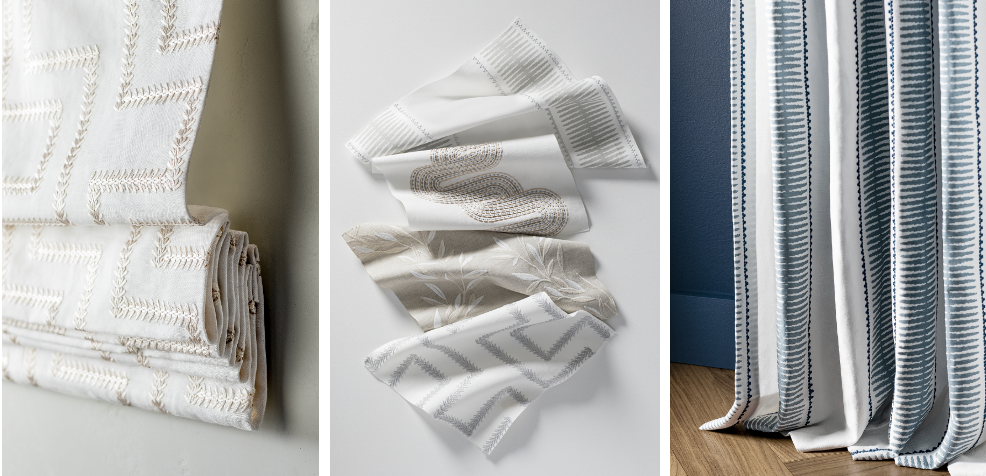 The Alexa Hampton for The Shade Store collection includes the following styles, described here by the designer:
Cloud Chain: "Cloud chain is evocative of a seventies pop art pattern that, as a child of the seventies, beguile me. It is fun and playful."
Roman Fret: "This minimized and abstracted Greek key is architectural and foundational in feeling."
Baluster: "I love how this pattern combines embroidery and printed pattern in a single gesture that combines to create depth for an otherwise subtle design."
Leaf Frame: "Part crown of laurels and part arabesque, this undulating leaf pattern speaks to nature, while maintaining a sense of the urbane."
The expanded Alexa Hampton for The Shade Store collection will be offered at all of The Shade Store's 140+ showrooms nationwide and online. Consumers and designers are welcome to take home free swatches to help choose custom window treatments that best complement their space. Every order from The Shade Store is handcrafted in the USA and ships free in 10 days or less. The
Shade Store also offers professional measurement and installation around the country to help make the custom window treatment process truly simple.
About The Shade Store
The Shade Store is a premium custom window treatment company with a rich heritage in luxury textiles and interior design. Its exclusive collection of more than 1,200 in-stock fabrics and materials provides customers with an unparalleled amount of style and customization options. Every window treatment is proudly handcrafted in the USA, hung and tested for quality assurance and ships free in 10 days or less. With 135+ showrooms nationwide, The Shade Store offers a complete range of design services for consumers and design-trade clientele, including swatches, complimentary professional window measurements and photo rendering. Additionally, the company is an advocate for environmental sustainability: For every purchase made, the company provides the 'Gift of Shade' by planting a tree in partnership with the Arbor Day Foundation. For more information about The Shade Store, please visit http://www.theshadestore.com.
About Alexa Hampton
From New York City to Hangzhou, China, Alexa Hampton's project portfolio encompasses luxe, beautifully layered urban apartments, expansive town and country residences, private airplanes, and yachts. Newly inaugurated into the Architectural Digest's AD100 Hall of Fame and a member of the Elle Décor A List and House Beautiful's Top Designer list, Hampton translates the classical principles of good design and decoration into some of today's most elegant, enduring, and functional domestic landscapes.