The CHAIRity event of the season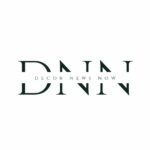 The CHAIRity event, the flagship fundraising initiative of The Green Chair Project, brought together an exceptional roster of talented designers who not only lent their talents to redesign chairs but also crafted enchanting room vignettes, inspiring attendees with their innovative designs.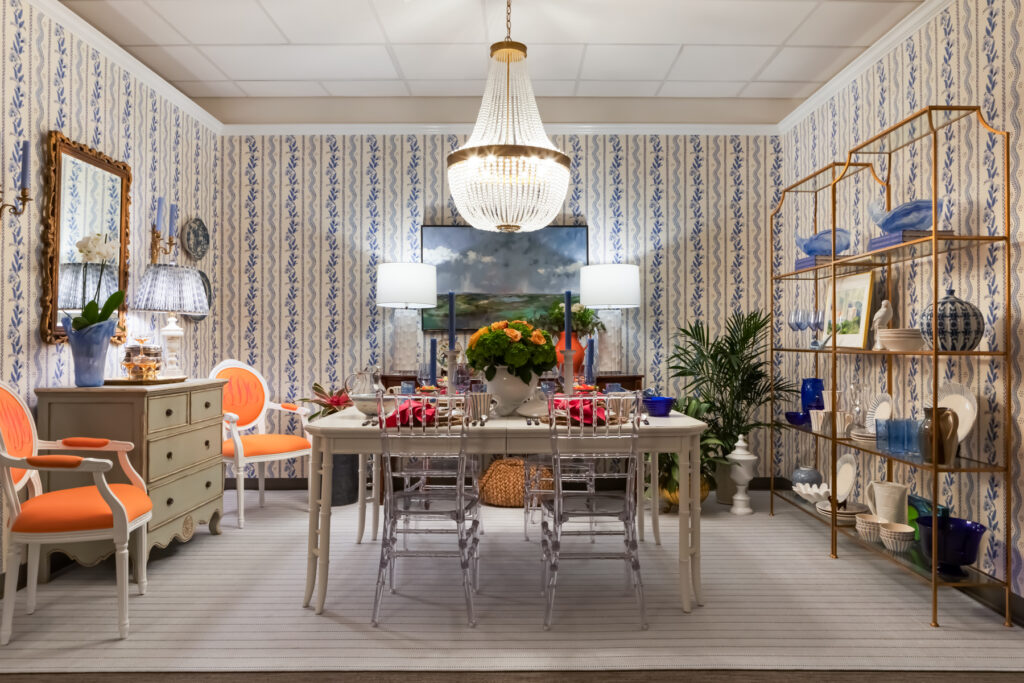 This year's event was the most remarkable yet, thanks to the generous support of industry leaders and sponsors (listed below!) who graciously donated their time and resources to ensure the success of the event.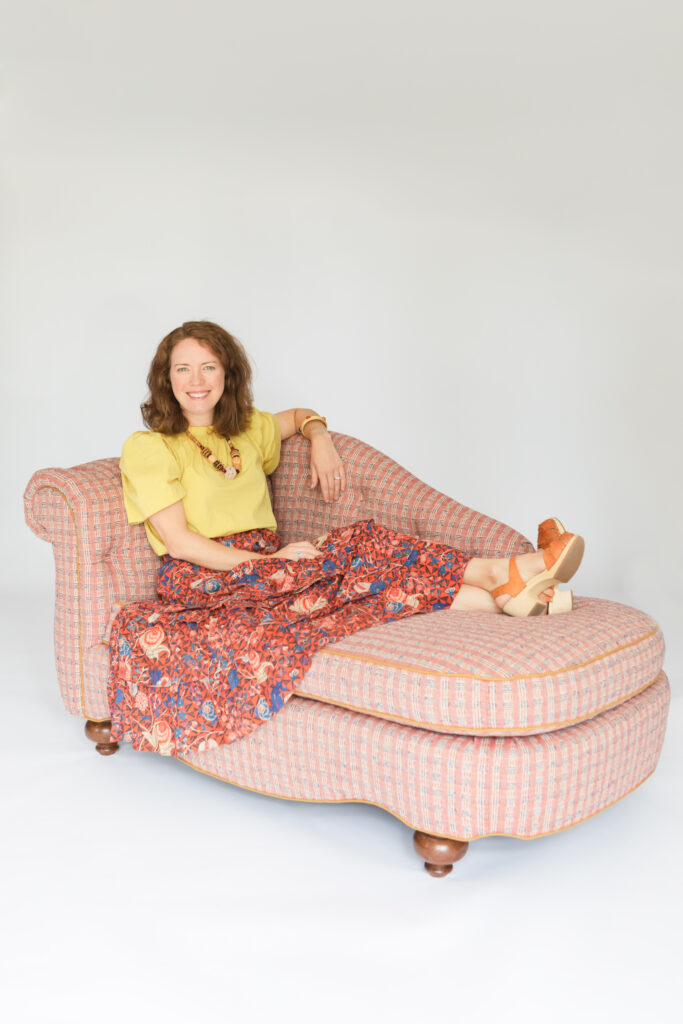 Throughout the three-day event, attendees had the privilege of mingling with the brilliant minds behind the living spaces and chairs on display, all of which were available for purchase supporting the non-profit's mission. The event also hosted book signings by acclaimed authors Whitney English and Carley Summers, and an engaging floral arranging segment led by Katie Wood and friends. Attendees witnessed the artistry of live painting by Karen Scott and gained insights into upholstery and fabric lampshade craftsmanship with experts like Brittany Bailey and Sandra VanSickle. Moreover, Spoonflower artists, including Danika Herrick and Whitney English, offered exclusive consultations, adding an enriching layer to the event's offerings.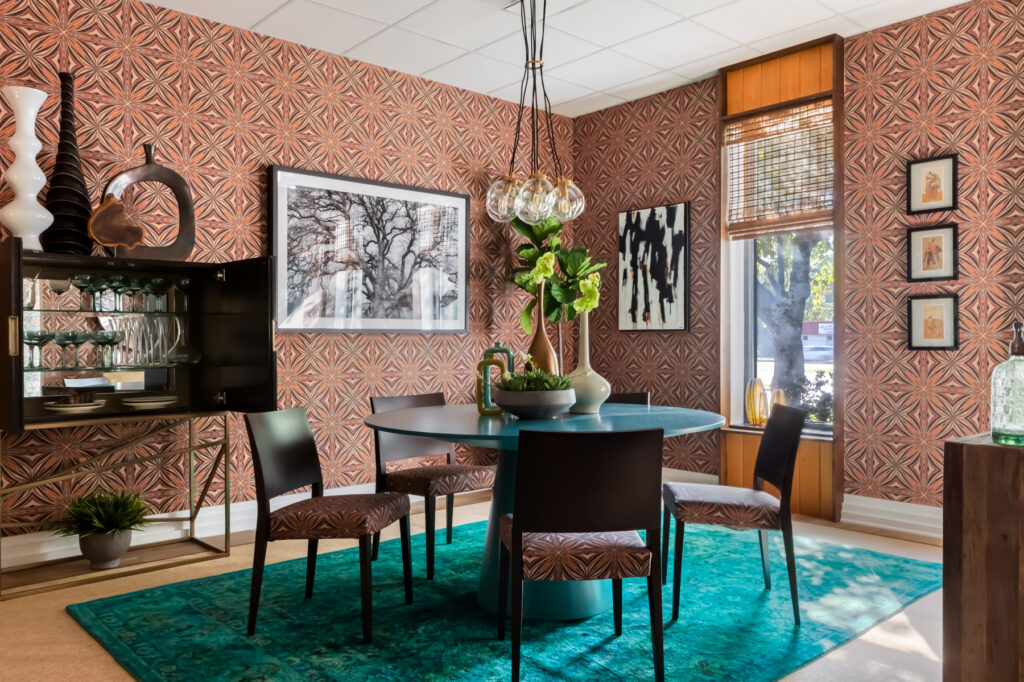 As of September 1 – just before the event – The Green Chair Project has provided an astounding 1,367 beds and cribs for children, as well as furnished 1,001 households with the quintessential elements of home. The tremendous turnout at the CHAIRity event ensures that these numbers will continue to rise, brightening the lives of countless individuals and families well into 2024. The total funds raised during this remarkable event will be announced soon, further underscoring the impact of this community-driven initiative.
Participating Designers
LIVING SPACE DESIGNERS –
Barnett Adler, Adler Design
Cassie Adams, Cassie Adams Designs
Lori Moscato, Casual Elegance Designs
Sally Williams, Colorful Concepts Interior Design
Lauren Burns, Lauren Burns Interiors
Liles Dunnigan, Liles Dunnigan Interiors
Tonya Hill, Opalus Designs
Gigi Sireyjol-Horsley and Virginie Birgand, Paysage Home
Nicole Ingram, Stacy Nicole Interiors
Susan Tollefsen, Susan Tollefsen Interiors
Jamie Meares and Dustin Slemp, Jamie Meares and Dusty Slemp
Chrissie Meadows, Quintessentials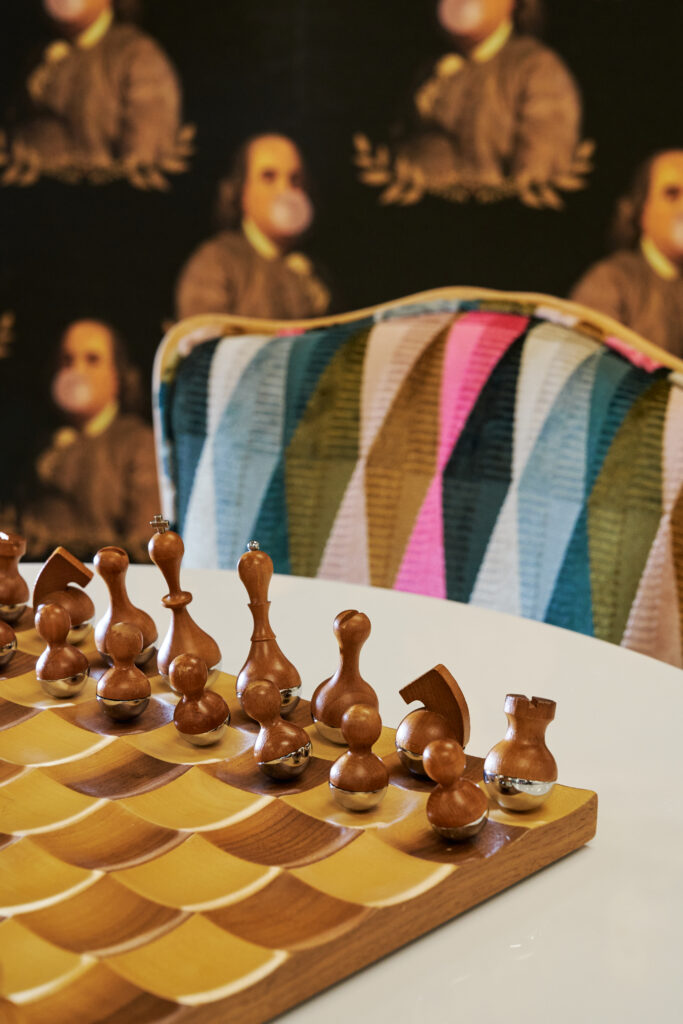 VIGNETTE DESIGNERS –
Robin Jarvi, Calyco Interior Designs
Lauren McKay, Lauren McKay Interiors
Meredith ASID, Sponsored by Southern Studio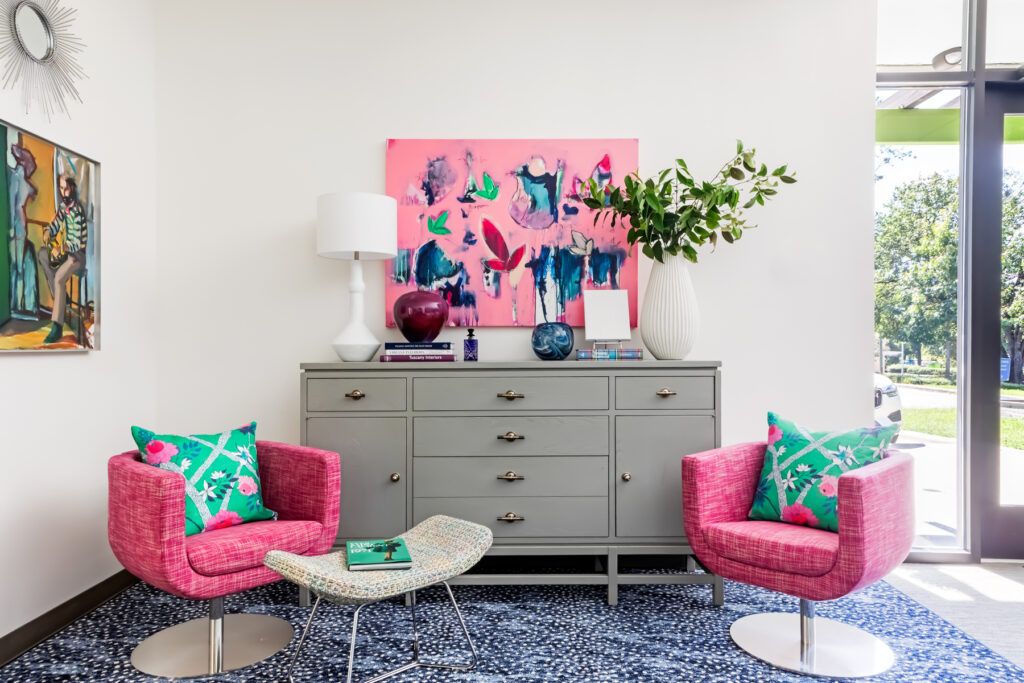 CHAIR DESIGNERS –
Amy Johnson, Fain Interiors
Anna Applegate, Anna Applegate Interiors
Meredith Wyche, Design Works Studio
Elizabeth O'Neal, Elizabeth O'Neal Interiors
Heather Jennings, Blackwell & Jennings
Kate Hutchinson, kate.h.design
Kristin Bartone, Bartone Interiors
Kristin Tharpe, Parker | Tharpe
Laura Koshel, LK Design
Maggie Dillon, Maggie Dillon Interiors
Nichole Blough, Nichole Blough Interiors
Tula Summerford, Design by Tula
About Green Chair: For over a decade, The Green Chair Project has been an unwavering beacon of hope for Wake County families, tirelessly working to make essential home furnishings accessible to all. Since its inception in 2010, this remarkable non-profit has touched the lives of over 30,000 individuals, transforming their living spaces into havens of beauty, comfort, and functionality. With a heartwarming commitment to the community, The Green Chair Project recently concluded its most remarkable CHAIRity event yet, redefining the meaning of home with a multi-day design showcase.