Sherwin-Williams rebrands color and design center as DesignHouse
Paint and wood coatings specialist Sherwin-Williams has rebranded its global color and design center in Greensboro, North Carolina, as DesignHouse. The name change late last year is part of an effort to expand the facility's reach and better communicate its services.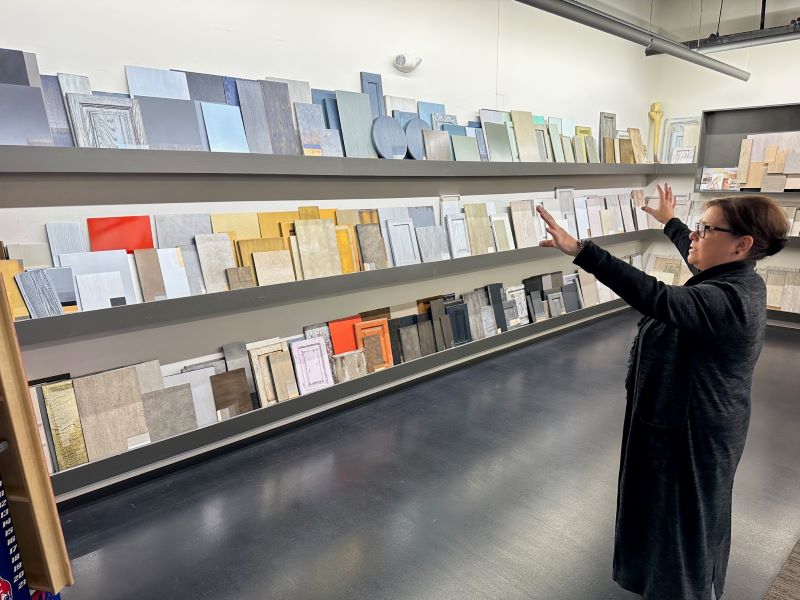 DesignHouse offers design services to the residential furniture industry, as well as contract and hospitality, architectural building products, kitchen and bath, flooring and specialty products that include finishes developed for guitars. It had been known as SW Industrial Wood, Global Color & Design Center since its inception 21 years ago.
"DesignHouse is where you come for custom colors and proprietary finishes that suit who it is that you are," said Lauren West, director. "We will take your ideas and translate that into a finish for you with a system that can be re-created anywhere around the world and for wood products with production in mind, not just samples."DesignHouse employs six color and finish stylists and two marketing professionals who work on 100 projects a month for clients ranging from lifestyle retailers to case goods importers and manufacturers, including Amish wood furniture producers. On the residential side, its services include furniture but also extend throughout the home, from the "front door and windows to flooring and even the back patio," West said.
"Home furnishings definitely uses our facility the most … and we run really lean for what it is that we do, but we are so efficient at it and we have our eyes on the landscape of what is going on," she said, noting that the furniture industry is setting finish trends in other areas, such as kitchen and bath, flooring and architectural building products that are becoming more like furniture in their form and overall appearance.
"They all follow each other, and home furnishings leads the way with breaking trends," West said, adding that the DesignHouse name also will be used on sister color and design studios in China and Vietnam that also specialize in wood coatings.
According to the company website, these facilities will remain focused on developing "state-of-the-art" wood finishes while the DesignHouse for performance coatings facility in Minneapolis focuses on metal coatings.
Key services include trend forecasting from company color experts, color consultations that use data gained from the company's large network of paint stores in North America, and research and development insights from on-site application labs where stylists replicate finishes and provide necessary technical expertise to help make finishing lines more efficient and cost effective.
The facilities also offer clients and product development teams a chance to collaborate on various projects, setting trends that often start at the upper end of the furniture segment, moving down to more popular price points.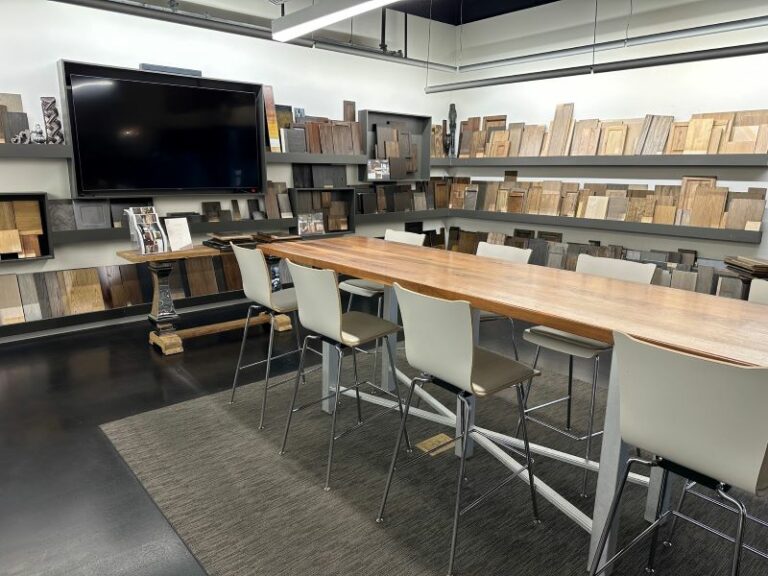 Who does West believe will benefit the most from DesignHouse moving forward?
"It is wholesale. It is OEM. It is industrial designers and people who don't know what the (DesignHouse) does," West said, adding that its services also extend to many well-known lifestyle retailers who have long been setting trends in the marketplace. "It has never been marketed, and now there is an opportunity to market it as DesignHouse. That is my goal."
She also made a clear distinction between the services DesignHouse offers to the industrial wood segment and services offered at typical Sherwin-Williams stores. "You can't go to a Sherwin-Williams store and get what it is we do for them," she said. "We are not selling paint: We are creating a brand that you want to bring to market and a representation of what you think that is. We are just helping you bring that to life."