Pandemic-related clouds are parting at Sunnyland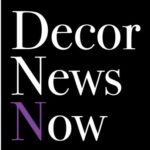 Sunnyland Outdoor Living has kept to the basics — high-quality, good-value products and superior customer service — through more than 50 years of family ownership.
And it shows.
But that's not to say that the Dallas-based retailer is content to simply put one foot in front of the other. Far from it. Relatively late in its history, in 2020, the company opened a store in Frisco, Texas, north of Dallas but part of the sprawling metro area.
The new store — smaller by far than its massive 37,000-square-foot flagship showroom — was in a popular area and sales growth took off, to the point that Sunnyland was named one of the fastest-growing privately held companies in Dallas late last year.
The award, from the Caruth Institute for Entrepreneurship at Southern Methodist University, was given in November to David Schweig, president, and son Brad Schweig, vice president of operations.
Brad Schweig was quick to attribute the retailer's growth to the new store opening, customers spending more time outdoors and a large range of inventory that is in-stock and ready for delivery.
"In this challenging world of retail, I believe our foundation, business model, core values, business ethics and integrity are the foundation that enables Sunnyland to continue to be profitable and to be successful for our family's next generation and for the years to come," David Schweig said after receiving the award. "It is an absolute honor for Sunnyland to receive this recognition."
Sunnyland carries dozens of brands, including Castelle, Brown Jordan, Lloyd Flanders, O.W. Lee, Steve Silver, Tuuci, Vanguard, Woodard and others.
The Schweigs will tell you that for progress to continue, it will take a renewed emphasis on merchandising, product assortment and improving lead times, while at the same time, controlling costs and inventory levels.
"Really, it's going to be all of the above," said Brad Schweig. "We want to have products that are both unique to us, as well as products that people are looking for. We are looking for items that have a great value while still meeting our high-quality standards. It's not easy to find items that fit both requirements but we think we have found a few."
He added that he expects sales to slow down somewhat.
"Part of that is simply due to the fact that they were so high for the past two years," he said. "Everyone has redone their patios and homes and are ready to spend money outside of the home. Higher prices on everything from Big Green Eggs to a carton of eggs is affecting consumer spending habits, too."
Both say that they have seen their fair share of challenges in recent years. David Schweig said that reliable shipping information has been hard to come by — and he has handled it by being proactive and keeping customers updated, even if he knows they will be upset.
He added that the one positive that he sees on the horizon during the coming year can be boiled down to one word: normalcy.
"Both our domestic and international suppliers are returning to more realistic shipping schedules," said David Schweig. "We are no longer paying extortion fees for overseas containers. For the past two years, we have been attempting to run our business with no game plan. Our longtime suppliers couldn't tell us when they would ship to us with any accuracy, because of their lack of raw materials or physical labor to make their products. We couldn't tell our customers when their custom orders would arrive because of constant manufacturing setbacks, back orders and repeated delays."
He added that even if the manufacturers shipped the product, it might be on a ship, a dock or in the back of a trailer for weeks because of labor shortages. All of it led to retailers having to ask customers for deposits for special orders, without being able to tell the customer when the order would arrive.
Brad Schweig said that another challenge has come from being able to hire good help. Turnover has been low but "it's been a challenge trying to find quality people for roles we do need to fill."
What works — and how
The Schweigs say that the success of sales depends largely on what products are chosen from manufacturers.
"We're looking at the value or look that they have, compared to what we already offer," said David Schweig. "We are also looking at who already carries it in our market. And who is their customer base — low end or high end?"
The elder Schweig added that Sunnyland's formula for success depends on a large inventory in stock, knowledgeable team members, perks from the in-house Sunshine Club, the "365 White Glove Delivery" program and its no-hassle return policy.
To get the word out, Brad Schweig said the store is continuing to reevaluate ways that it has done marketing in the past and looking at different ways to invest.
"Connected TVs are a great way to reach customers today with their detailed marketing to ensure we reach the right customer," he said.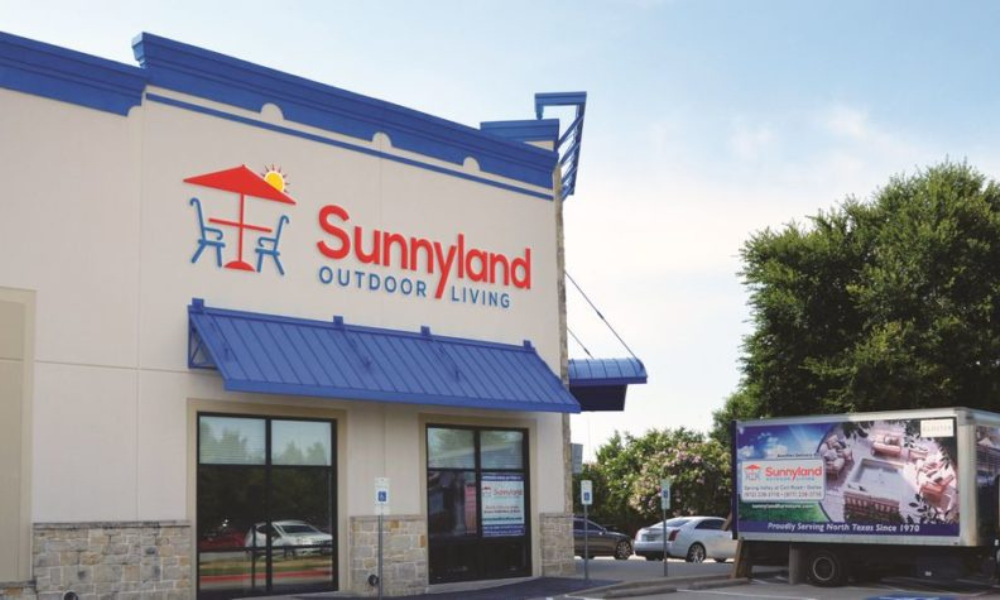 There are competitors out there — both full-line and online — that must be considered.
"Full-line furniture stores usually take the same approach when buying outdoor," David Schweig said. "They buy lower price points, which typically means lower-price imports. They are conditioning the consumer to expect less in longevity and comfort."
On the online front, Brad Schweig said that it's an area ripe for improvement.
"Our website does have functioning e-commerce and our online sales continue to grow each year, but it's still a very small percentage of overall sales," he said. "We hope to continue to enhance our website so that our local customers can shop on their terms — online, in-store or omnichannel."
The store is also getting the word out about itself through an annual festival, called the North Texas EggFest, which will take place this fall for the seventh time. Brad Schweig said that last year's festival had almost 750 participants — and they hope to continue to grow the event more this year.
Any advice for struggling casual retailers?
"Stand out in the crowd," said David Schweig. "Create an environment where the consumer wants to shop with you. Don't be another 'me-too' retailer where there is nothing special about you."