Mavisten Edition launches 'golden hour glow' Emberline bulbs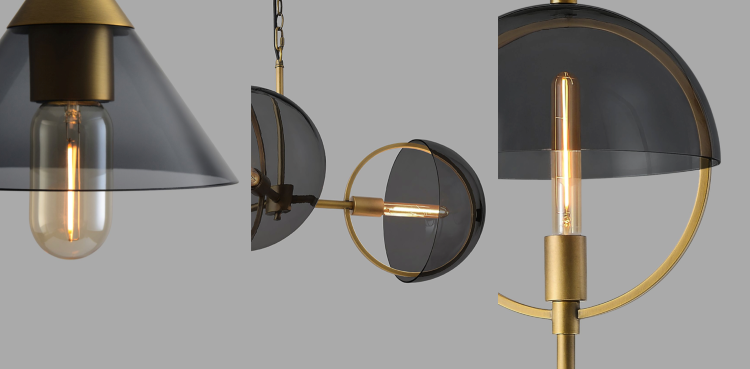 Knowing that lighting can be as much about the right bulb as the fixture, luxury lighting brand Mavisten Edition has launched Emberline LED bulbs.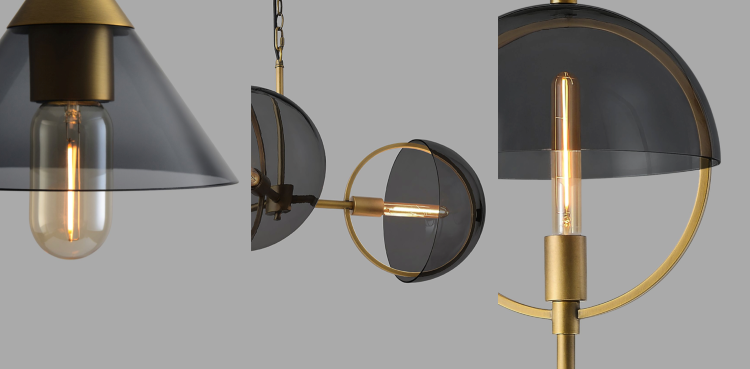 "My inspiration for Emberline is the original Edison bulb. I want to leverage the environmental benefit of LED and capture the atmosphere of the golden hour glow," says Michael Almodova, founder of the San Francisco-based company, which offers chandeliers, pendants, table lamps and floor lamps inspired by the California sunset.
The bulbs are made of tawny amber glass with brass screw bases. As LEDs, the bulbs require less heat and energy than standard bulbs. Almodova points to a number of other benefits of the Emberline bulbs, including the fact that the filaments create "a soothing glow reminiscent of the vintage tungsten bulb" and that the bulbs emit a steady light that "can be reduced to just a faint glow — like embers in a smoldering fire."
The bulbs are available in essential shapes and sizes, with prices from $13 to $189. (A trade discount of 20% is available.) Emberline bulbs fit into standard lamp sockets, are ETL-certified, meet Title-20 in California and have a lifespan of 20,000 hours, the company says.
Almodova, who previously was director of product development for RH and who created the lighting assortment for the company, noted the bulbs are good replacements for incandescent filament bulbs in RH lamps. The bulbs also are part of the design of fixtures the company has done for Arhaus and Hinkley, he said.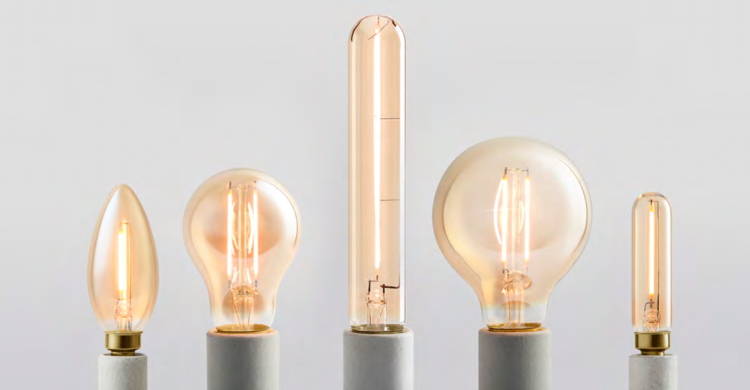 Mavisten Edition offers interior designers some good advice and reminders for selecting the right bulb for the fixture and space:
Check the maximum wattage of a fixture and never put in a bulb with a higher rating than the label specifies, or you run the risk of a fire. (The assembly instructions or website usually list the recommended bulb.)
Make sure the bulb fits into the socket.
Warm white bulbs are typically best for most home use because the light is more calming to the brain. Cool white/daylight bulbs are best for offices and other workspace because the light is more energizing.