Hudson Valley Lighting Group Debuts Spring 2023 Collections at High Point Market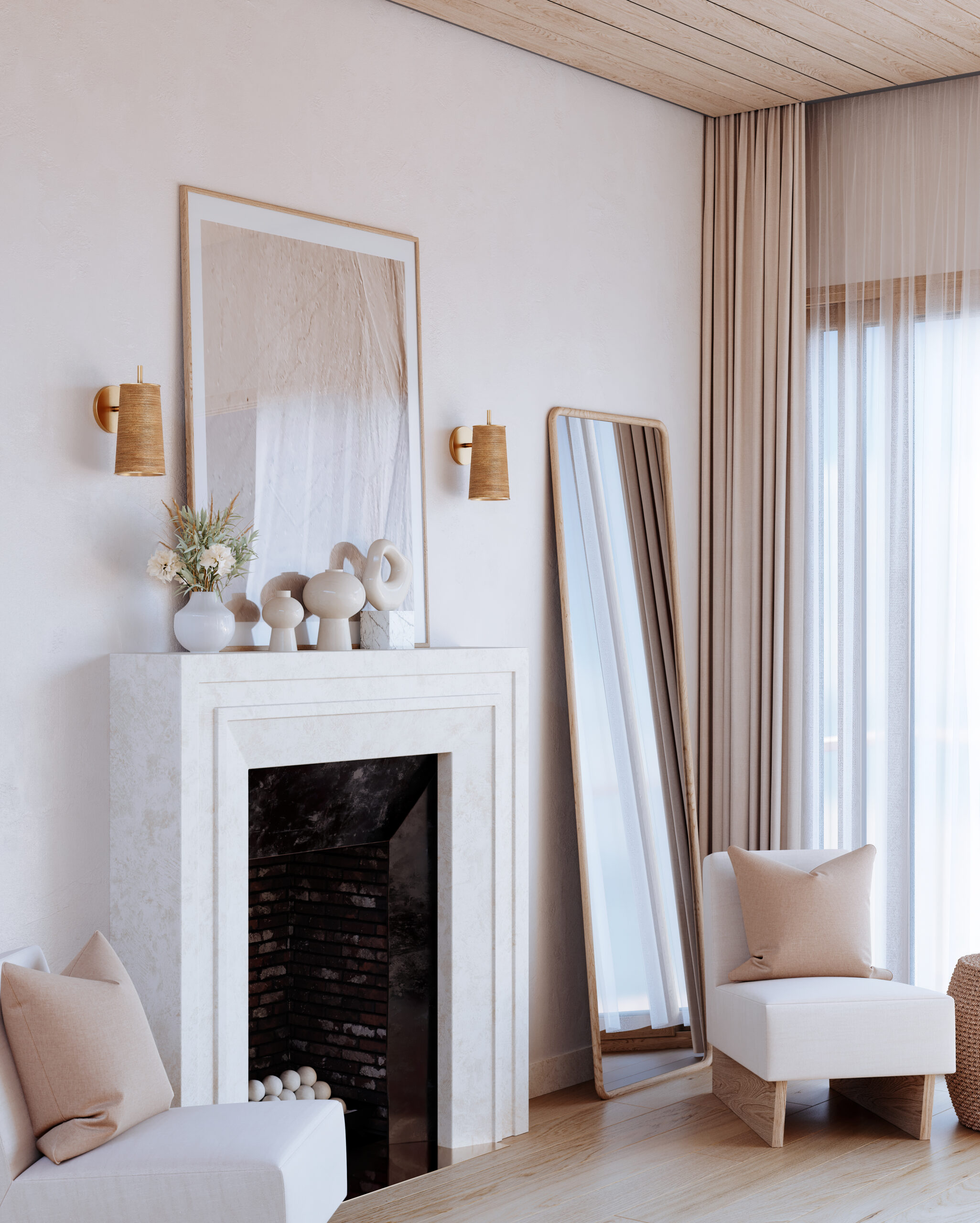 This weekend at High Point Market, Hudson Valley Lighting Group introduced the latest
fixtures for the Corbett, Hudson Valley Lighting, and Mitzi brands. With an emphasis on
luxury, sophistication, and materiality, the newest lighting offers a fresh design perspective
that seamlessly balances trends with timelessness.

Highlights included Mark D. Sikes' collaboration with Hudson Valley Lighting, new in-line
Hudson Valley Lighting and Corbett, and 27 new fixtures across 10 collection families
created in collaboration with Ariel Okin, the newest creative for Mitzi's Tastemaker Series.
To discover the Spring 2023 Collections visit hvlgroup.com.
NEW FOR HUDSON VALLEY LIGHTING

Hudson Valley Lighting presented its third capsule collection
with interior designer Mark D. Sikes, who continues to bring his
architectural and bespoke design qualities to a refined roster of
new fixtures. From the petite and portable brass Highgrove Wall
Sconce to the ruffled twist of the Rousham Pendant, Sikes' latest
works feature a variety of modern essentials that are equally
functional and statement making.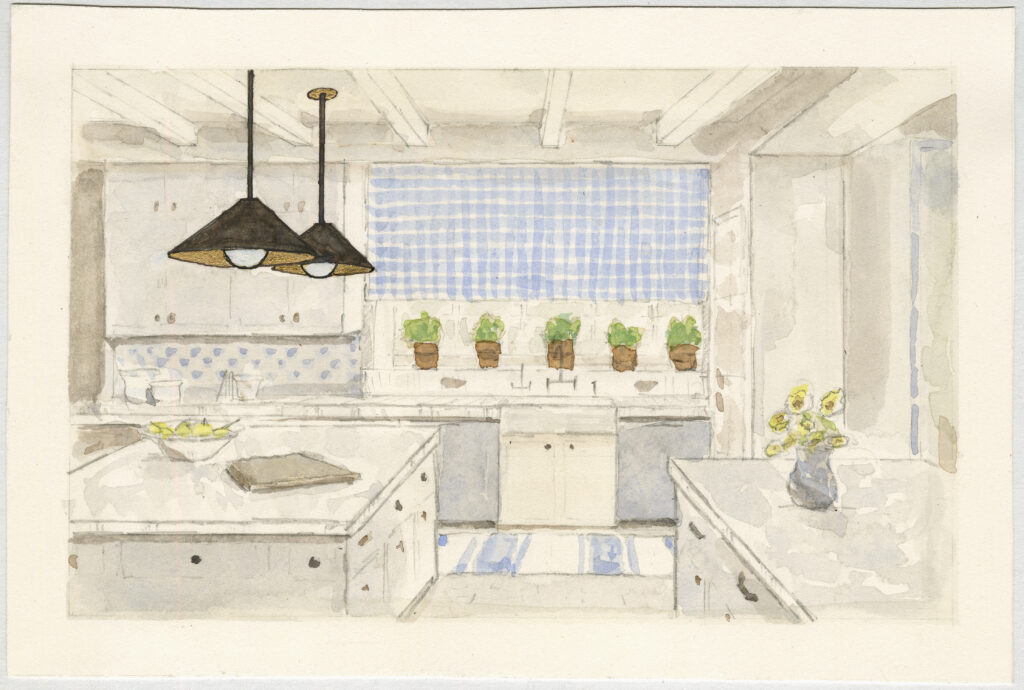 Sikes further expands on earlier collection families of his
including Metal No. 2 and Somerset, bringing new finishes and
colorways into the fold that maintain the same, beautiful quality
as those introduced before.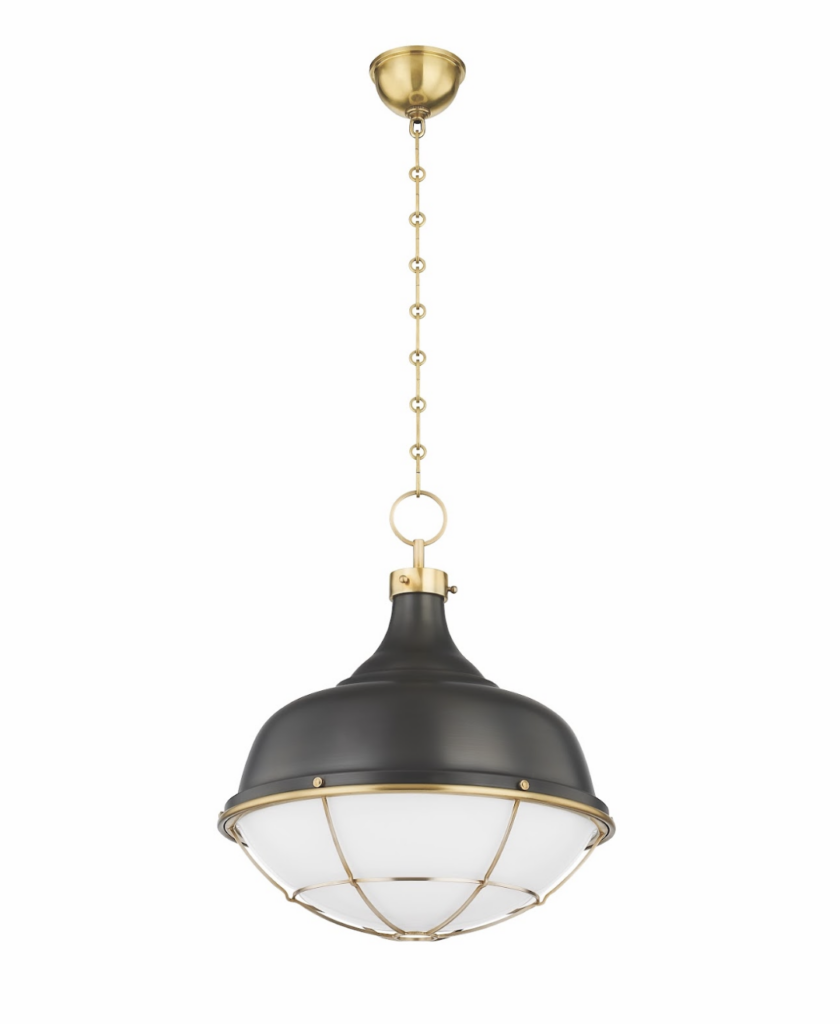 Hudson Valley Lighting also adds to its in-line assortment with thoughtful, progressive
essentials designed to enhance the mood of any space. Embodying the timeless, tailored
style the brand is known for, HVL explores new and unique glass techniques this season
within families such as Thornwood, Hilo, and Wasson, which respectively offer ethereal
appearances, stunning shade shapes and etched detailing.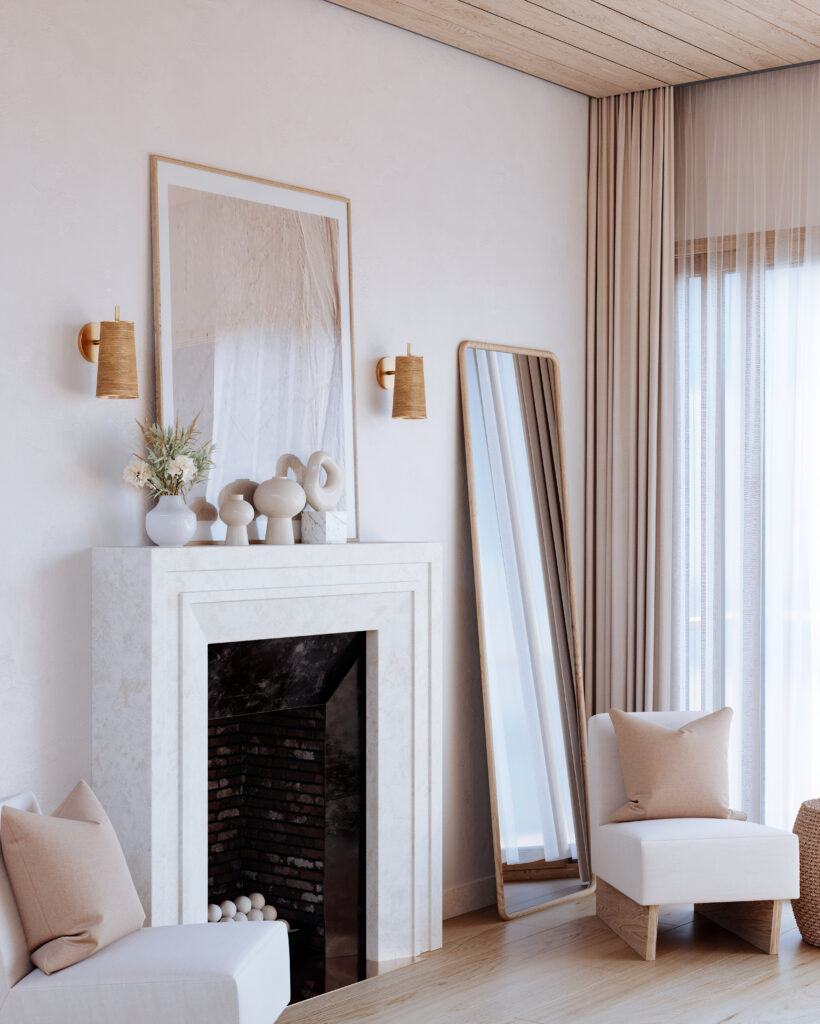 The brand also embraces fluid curves through a dynamic, luxurious lens, unveiling the Welland Chandelier with integrated
LED with a looping, draped design that maintains simplicity, while honing in on nourishing,
earthy materials in fixtures like the Milner Table Lamp.
Finally, HVL draws further upon its
timeless style foundation, debuting fixtures including Donnell, Lincroft and Edmonton, with
the creative intention to give new life to these perennial designs, each fit for the
contemporary interiors of today, tomorrow and yesterday.
NEW FOR CORBETT LIGHTING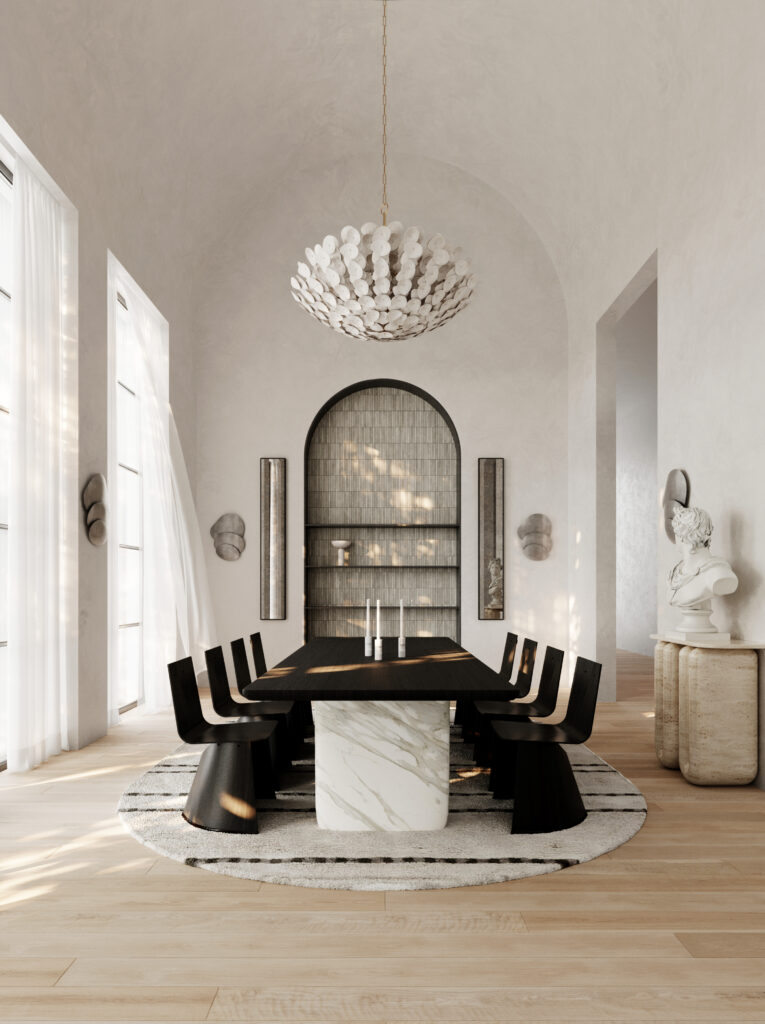 Corbett Lighting introduced a collection of chic, art-inspired fixtures that set the tone for a
new era of sophisticated, unique exuberance. Cosmic, geometric shapes come to life in the
Emille Wall Sconce and Alula Chandelier, while opulent materials shine across
jewelry-inspired pieces such as Semilla and Althea and the
striking alabaster found in the Rome, Perth and San Juan
sconces.
This season, Corbett also drew inspiration from the natural
world, presenting an assortment of breathtaking fixtures that
evoke a sense of rebirth and luxuriously pave the way for a
romantic revival. Reminiscent of a weeping willow, the Genoa
Collection is accented by clear and frosted glass drops, and
the Mirielle Wall Sconce takes a more whimsical, branch-like
approach, using Clear Craquelle Crystal for added shine.
Furthermore, the Esme Flush Mount features leaf and plated
glass accents, while white wash coco shell makes a
long-awaited debut in the Aimi Collection, both of which
continue to portray Corbett's successful range in statement
making through unique materials.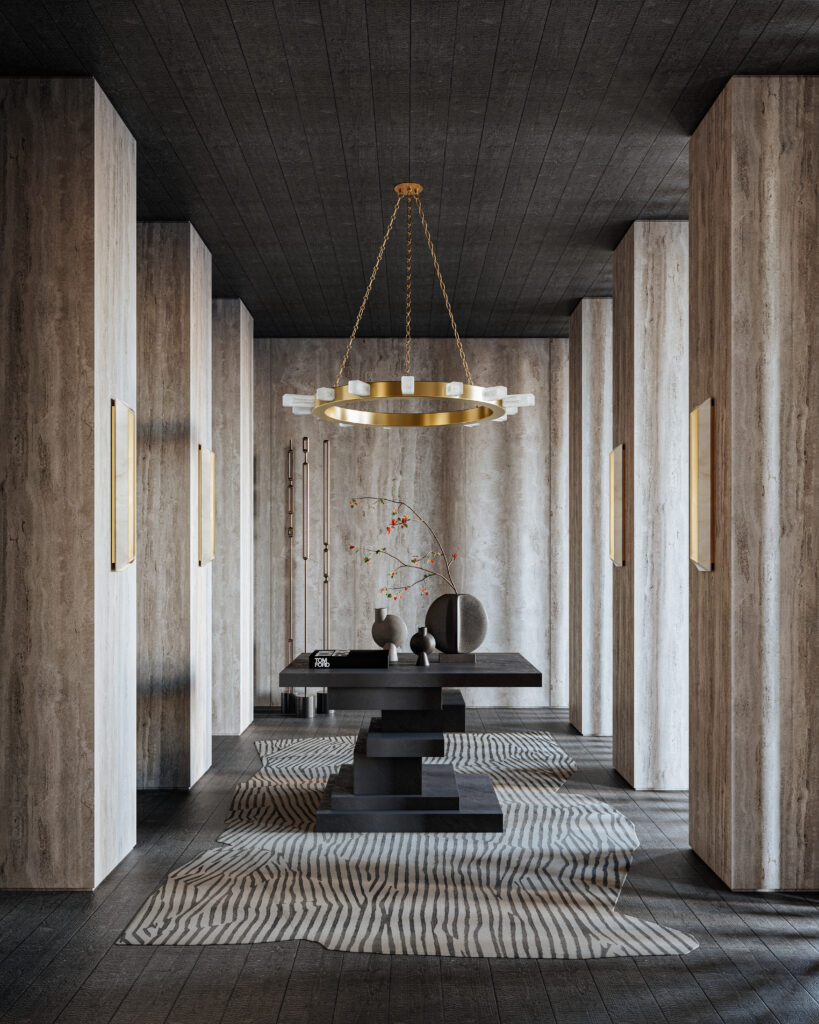 Reimagining what functional looks like, Corbett also expands this spring with new LED
lighting that sustains its brand standard of luxury. The elegant Celeste Chandelier features
three glass-beaded LED tubes that come together in a beautiful cascading silhouette, while
the Citrine Chandelier's powerful, striking stature utilizes LED bulbs.
NEW FOR MITZI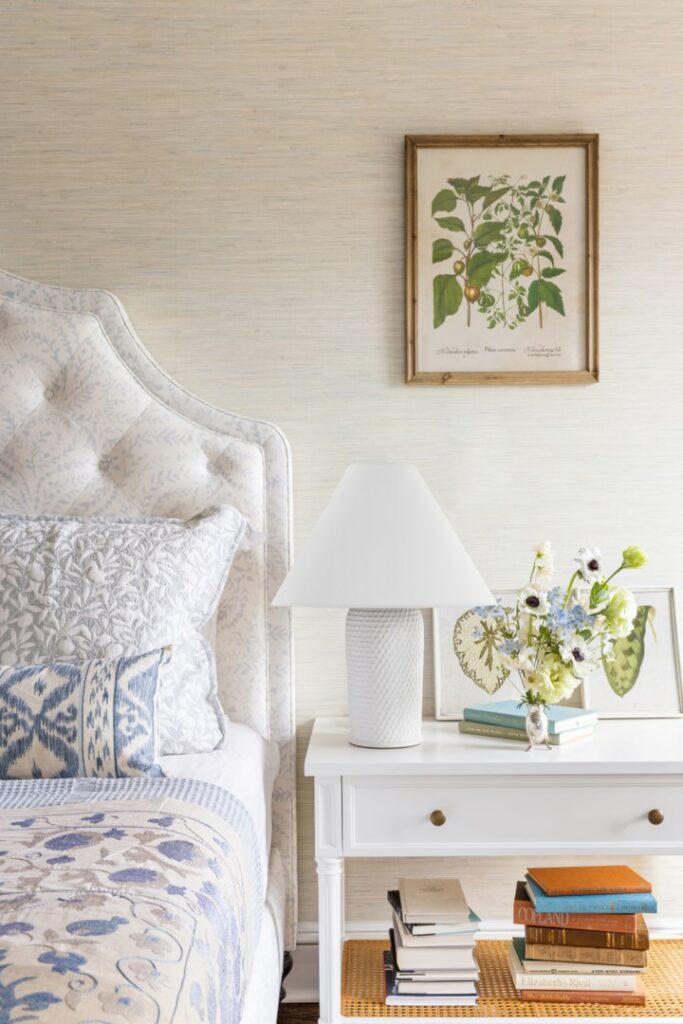 Mitzi continues its Tastemakers series with Mitzi/Ariel Okin,
which serves as the designer's first exploration into lighting.
Ariel's love of clean lines, texture and patterns can be seen
across the fixtures, as well as less traditional design details,
such as Fifi's scallop detailing. The carved, faux bamboo seen
on Banyan was inspired by Henry Link Bali Hai, while Fenimore
uses Ariel's signature blue on the shade.
Lastly, Ariel's collection includes an assortment of five table lamps that perfectly
complement each other; highlights include Aimee's blue ombre base, Annabelle's ivory,
dotted finish and Susie's ceramic, faux woven textured base.