Glen Raven, Inc. names Bret Kelley president of Trivantage, LLC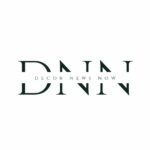 BURLINGTON, N.C. (July 2023) — Glen Raven, Inc., a global leader in performance fabrics, announced today that Bret Kelley will be the next president of its Trivantage distribution business following the retirement of Steve Ellington on Jan. 1, 2024. Kelley and Ellington will work closely during the transition to provide customers and industry with continued support.
"Bret is laser-focused on solutions for Trivantage customers," said Leib Oehmig, CEO of Glen Raven. "He demonstrates every day the power of relationships and puts the customer first and foremost in every decision. Bret's vision and tireless energy will serve him well as the next president of Trivantage."
Kelley has served as vice president of sales for Trivantage since 2014 and his career in the high-performance textile industry spans nearly 30 years. He joined Trivantage after 21 years with Highland Industries, Inc., where he led sales and marketing efforts for technical fabrics in commercial, industrial and military applications.
"At Trivantage, we need to be where our customers are before they get there," Kelley said. "Our partners are evolving at a rapid pace and we are committed to their success over the long term. My priority is to ensure customers can count on Trivantage for new product innovation, best-in-class service and a customer experience that is second to none."
Ellington has made a significant contribution to the growth of Glen Raven's global business during his 41-year career with the company. He served as president and general manager of Glen Raven Custom Fabrics and was instrumental in the acquisition of Dickson-Constant, which established Glen Raven as a global company. He also was instrumental in the formation of Trivantage, one of Glen Raven's largest global subsidiaries, and has led the distribution and marketing services business since 2009.
Ellington said Kelley's passion for serving customers and earning their trust will continue to transform how Trivantage serves its partners.
"Bret's deep industry knowledge, strategic vision and customer-centric approach make him the ideal choice to lead Trivantage into its next phase of growth," Ellington said. "He is a trusted advisor who is steadfast in his commitment to our industry and the customers we serve. I look forward to working with Bret in the months ahead to ensure our transition is seamless and provide the support our customers count on from Trivantage."
About Glen Raven
Founded in 1880, Glen Raven, Inc. is a family-owned company known for delivering innovative fabrics and solutions with compelling design and exceptional quality through a portfolio of global businesses. The company serves a variety of markets, such as shade, marine, furniture, window, protective and more through category-leading brands including Sunbrella®, Dickson® and GlenGuard® as well as its Trivantage® distribution and Glen Raven Logistics businesses. Headquartered in Burlington, N.C., Glen Raven, Inc. has a presence in 23 countries and multiple production facilities in the U.S., Europe and Asia to serve the global market. For more information, visit https://www.glenraven.com/.
About Trivantage
Trivantage is the nation's one-stop shop for fabrics, hardware, accessories and expertise for the awning, marine, upholstery, shade sail, window covering and related industries. Trivantage offers over 9,000 products, including wholesale performance fabric by the yard, hardware, cordage, trim, thread and more. Its best-in-class customer experience, hassle-free ordering, personalized service and commitment to having the largest inventory are second to none in industries where orders must be done right the first time. Visit Trivantage.com or connect @Trivantage on Facebook, Instagram and LinkedIn.