Gift for Life raises record $160,000-plus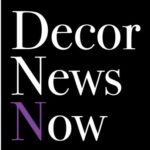 Charitable organization Gift for Life marked its 30th anniversary by raising more money than ever for charitable causes: $160,495. The money was raised was through 15 fundraising campaigns held throughout 2022, including several new initiatives.

Since its founding in 1992, the all-volunteer organization has motivated the gift and home industry to donate more than $6 million in connection with at-market events, cause marketing initiatives and direct donations.
"This year was record setting in several ways," said Peter Schauben, Gift for Life founder, in a news release. "We raised more money, we held more fundraising events and we launched new initiatives in order to help more people. It's immensely gratifying that representatives from all areas of our industry — brands, buyers, sales agencies, market makers, media and industry suppliers — have stepped up to support our efforts so wholeheartedly."
The funds raised this year benefitted Gift For Life's current pandemic-inspired focus on crisis-related hunger relief, as well its legacy mission connected to HIV/AIDS treatment, prevention, education and advocacy. The majority of funds was raised for World Central Kitchen through more than a dozen fundraisers. In addition, a record $48,091 was raised by the 2022 Gift For Life/NY NOW AIDS Walk New York team.
Highlights during the 30th anniversary year included several first-time Gift for Life events. Most notably, the organization held its first event during High Point Market, "Home vs. Hunger," which raised $18,085 in October.
Other new events were Dallas Market Center's "Showrooms Feeding Families," which raised $22,551; "Come Together," which raised $23,150 at International Market Center's Atlanta Market and Las Vegas Market; "Fine Lines January Market Fundraiser," which raised $11,507; "Seattle Market Gives Back," which raised $5,176; "Shoppe Object Feeds Families," which raised $1,289; and NY NOW winter and summer campaigns, which raised $1,071.
Industry special events raising funds for World Central Kitchen also included Gifts & Decorative Accessories' 2022 Retailer Excellence Awards ($23,287); 2022 GHTA Conference ($4,091), and the Gift Shop Plus/Stationery Trends 40 Under 40 Awards ($198).
Two additional fundraising initiatives – Crystal Media's 10th anniversary campaign and H.E.L.P. by T. Jazelle's "Give Back Collection" custom-designed bracelet – will extend into 2023.
"This was a very special year as we added to our board membership, raised record funds and expanded our reach," said Cole Daugherty, chair of Gift for Life. "Our industry's generosity knows no bounds. Several new fundraising campaigns are currently in development for 2023 gift and home markets, and details will be announced in the coming weeks."
In the meantime, donations in honor of Gift for Life's 30th anniversary will be accepted through year-end at https://donate.wck.org/GFL30.