Exclusive brands, designer focus help Kolo Collection succeed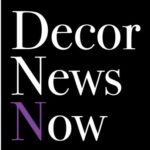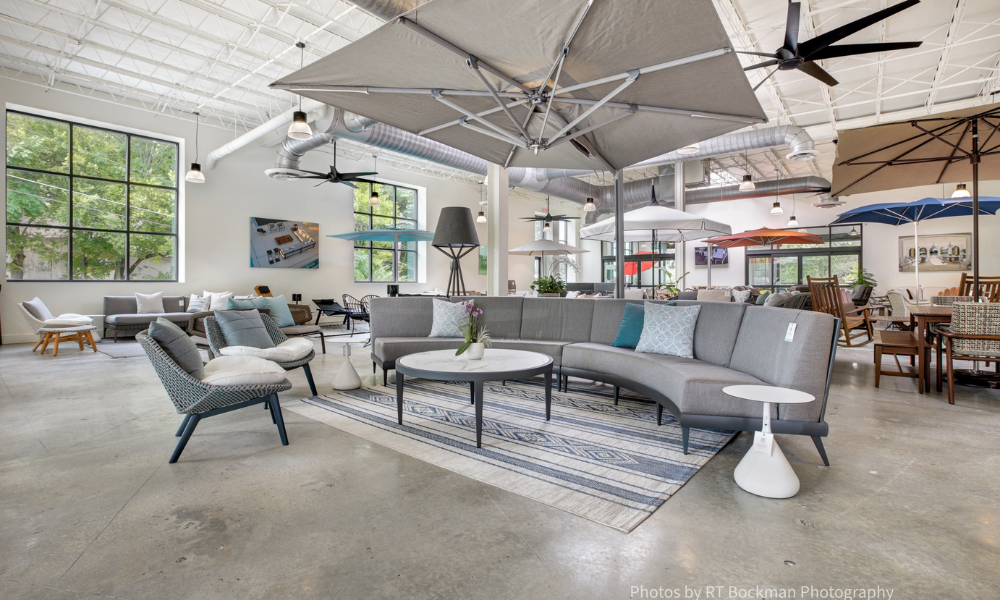 Greg and Michelle Martin — co-owners of Atlanta-based outdoor retailer Kolo Collection — say that the best way to meet today's economy is with purposeful action.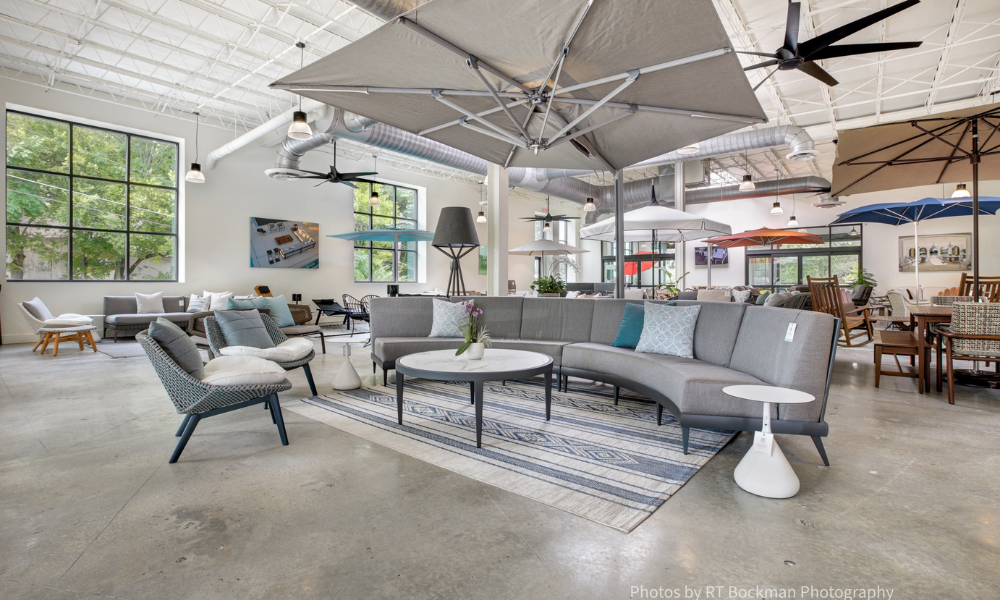 "There seems to be a lot of uncertainty over the economy, which, in turn, creates concern for how sales will react," says Greg Martin. "We can all agree that the demand for home goods that spiked during the pandemic has lessened considerably. Without the mad scramble of clients looking for product that they can get as fast as possible, the question becomes, how do we move forward in 2023?"
For his part, Martin said that Kolo Collection is laser-focused on product assortment.
"We are not (and never will) try to go after sales by lowering price points," he says. "Even in periods of economic contraction, those with wealth will still have money to spend. Those in the middle will cut unnecessary expenditures like outdoor furnishings."
Accordingly, Kolo Collection has reduced the amount of floor space for any line that can be found elsewhere in its markets — and has increased floor space that is exclusive to Kolo Collection in its sales region.
Kolo Collection, which is celebrating its 20th year in business, is in two main market areas: Atlanta and Nashville, Tennessee. The original showroom is on the west side of Atlanta, not far from midtown and downtown and was relocated last year. The location in Atlanta Decorative Arts Center opened in 2015. In December 2019, Kolo Collection opened in the Nashville Design Collective.
The stores offer such brands as Brown Jordan, Lloyd Flanders, Tropitone, Dedon, Mamagreen, Tuuci, Pavilion Furniture, Jensen Leisure, Frankford Umbrellas, Vondom and Royal Botania.
"We are approached by many manufacturers from all over the world," Martin says. "Our criteria is pretty simple: high quality, high design, and it can't compete with our other lines."
As this season progresses, Martin expects to see fewer transactions but will keep pace and grow sales by selling more per transaction.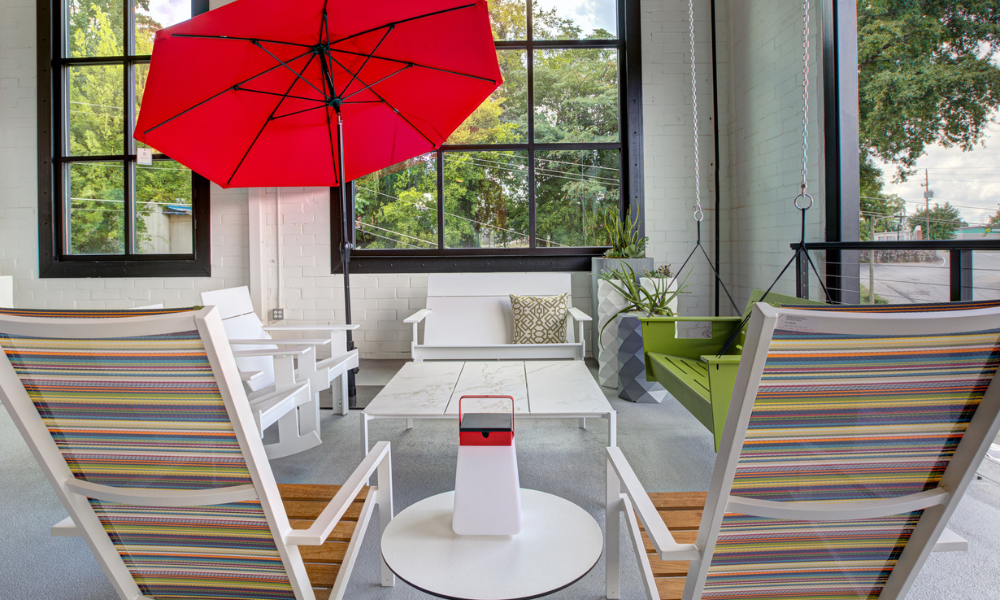 "Foot traffic is down now that the pandemic is all but over," Martin says. "Also, we know from our online service partner that searches for 'outdoor furniture' in general on the internet are down. In order to grow sales, we have added dollars to the advertising budget, primarily through print ads in shelter magazines and specialized events. For instance, we are working with Dedon to co-host a special event for our best design clients at the High Museum here in Atlanta."
Martin says the store uses many different channels — including Google Ads, print ads, events, e-blasts and frequent website updates — to reach existing and new customers, as well as marketing efforts by the three showrooms, to get the word out.
"Our showrooms are not crowded and have very few accessories," said Martin. "This clutter-free environment creates a space for the furniture to be seen and appreciated."
In another marketing effort, the Martins connected one on one with their customers.
"My wife, Michelle, wanted to reach out and connect with some of the amazing clients that have supported us for the last 20 years," Martin says. "She personally sent emails to many of them to thank them for all they have done for us and ask them if they would mind sending in a testimonial that we could publish on our website. Bottom line is selling is so much more than the ringing up of an order. We ensure that our customers know we are here for them now and in the future."
Day to day, Martin says he's not too concerned about full-line furniture stores or online sales drawing business away.
"Our business model is not affected by full-line furniture stores selling outdoor furniture because none of our lines sell to them," Martin says. "Additionally, the price point of our product is not being sold at most full-line furniture stores."
As far as online goes, "there are only a few of our lines that sell either direct from the manufacturers or through resellers online. The reason it is not an issue for us is that we only work with companies that protect brick-and-mortar stores by controlling online pricing," he says. "Additionally, our customer has a relationship with us and relationships will get the sale almost 100% of the time."