Designing special rooms for special people

Last week, we brought you the story of Susan Wintersteen, who founded Savvy Giving by Design, a nonprofit that makes over bedrooms for children facing medical crises, and told you how you can get involved in her efforts. This week, we look at what goes into creating those special spaces — and how such thoughtful design elements can be incorporated into rooms for your own clients with special needs.
When asked to redesign the bedroom of a teenage boy paralyzed in a car accident, Susan Wintersteen immersed herself in the world of ADA-compliant design. The CEO, principal and creative director of Savvy Interiors in San Diego, hadn't worked on a space that met guidelines emanating from the Americans with Disabilities Act. So, she did what she always does when faced with a new challenge: She read everything she could, reached out to medical experts, consulted with design colleagues who'd worked on such spaces and, of course, talked to the teen and his parents about his unique situation.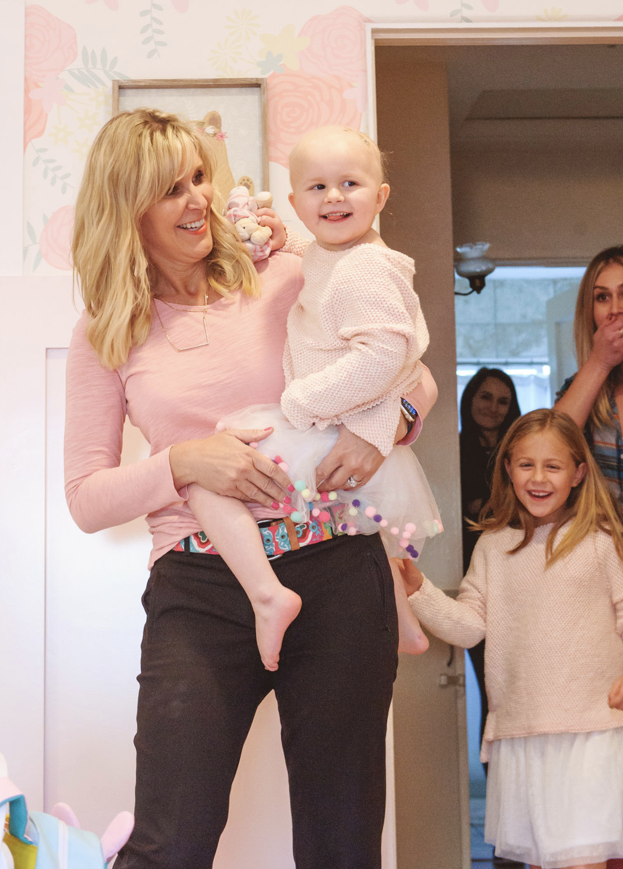 Since founding Savvy Giving by Design, a nonprofit dedicated to designing rooms for children facing medical crises, in 2014, Wintersteen has learned a lot about creating special bedrooms for special children. The spaces — whether for kids with cancer, traumatic brain injuries or other major medical conditions — require a balancing act. The rooms must function in many ways like hospital rooms, with easy-to-clean surfaces and space for medical equipment, but these are also kids' bedrooms. They need to be engaging, cheerful spaces where children are eager to spend time with siblings or friends, rather sterile spaces that leave them feeling trapped and isolated.
The principles that Wintersteen and the Savvy Giving team incorporate into these bedrooms — and the consultative, research-intensive process they follow before starting on any design — can be used by other interior designers who have clients who are elderly, who have medical conditions or who have other special requirements.
Because, at the heart of Savvy Giving's work, is a desire to create deeply personal rooms that meet the specific needs and preferences of the kids. And that's a universal goal of good design.
What goes into a room
At the start of any Savvy Giving project, Wintersteen and her team meet with the child and their family, but they may also consult with a variety of health care providers, including physicians, home health aides and occupational therapists. Does the child require middle-of-the-night treatments or daytime rest? The answer will affect lighting choices. Is the child immunocompromised? Do they have allergies? If so, the team will incorporate allergen-, mold- and bacteria-resistant surfaces and materials.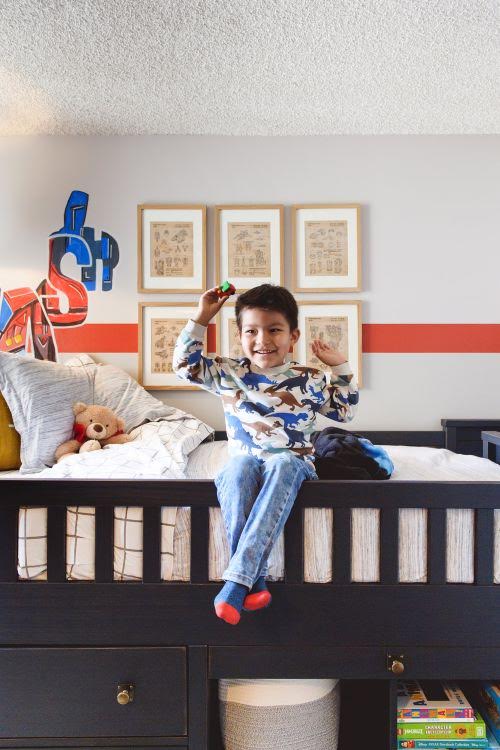 While every room is unique, Wintersteen says there are some common elements in many of the spaces Savvy Giving by Design creates.
· Flooring: Immunocompromised children don't need carpeting that could harbor dust mites, mold and other allergens, so most rooms get easy-to-clean, solid-surface flooring.
· Lighting: These rooms typically require two types of lighting, Wintersteen says. First is cheery, bright light that lifts kids' moods and gives them the illumination they need to read, craft, play or do puzzles. "And because these kids are getting medications throughout the night or might not be feeling well, a parent needs to be able to come in and turn on a soft light. So, dimmers make a huge impact. The children can gently wake up and then get back to sleep quickly," she explains.
· Window coverings: In many children's rooms, window coverings are an afterthought and typically aren't very functional, Wintersteen says. Ill or injured children need light-blocking shades so they can nap during the day. "We have one little girl with a brain tumor who gets really intense headaches, and she wanted to be able to make her room dark, so we installed a remote-controlled shade so she could lie in bed and still pull the shade down," Wintersteen says.
· Bedding: The Savvy Giving team often upgrades a child's bed to a larger size to allow a parent to lie down with them. Other kids benefit from an adjustable bed base that allows them to raise and lower their head or legs to get more comfortable or drain fluid from parts of their body.
· Storage and organization: Wintersteen and her team often need to make room in the space for medical equipment and install organizational systems to keep clothing and other items tidy and easy to locate. "A lot of the kids' feedback that we've received over the years is that they feel like their space is better organized, cleaner and fresher," she says. "They know where everything is and where everything's supposed to be, and that gives them a sense of calm."
Those are some of the functional considerations.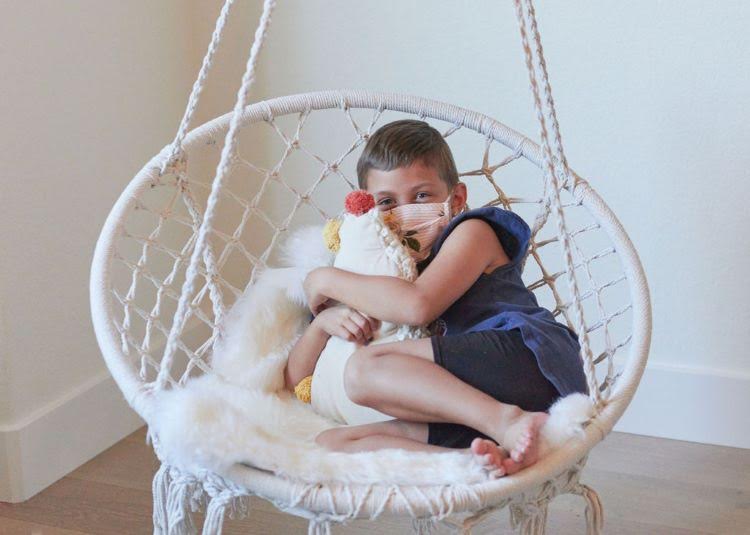 A fresh room and a fresh start
On the personal side, Wintersteen and her team try to create spaces that nurture the kids and let them enjoy the activities they love most. "We might create a fun area for art or gaming, or study areas so they can keep up for schoolwork. … Studies have shown that, emotionally, kids benefit from a room that's well designed because family members come in and linger longer, and friends come over. They want to go see the room and hang out and play," she says.
Like any room makeover, these design projects usher out the old and bring in the new. But that transition has deep meaning for these kids. "For a lot of them, their old rooms reminded them of the life they used to have, especially our young teens who may have had sports posters or lots of pictures of them playing sports or doing things with their friends," Wintersteen says. "But they can't do those things anymore — or those activities have been suspended for some time. It can be a cruel reminder of the life they used to have. Creating this space is about giving them a new life. And the fresh start has a big impact on them emotionally."
"One of the things we hear from their parents all the time is they can hardly get their kids out of the rooms," she continues. "They want to be in their rooms all the time, to have their friends over, to play dress-up, to do art. (The rooms) give them a safe, fun place to hang out. It's improving their social skills; it's improving their moods. It's just the most rewarding thing."(Savvy Giving by Design has chapters around the country and a Pop-Up Designer Program that pairs individual designers with Make-A-Wish design projects. To learn more about Wintersteen's nonprofit and how you can get involved in its work, check out our story that ran May 24.)