CarbonShack collaborates with ByFusion on upcycled furniture line Bright Seas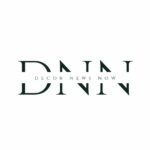 Los Angeles, CA (September 2023) – CarbonShack, a sustainably-focused residential design and interior products firm, embraces and teaches the message of sustainability, often by combining art and design, always with beauty, craftsmanship and efficiency at the core. To that end, CarbonShack has added to its sustainable bonafides by launching a new furniture line titled "Bright Seas" in collaboration with a company reshaping the future of plastic waste, ByFusion. The furniture pieces are literally made of blocks comprised of marine plastics removed from our oceans.
"Bright Seas" pieces, which can be used both indoors and outdoors, are made of ByFusion's construction-grade ByBlocks® which transform dangerous marine plastics into functional blocks, typically used as a construction material.
CarbonShack has taken the blocks, stacked and joined them together to form sturdy, comfortable and colorful seating and tables. The "Bright Seas" chair can stand alone, or be lined up in multiples to form settees and sofas. The "Bright Seas" coffee table, with its softly rendered bottom edges, offers a functional low plinth for serving food and drinks, or displaying works of art. The pieces are inherently water-resistant, and optional plush seat pads of sustainably-produced hemp fabric may be added.
"There is no shortage of opportunities for all of us to become responsible stewards of the environment," states Greg Roth, Senior Designer for CarbonShack. "By repurposing not just this innovative sustainable construction product, but also the waste product itself (harmful sea plastics), we hope to shift focus to the notion that good design can also do good."
"Bright Seas" provides a concentrated example of what CarbonShack does everyday: embrace the reuse, repurposing and conscientious planning of materials in every aspect of both their design-build business and their interior design business.
Adds Roth, "When we build, we know that the idea behind embodied carbon through a home's frame or concrete foundation can sometimes feel abstract. We hope that exposing clients to something inherently fresh, fun, and obvious – such as Bright Seas – will encourage an easier, more tangible path to environmental understanding, while achieving our clients' interior design goals."
"'Bright Seas' is the perfect example of how design and sustainability can harmoniously coexist. Seeing ByBlocks® being used to create beautiful, functional furniture serves as a powerful reminder that every one of us can make a positive impact on our environment," says Heidi Kujawa, CEO of ByFusion. "Thanks to the team at CarbonShack Design for leading the way. We are honored that ByBlock was selected to be a part of your visionary collection."
CarbonShack's interior design products are made locally or within an environmentally-conscious distance (300-400 miles); made by local workers, including individual artisans; and employ manufacturing processes that minimize environmental impacts.
"Bright Seas" will formally debut at WestEdge Design Fair in November, and was previewed at the La Cienega Design Quarter LEGENDS event in Los Angeles, as part of CarbonShack's window design.
"Bright Seas" dimensions:
Single Chair: OH: 33″, OW: 15.5″, OD: 23″, SD: 16″, SH: 15-16.5″ (inclined)
3-Chair Settee: OH: 33″, OW: 46.5″, OD: 23″, SD: 16″, SH: 15-16.5″ (inclined)
Single seat cushion: 16″W x 17″D x 2.5″H
Coffee Table: 46.5″W x 15.5″D x 16″H
CarbonShack Design, as a GFDA L.A. Founding Member, CoHosts Full Day of Events, including Morning Panel at its Showroom
Next week, The Good Future Design Alliance (GFDA), focused on design waste, launches its L.A. chapter on Oct. 4 with full day of programming. CarbonShack Design is a founding member of the new Los Angeles chapter of the Good Future Design Alliance (aka The GFDA), a movement led by industry professionals committed to lowering waste in the built environment. The GFDA and CarbonShack will co-host a full day of events on October 4th – morning, afternoon and evening – for the launch, starting with a morning panel at CarbonShack's showroom, titled "Deconstruction is the New Demolition: How and why to get in on the trend". The panel will assess differences between deconstruction and demolition and review not only the environmental impacts, but the business and design incentives to prioritize deconstruction. The speakers will provide background and insight for those looking to lean into circularity of materials by embracing deconstruction practices, and diverting reclaimed materials away from the waste stream and back into the design process.

Morning Panel (10:00am)
Deconstruction is the New Demolition: How and why to get in on the trend
Moderated by Ben Stapleton, Executive Director of the US Green Building Council-Los Angeles (USGBC-LA), panelists include:
Right after the panel from, guests are invited to tour the nearby Casa Zero, a case study house by CarbonShack, a prototype for a new definition of green building. The home features not only an all-electric story, but a story of salvage, reuse, and bespoke designs inspired by and based on the microscopic natural world, underscoring our interdependence with the natural environment.

The afternoon panel will take place at the Kravet Showroom at the Pacific Design Center. Titled "Less is More: Luxury meets low-waste design", the panel addresses how preconceived stereotypes about sustainable and low-waste design looking eccentric or overly bohemian are nothing if not out-of-date. Architects and designers are innovators as well as aesthetes, and today low-waste materials and practices can lend themselves to the most luxurious projects. Our design panelists will review opportunities to create luxury spaces without adding to the waste-stream.

Afternoon Panel (4:00pm)
Less is More: Luxury meets low-waste design
Moderated by journalist Jessica Ritz, panelists include:

• Dan Brunn, Principal, Dan Brunn Architecture
• Joey Shimoda, Architect, Co-Founder, Shimoda Design Group
• Lori Dennis, CEO, Lori Dennis Inc.
• Peti Lau, Principal, Peti Lau Design

Evening Reception (6:00pm)
Looking Ahead to a Low Waste Future
The day will end with an evening reception and brief talk about the urgent need for low-waste design and how to achieve it, hosted by Fisher & Paykel, at Fireside Appliance in the La Cienega Design Quarter. In discussion will be Kathryn Soter, Executive Director, GFDA, with Jennifer Berthelot-Jelovic, Founder + CEO, A SustainAble Production LLC.

WHO: Panelists listed above, as well as GFDA Executive Director, Kathryn Soter; and the design community supporting the Los Angeles charter including representatives from CarbonShack and many more.

WHY: As an industry, we toss out over 12 million tons of furniture and generate 500 million tons of construction waste in the U.S. each year. But together, we can change that. The GFDA is a network of industry leaders, including architects, interior designers, general contractors, and product makers, leading the charge to design solutions for a low-waste future. Better for our health. Better for our planet. Los Angeles is home to one of the largest populations of design professionals; many of whom are eager to implement new strategies and techniques to improve the environmental impact of their work.

WHEN:
October 4, 2023
10:00-11:00am / Morning Panel: Deconstruction is the New Demolition: How and why to get in on the trend, followed by a tour of Casa Zero
4:00-5:00pm / Afternoon Panel: Less is More: Luxury meets low-waste design
6:00-7:30pm / Evening Reception: Looking Ahead to a Low Waste Future

WHERE:
Morning Panel: CarbonShack Showroom, 715 Cypress Avenue, Los Angeles, CA 90065; followed by a tour of Casa Zero: 1359 Killarney Ave, Los Angeles, CA 90065
Afternoon Panel: Kravet Showroom, 8687 Melrose Ave Suite B690, West Hollywood, CA 90069
Evening Reception: Fireside, 839 N. La Cienega Blvd., West Hollywood, CA 90069

COST:
Full Day Pass: $35.00 for GFDA members; non-members: $55.00
Individual morning and afternoon panels available to attend: $15.00 for GFDA Members and $20.00 for non-members. To register, visit: https://thegfda.com/events/