Annie Selke & Frances Valentine join forces to create an exuberant bedding collection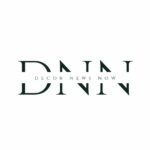 PITTSFIELD, Mass.- Annie Selke, Founder and Chief Vision Officer of The Annie Selke Companies, and Elyce Arons, co-founder and Chief Executive Officer of renowned fashion brand Frances Valentine, are excited to announce the Frances Valentine Collection for Annie Selke.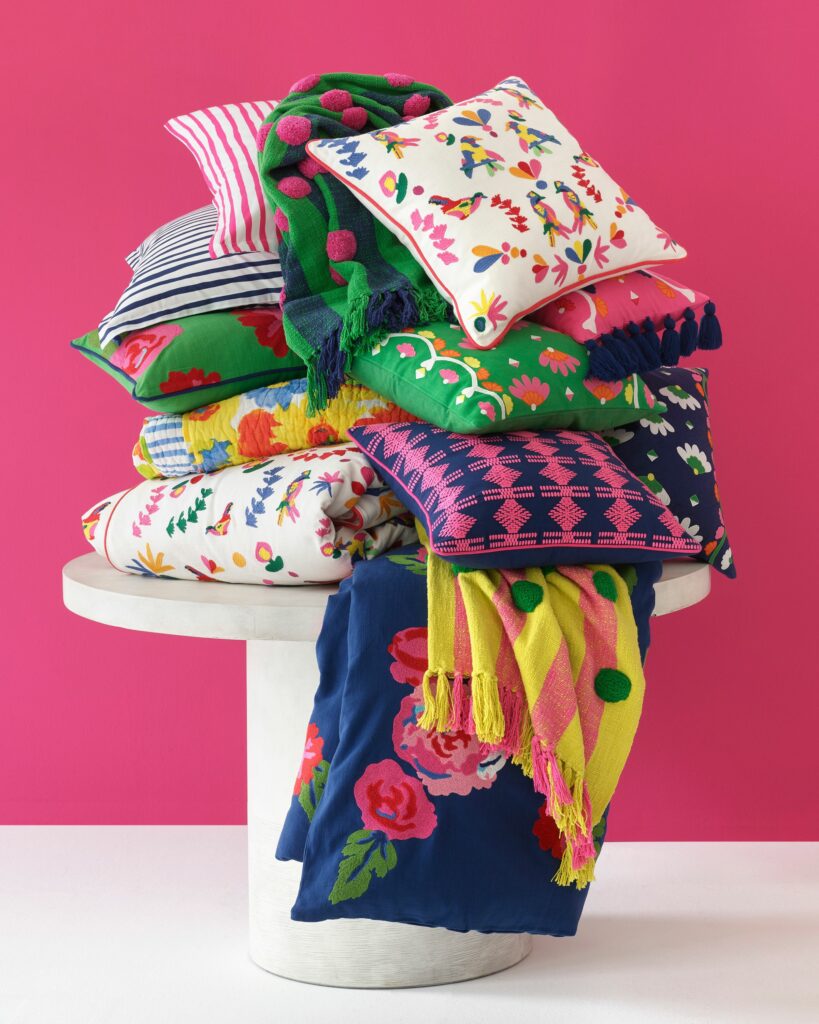 Fusing fashion and home
Inspired by the enduring connection between home and fashion, this exclusive 28 piece capsule collection features a rainbow-hued assortment of flora and fauna, painterly stripes, and geometric patterns from Frances Valentine splashed across Annie Selke's exquisitely designed bedding, pillows, and throws. Both brands' deep commitment to color, craft, and detail is apparent in every piece, from the use of striking embroidery and spirited pompoms to top quality fabrics.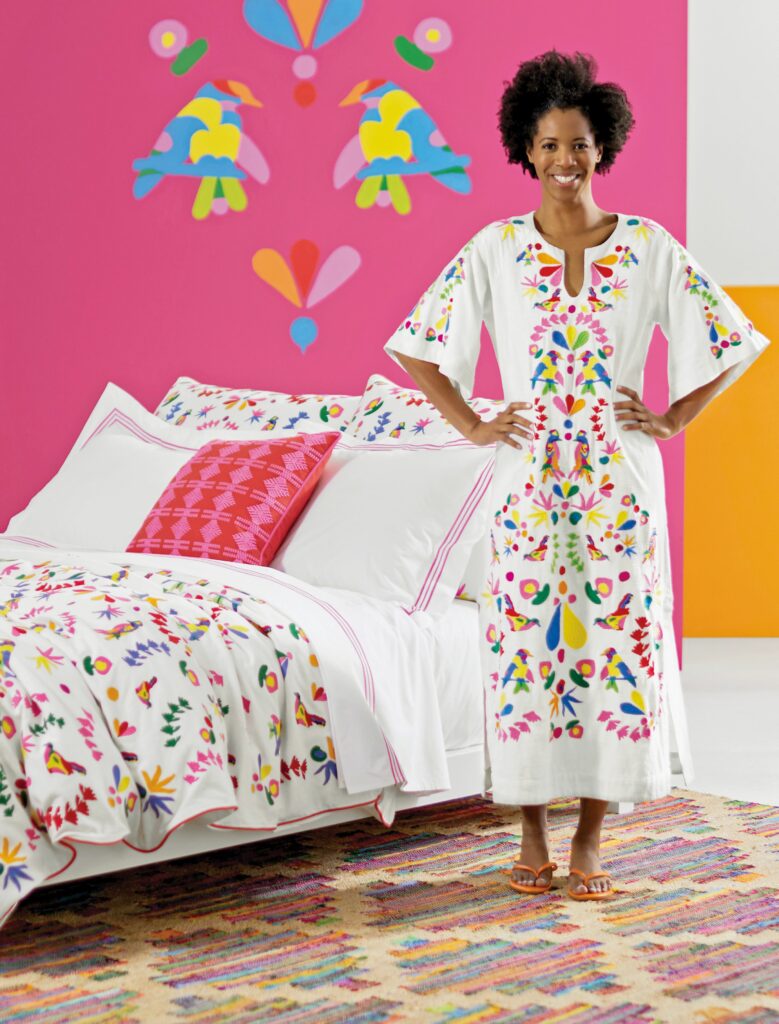 Frances Valentine is celebrating Summer
When asked about the vision behind this collection, Elyce Arons pointed to the June launch date. "We're celebrating the anticipation of summer, the buzzy energy this change of season brings, and the opportunity to change your decor and freshen things up." She also noted the similar ethos of the two female-founded brands. "Our love of color, pattern, prints, and embroidery is shared by Annie and her team, so we made sure to include all of the Frances Valentine essential details, novelty prints, signature embroidery designs, and of course bold, saturated colors."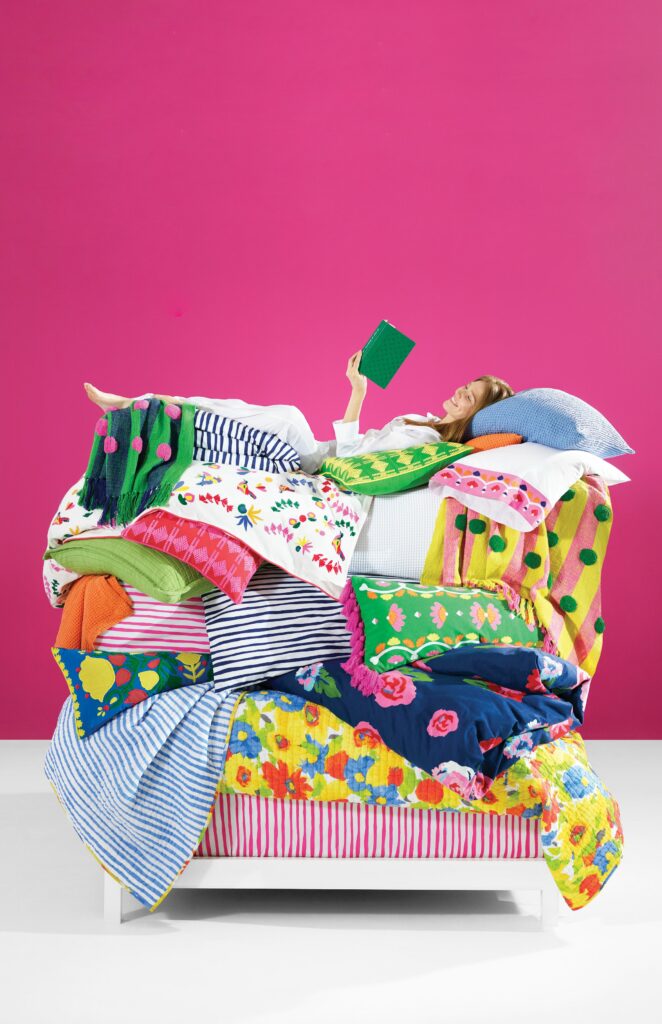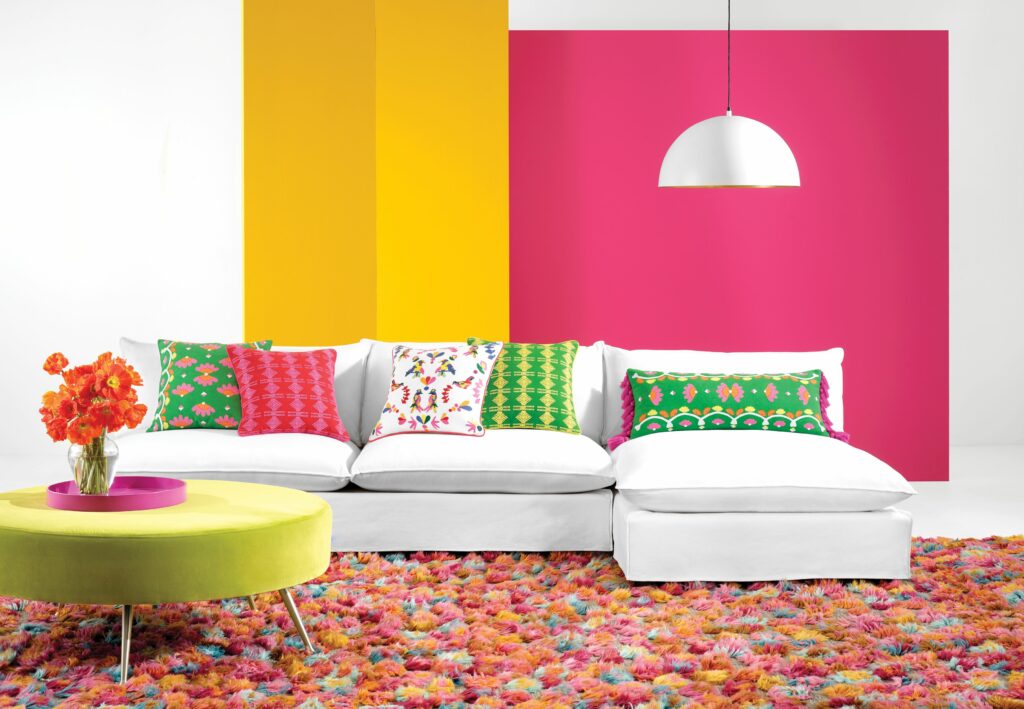 The Annie Selke approach
As a long-time admirer of Frances Valentine, this collaboration was a no-brainer for Annie Selke when Arons approached her about a potential partnership. "Their aesthetic absolutely resonates with me," she notes. "I've always been drawn to their sense of fun, brilliant use of color, and the exceptional handcrafted elements." This capsule collection also holds special meaning for Selke and her team. "It's our first crossover into the wonderful world of women's apparel!"
The collection will launch in June 2023. For news and wholesale inquiries, please visit annieselke.com/francesvalentine.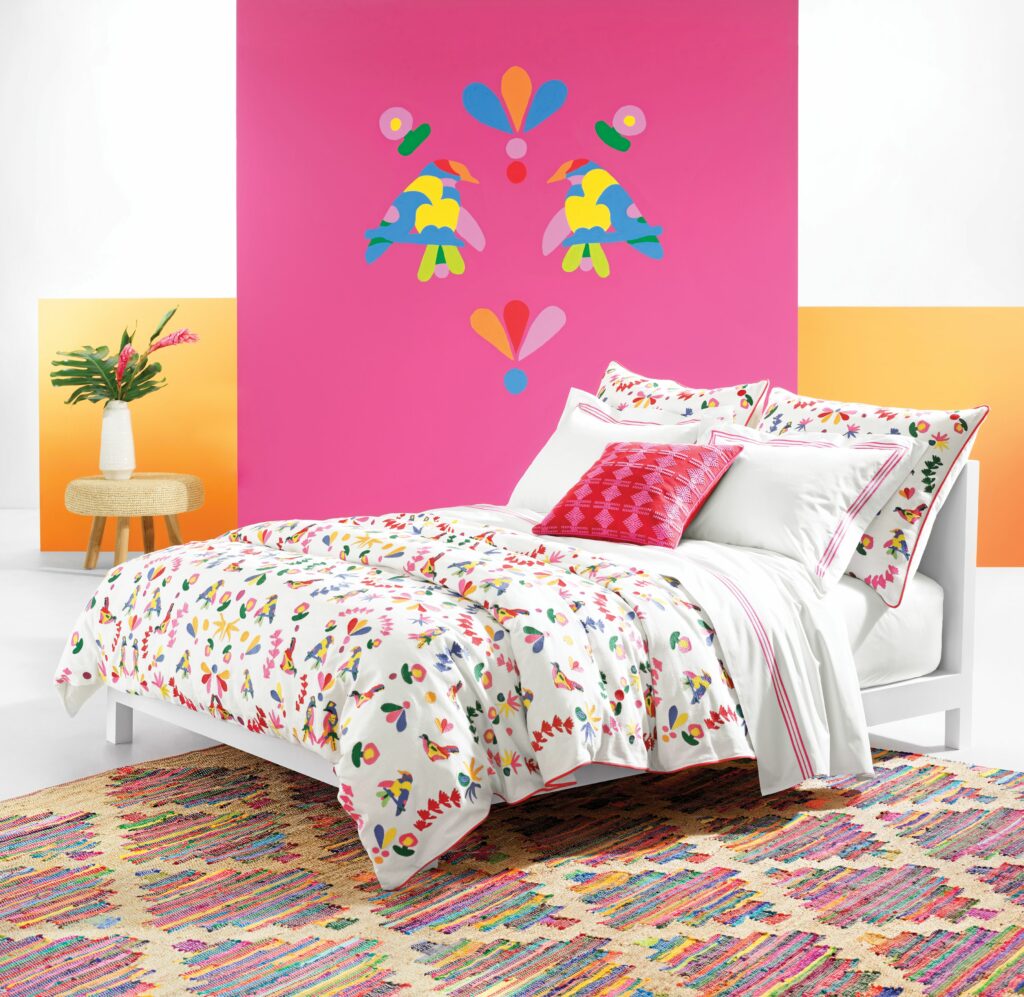 About The Annie Selke Companies, including Pine Cone Hill bedding and Dash & Albert rugs:

We've been designing beautiful and innovative home décor from our headquarters in the scenic Berkshire Hills of Massachusetts since 1994 when Annie Selke founded Pine Cone Hill, our luxury bedding, bath, and accessories line. In 2004, we added Dash & Albert rugs and have been revolutionizing the industry ever since with our technological know- how and supreme handcraft. Nearly thirty years later under the umbrella of the Annie Selke Companies, our premium products can be found in every corner of our customers' homes, from living rooms and bedrooms
to kitchens and outdoor patios.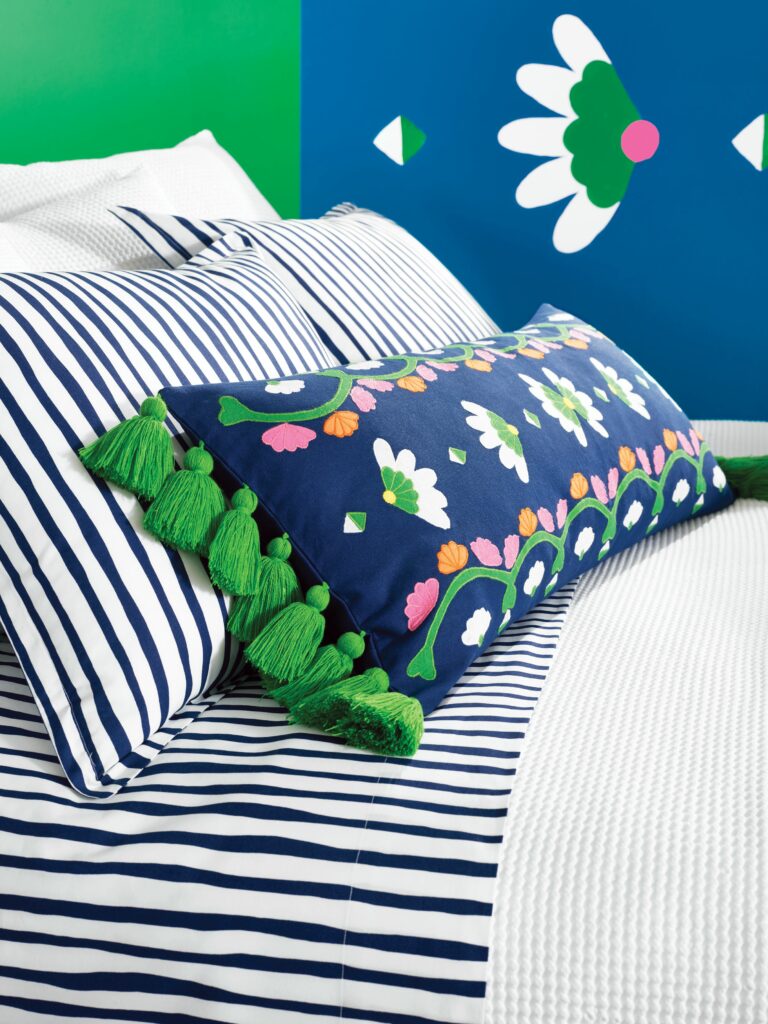 Throughout the years we've also added to our stellar club of collaborators, which includes Architectural Digest hall-of- famer Bunny Williams, iconic California decorator Mark D. Sikes, renowned British hotelier Kit Kemp, and Texas design
sensation Marie Flanigan. By combining their sought-after styles with our decades of expertise, we've been able to offer our customers an exclusive array of products that have their A-list designer stamp of approval.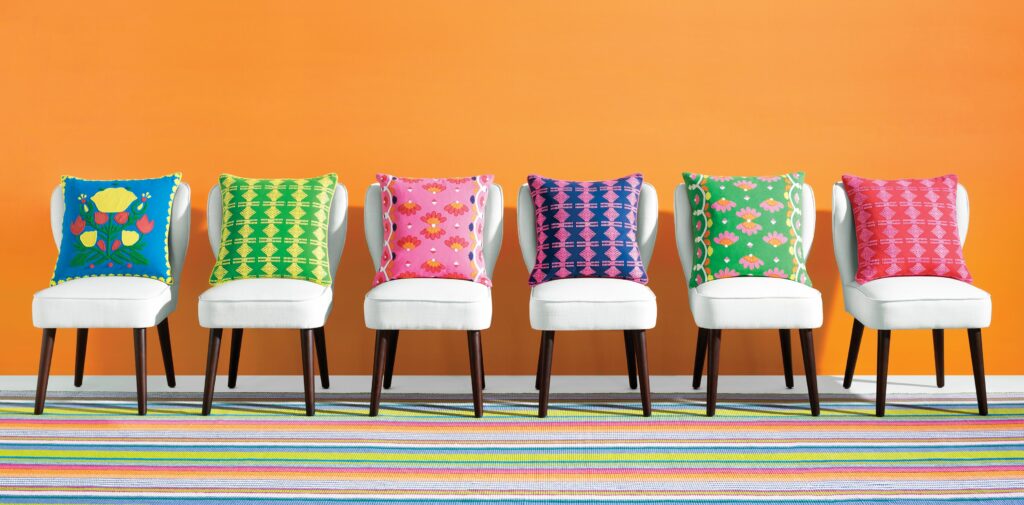 Fueled by a lifelong love of textiles and equipped with a degree in Textile Science from the University of Vermont, Annie Selke cut her teeth in merchandising and product development for top brands including Saks Fifth Avenue, Ferragamo, and the Museum of American Folk Art. Selke then harnessed her experience, passion, and entrepreneurial spirit in creating beloved home brands: Pine Cone Hill and Dash & Albert. In 2016, Annie united the brands under one name, Annie Selke, for a clear and cohesive brand experience. As a consummate world traveler and flea-market treasure hunter, Annie continues to gather inspiration for new collections wherever she goes.
About Frances Valentine
Back in 2016, co-founders (and best friends) Elyce Arons and Kate Spade launched Frances Valentine, following their wildly successful foray into fashion with the one-and-only Kate Spade. You can think of Frances Valentine as the next chapter in the journey—a continuation of the joy-sparking, vintage-inspired, legendary style for which founders are known and loved.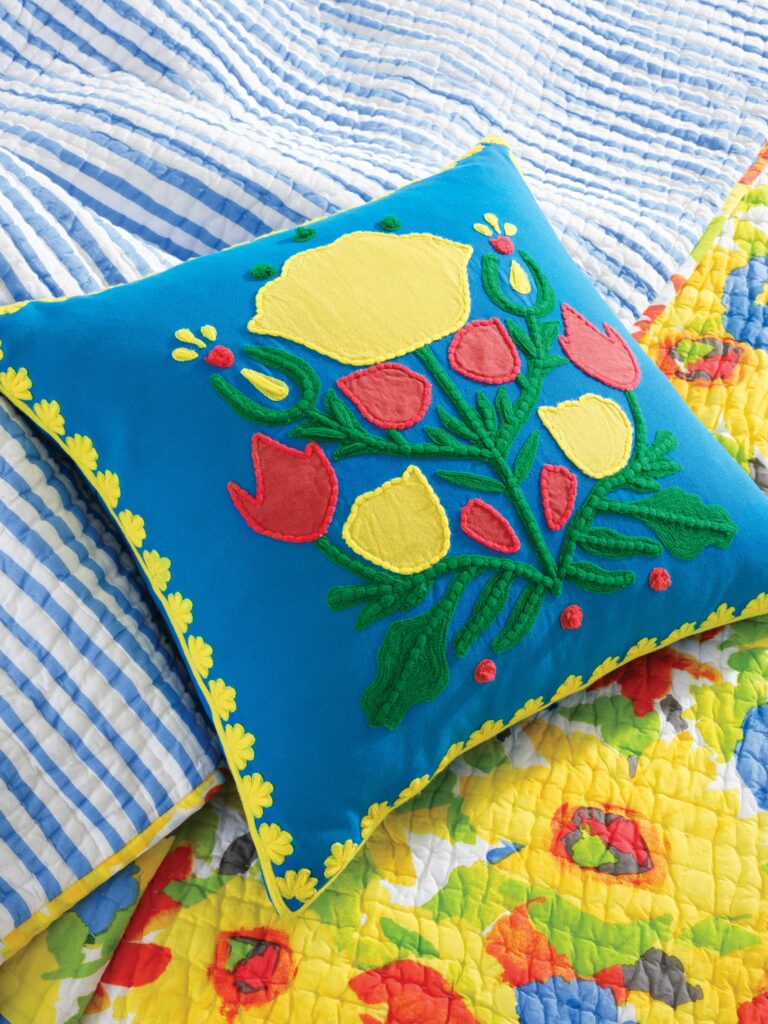 At its core, Frances Valentine conveys the spirit of Arons and Spade, two best college friends who dreamed big and had the moxie to make their mark on the world of fashion. In fact, the name itself is an ode to love, heritage, and deep connection—a celebration of lasting friendship, personal confidence, and heart-fluttering nostalgia. We believe personal style is a mood-boosting, conversation-sparking, confidence-building celebration of a life well- lived. It's a timeless pursuit; a form of self expression that only gets better with age because it's evolving in real time – just like us.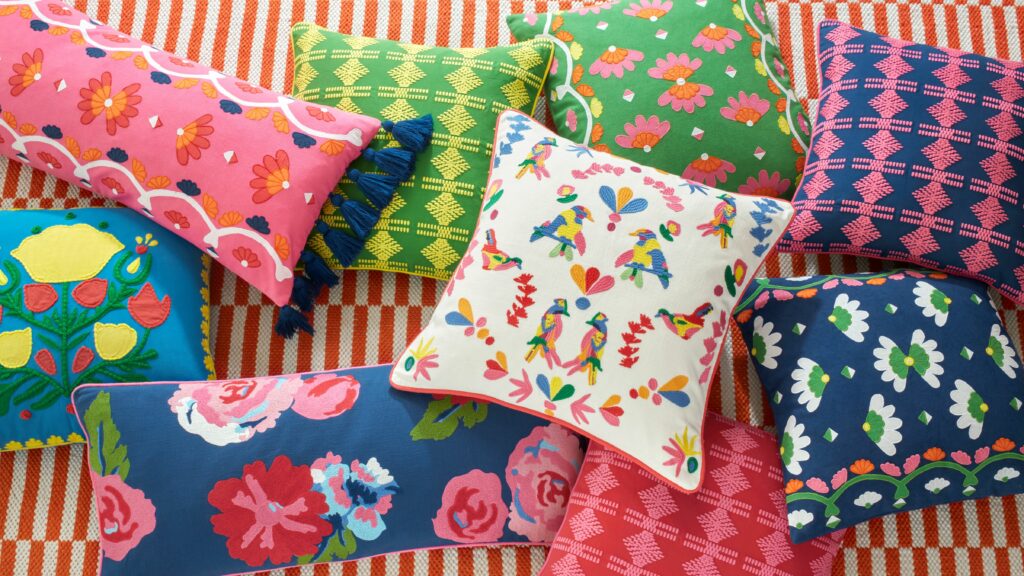 At Frances Valentine, we make clothes with heart, soul, and a story to tell – clothes that inspire you tell yours. Clothes that make you smile every time you open your wardrobe. Clothes that make fashion feel fun again, that transcend trends and spark joy, year after year, decade after decade, generation after generation. We make clothes that create connections and friendships.