RH gets aggressive in its goal to sit atop 'the luxury mountain'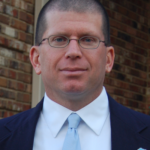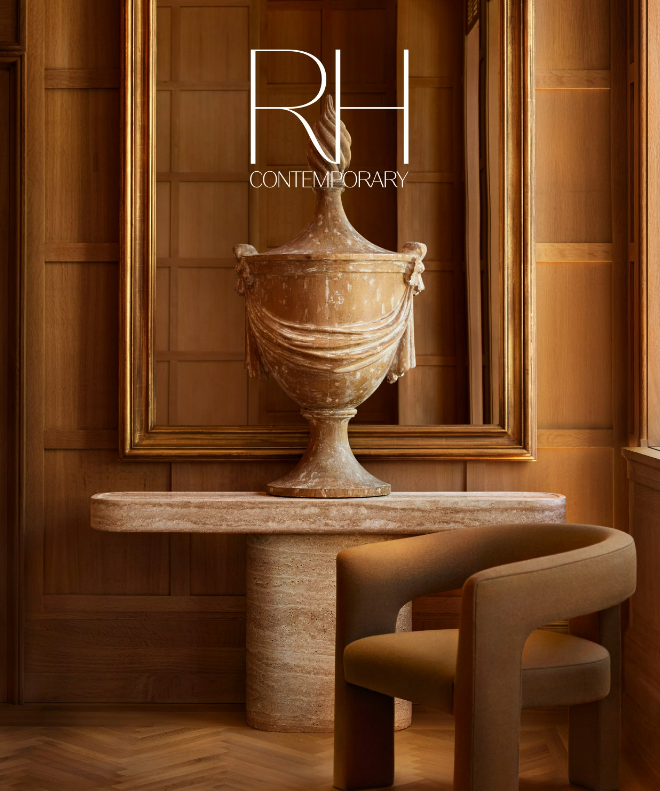 With an established reputation for insight, candor and sobering yet eerily accurate forecasts, RH CEO Gary Friedman presented a bracing snapshot of present business conditions during the company's latest earnings call. However, he combined this solemn near-term assessment with an ambitious, even spectacularly bold vision and multipronged strategy for becoming "the leading luxury home brand in the world."
With the housing market in "free fall," to quote a term Friedman repeated throughout the call, he said the home furnishings sector can expect one, two or perhaps several quarters of tough sledding before things get better. Home mortgage applications in October plummeted nearly 48% compared with a year ago, signaling either a hard landing or perhaps even a crash on par with that of 2008.
"Sometimes the truth isn't what everybody wants to hear," he said, "but it's just the truth, the fact."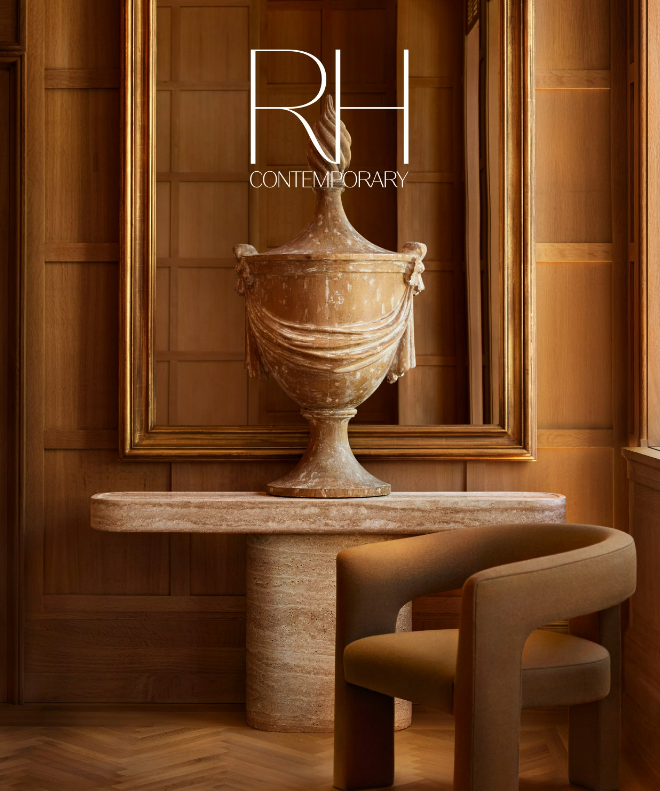 Lower freight and raw material costs are helping, as are smoother supply chains, but higher interest rates, fierce inflation and the scary home sale numbers have only reinforced RH's focus on the long play, or the next five to 10 years.
"We expect our business trends will continue to deteriorate," Friedman said, the result of "accelerating weakness in the housing market over the next several quarters and possibly longer due to the Federal Reserve's anticipated monetary policy and the cycling of record Covid-driven sales and backlog reductions."
RH revenues dipped 14% for the quarter compared with the third quarter a year ago, ending up at $869 million, which still surpassed RH's own guidance and analysts' consensus. Also encouraging was RH's adjusted operating margin of 20.8%, down nearly seven percentage points from a year ago but still stronger than expected.
RH's big move into contemporary
In Friedman's view, it is coincidence that RH's current product refresh, a turn to contemporary, comes at such a precarious economic time, just as RH's last refresh did, as well, the push into modern in 2015.
"When we make these big moves … they're generally every seven or eight years," Friedman said. "Because those are kind of the big cycles in our business. … I think every brand needs a major refresh every seven or eight years. And so, ours just having to be timed to economic downturns. And a lot of that is coincidental, quite frankly."
Featuring travertine and burl, RH Contemporary is set to triple in terms of numbers of SKUs in the next year, with introductions in every RH product category. Contemporary will anchor the planned redesign of all RH galleries going forward and new galleries planned first for England, then for Paris, Milan, Madrid, Munich, Dusseldorf and Brussels.
The only thing holding the push into contemporary back is availability of product, Friedman said. Supply chain backups have been easing since June, but a new style category means new supplier relationships and complex sourcing.
"We just got back from the quarries in Italy, meeting some of the best families and quarry owners and building partnerships for stone," Friedman told listeners on the call. "Two weeks ago, we went around the world for 10 days. I think we were in seven countries."
His point: RH is busy scaling up, putting the pieces into place in order to "own this entire aesthetic and look," he said. Modern became a $1 billion business for RH. Friedman said contemporary will be even bigger.
"You've just seen the first course of the meal, a four-course meal," he said. "By '24, we'll have it rounded out. It's going to be the most extraordinary thing we've ever done. I wish we had more goods right now, and I wish we would roll out more galleries right now."
RH's big move into content
To fuel demand and keep RH on the minds of designers, architects and luxury consumers globally, RH is developing a digital portal and content platform, RH Media, and it has hired former Architectural Digest and Elle Décor Editor-in-Chief Margaret Russell to lead the media play. The portal will celebrate "the most innovative and influential people and ideas that are shaping the world of architecture and design," Friedman said.
Russell led Architectural Digest for six years and held editorial positions at Elle Décor for more than two decades. She comes to RH from her own consulting company, Russell + Co.
Other prominent hires announced on the earnings call were Donna and David Feldman, founders of Dmitriy & Co., which RH has acquired, and Joseph Jeup, founder of Jeup Inc., which RH also acquired. Dmitriy & Co. is a custom upholstery atelier that sells to the trade, while Jeup is a custom furniture workroom also selling only to the trade.
Jeup has been hired to create RH Bespoke Furniture, the Feldmans to start up RH Couture Upholstery.
"Today's announcements, plus our previous acquisition of Waterworks, firmly plant four RH flags at the very top of the luxury mountain and clearly state our intention of establishing RH as an arbiter of taste and design," Friedman said, outlining RH's long-term strategy. "These brands and businesses, thoughtfully integrated and amplified on what we believe will be the world's most innovative and dynamic global design platform, will begin to fundamentally change the landscape of the luxury home furnishings market and the to-the-trade design industry."
RH's big move into Europe
A down market isn't slowing RH's expansion plans into Europe, with two locations planned in England in 2023 and a gallery on the Champs-Elysees in Paris planned for 2024. RH England will begin in the spring with a gallery opening at Aynho Park, a 17th-century, 73-acre estate replete with three restaurants, an architectural library and the largest herd of white deer in Europe. London will get its first RH Gallery in Mayfair in 2024 or early 2025.
When asked by an analyst whether the difficult economic climate might slow down retail expansion and gallery remodels, Friedman was unequivocal: No. Once leases are signed and construction begins, the proverbial train has left the station and costs have been incurred.
"If you said, 'Hey, Gary, is your focus on financial outcome in 2023?' Not really," Friedman said. "Our focus is on creating a leapfrog in 2023 and 2024 that when we come out of this cycle, people look around and go, where did they go? That we've just made such a leapfrog that we're so much farther ahead of everybody else on every level."
RH's big move into hospitality
The call was also Friedman's first opportunity to comment on business at the first RH Guesthouse, which opened in September on Gansevoort Street in New York City, part of a larger strategy that has RH moving into multiple hospitality sectors.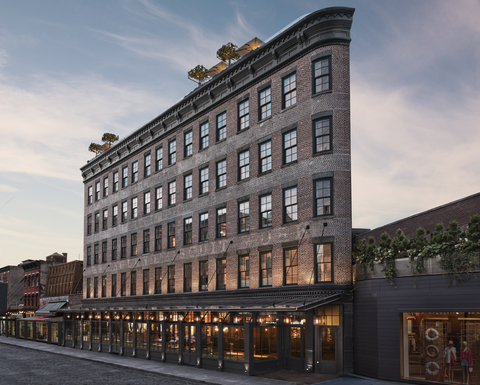 Stating a goal to create a new market for affluent travelers "seeking privacy and luxury in the $200 billion North American hotel industry," Friedman said the first quarter in New York have been "extraordinary" and the feedback from guests "incredible."
"It's a small thing in a very big organization that if it becomes a big thing long term, great," Friedman said of the guesthouses. "Right now, it's really positioned to be something that helps redefine the brand and have people look at us differently."
Features of the New York Guesthouse include a live-fire restaurant, a champagne and caviar bar, and a rooftop garden, pool and dining terrace with sculpted hedges, trees and a 40-foot mosaic infinity pool with a view of downtown New York and the Hudson River.
The guesthouses fit into a hospitality portfolio at RH that includes also RH1, RH2 and RH3, the first two private jets and the third a luxury yacht available for charter in the Caribbean and Mediterranean. The company also is creating "immersive bespoke experiences" such as RH Yountville, "an integration of food, wine, art and design in the Napa Valley."
Bumpy road heading into new year
What RH is not doing is promoting or running sales. At a time when entire home furnishings websites are blasting 30% to 40% off sales, RH is adjusting prices but not promoting or selling based on price.
While gross margins are down, slipping to 48.4% from 50.2% a year ago, Friedman said RH is in a good position given the circumstances, which include the soft housing market and the end of the Covid-19 lift in sales. Gross profit fell to $420.8 million for the third quarter from $505.3 million for the same period a year prior.
"It's been a really difficult environment for those of us in the in the home industry," he said, "especially if you're at the higher end. All that extra money we made during Covid? We didn't waste it."
Thus, in a business tied to the housing market, tied to events in people's lives such as moving, buying a new home and remodeling a home, furniture companies will have to ride out the current downturn in real estate activity. Short-term, Friedman says he is not optimistic. Long-term? "I'm super optimistic," he said. "So, if you want to play a short-term stock, don't play ours."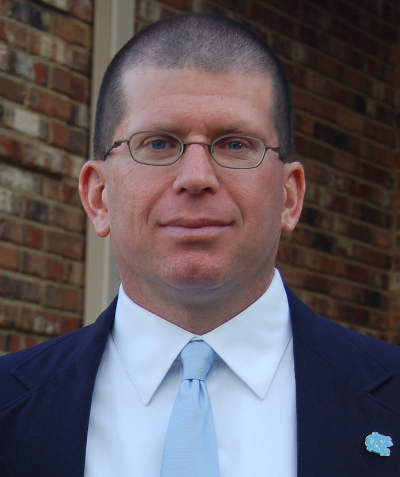 Brian Carroll
Brian Carroll covered the international home furnishings industry for 15 years as a reporter, editor and photographer. He chairs the Department of Communication at Berry College in Northwest Georgia, where he has been a professor since 2003.